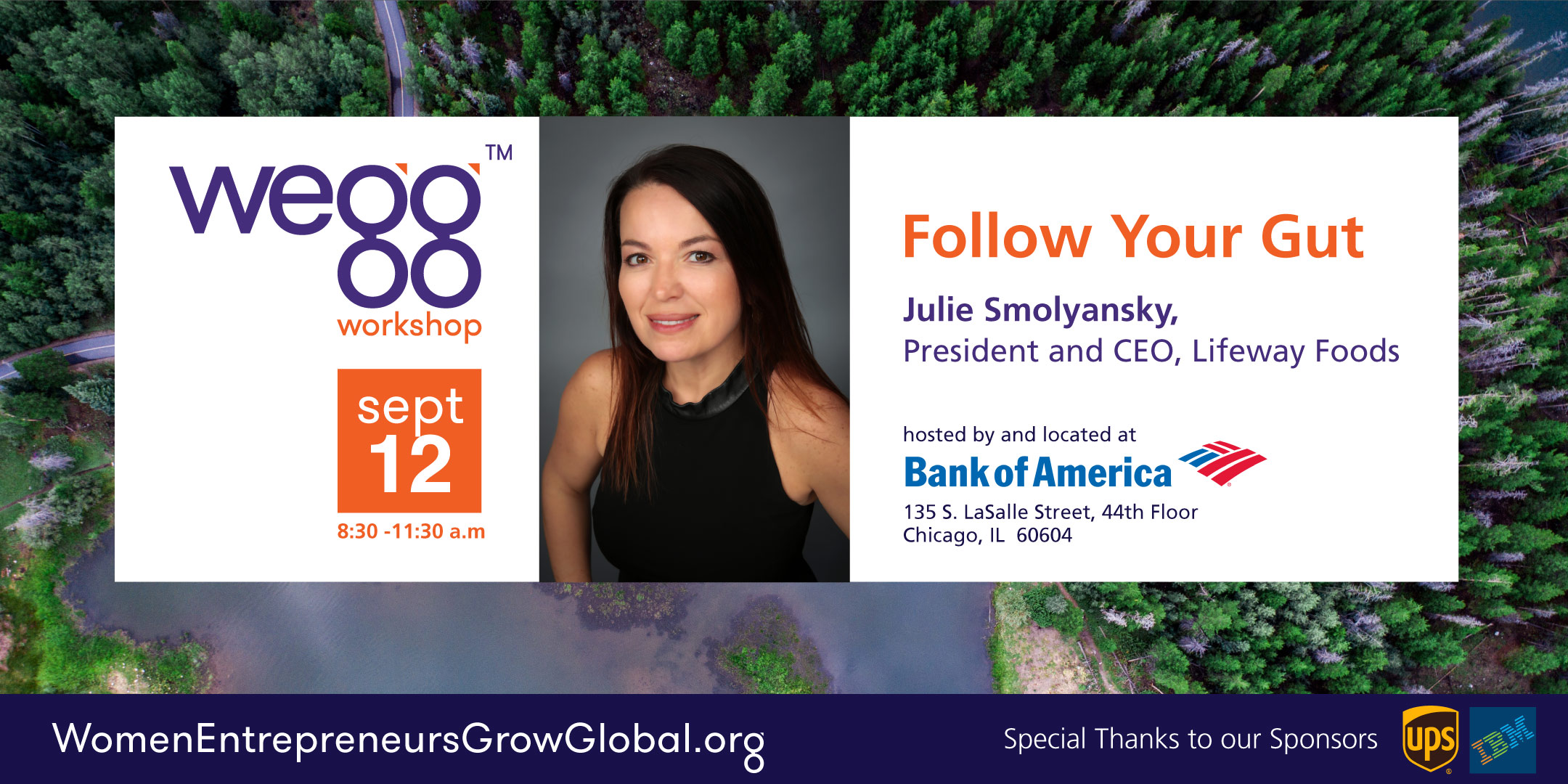 Follow Your Gut Julie Smolyansky, President and Chief Executive Officer, Lifeway Foods September 12, 2018
Posted by

Categories

events

Date

August 16, 2018
Join us for our wegg™ workshop on September 12th and hosted by Bank of America (135 S. LaSalle Street, 44th Floor).
Julie Smolyansky, President and CEO, Lifeway Foods, will present "Follow Your Gut," covering:
How global factors influence company values and mission
Why we should empower women entrepreneurs around the world
How to channel inspiration from travel experiences into marketing initiatives
Engage in a morning of learning, sharing and growing global together. Attendees will walk away inspired and armed with the insights they need to take their business global.
Seating capacity is limited.
Continental breakfast will be provided.
8:30 - 9:30 a.m. - Registration / Continental breakfast / Networking
9:30 - 9:45 a.m. - Introductions
9:45 - 10:45 a.m. - Julie Smolyansky's presentation
10:45 - 11:00 a.m. - Q&A
11:00 - 11:30 a.m.
- Thank yous / Networking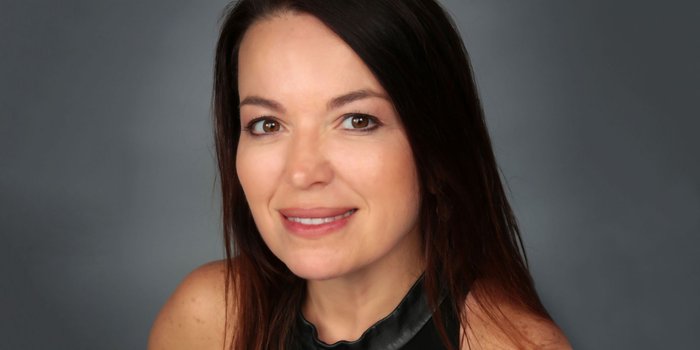 Julie Smolyansky became the youngest female CEO of a publicly held firm when she took over Lifeway Foods at the age of 27 in 2002. Since then, Julie has continued the company's growth trajectory with creative product development and marketing, bringing an Eastern European product into the U.S. mainstream and boosting annual company revenues to over $120 million in 2017 from $12 million when she took over. Under her leadership, the Company has expanded distribution throughout the United States, Mexico, the UK, and Ireland as well as portions of Central and South America and the Caribbean. She has been named to Fortune Business '40 under 40,' Fortune's 55 Most Influential Women on Twitter and Fast Company's Most Creative People in Business 1000.
She is a graduate with a bachelor's degree from the University of Illinois at Chicago. Julie serves as a member of the United Nations Foundation Global Entrepreneurs Council and was part of the 2015 class of Young Global Leaders of the World Economic Forum. She has produced several documentaries, including "The Homestretch," "Honor Diaries" and "The Hunting Ground." In 2013 Julie co‐founded a non‐profit, Test400k, an organization dedicated to advocating ending the backlog of 400,000 untested rape kits in the United States. Julie's first book, The Kefir Cookbook: An Ancient Healing Superfood for Modern Life, Recipes from My Family Table and Around the World was released in March of 2018. She lives in Chicago and is the mother of two girls.
The wegg workshop is designed to give participants an introductory understanding of what is involved in taking a business global.
The workshop is intended for students aspiring to go global, small business owners, entrepreneurs, and attendees at wegg's wegginar™ series a chance to meet in person together to stimulate a discussion around the benefits and challenges to exporting. Our goal with the workshop is to unlock export potential in each person's business.