November 15, 2023
Mercedes Enrique on "Delivering Successful Construction Projects Around the World"
Mercedes Enrique, president and owner of CMS Corporation, a Department of Defense construction contractor with worldwide contracts, shares her customer-first philosophy, her international business experiences, why being a Latina business owner has its advantages, and her single greatest life-changing business moment.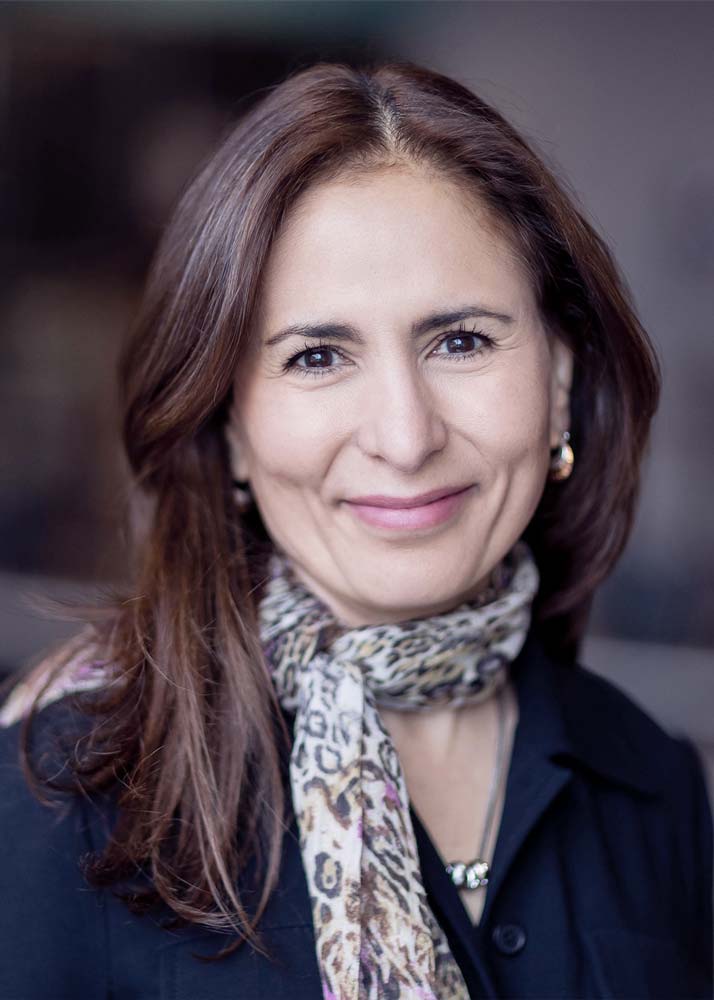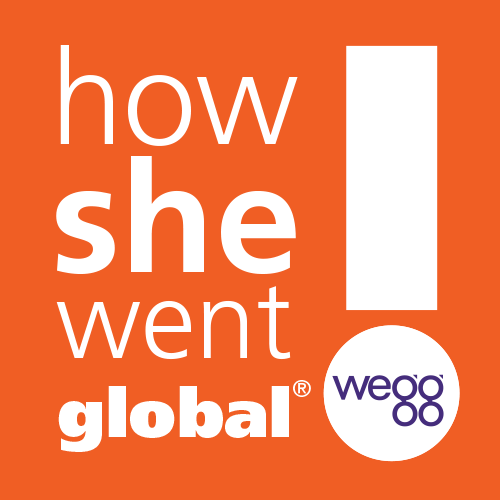 Successful women entrepreneurs and business owners share stories about going global, and offer new ways to take on the world, stay inspired and have fun! They join host Laurel Delaney every month.
October 16, 2023
Dee Dee Martin on "Soothing Souls Globally, One PJ and Robe at a Time"
Dee Dee Martin, founder and owner of Soothe Our Souls, a luxury loungewear brand that believes by changing one life we change many, discusses where her products are made, how her products are packaged, how many countries she sells in, and what is possible for women of a certain age.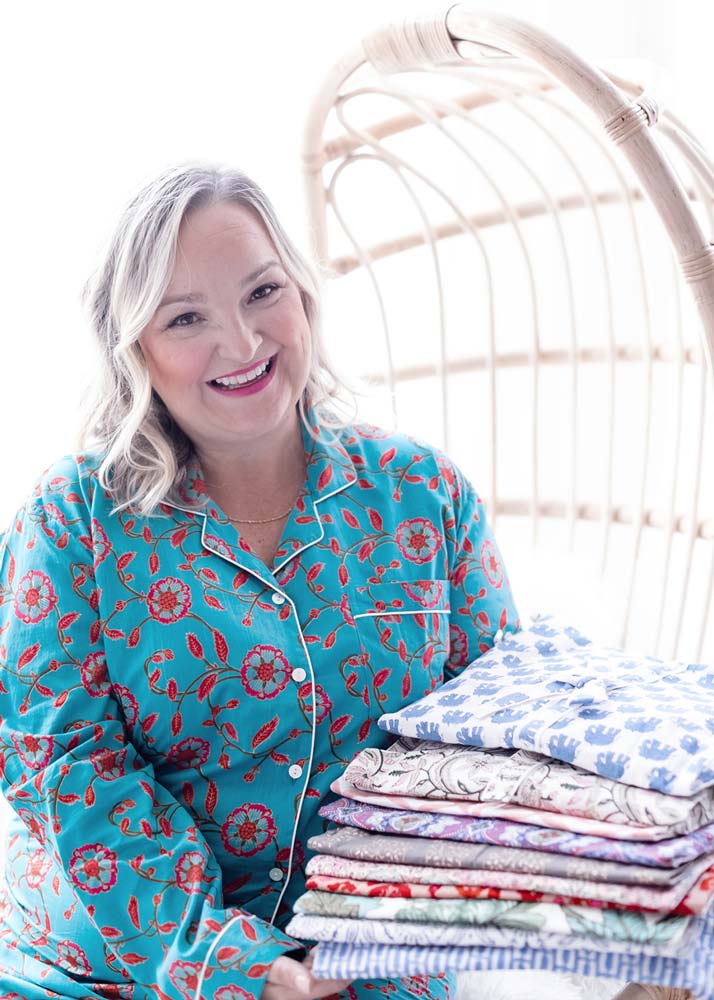 September 15, 2023
Merrilee Kick on "Shaking Up the World with BuzzBallz"
Merrilee Kick, CEO and Founder, BuzzBallz / Southern Champion LLC, the only woman-owned combination distillery, winery, and brewery in the United States, discusses how she manufactures ready-to-drink cocktails as well as spirits such as rum, vodka, gin, and bourbon; comes up with her cocktail formulations; sells the products in all fifty states and twenty-seven countries; and offers different languages on her website and product labels.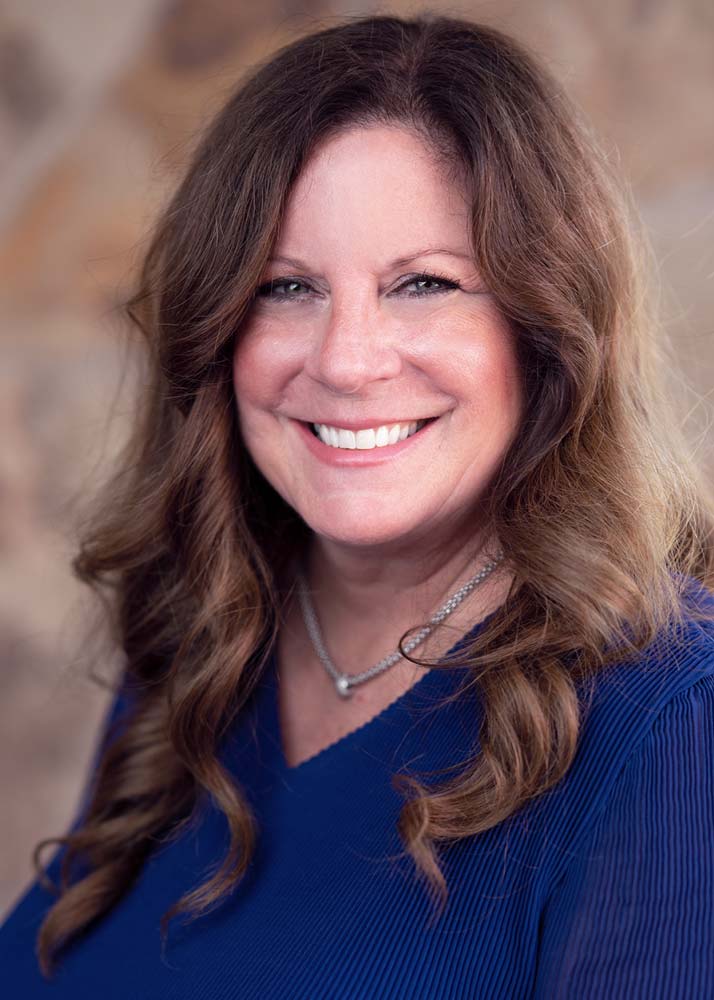 August 15, 2023
Lisa Sun on "Catalyzing Confidence for Women Through Fashion"
Lisa Sun, CEO and founder of New York-based GRAVITAS, a company offering innovative size-inclusive apparel, styling solutions, and content designed to make over women from the inside out, discusses what it means to be on a mission to catalyze confidence, how her clothes are made and sold, what percentage of her business is international, and why she wrote the book GRAVITAS: The 8 Strengths That Redefine Confidence.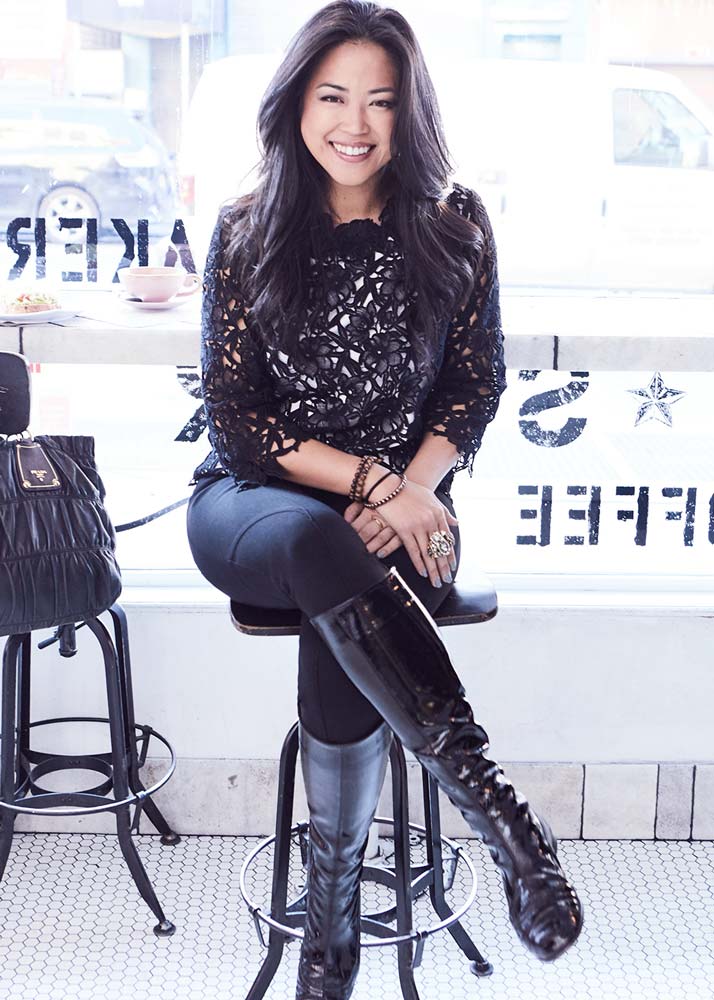 July 14, 2023
Valarie King Bailey on "Becoming the Best in the World at Independent Validation and Verification"
Seasoned engineer, market and technology executive Valarie King-Bailey is founder and CEO of Chicago-based OnShore Technology Group, an independent consultancy specializing in validation and verification services and solutions in the life sciences industry. In this episode, King-Bailey discusses the experiences that became game changers for her business, her customer base, the sectors in which she operates, and how OnShore tracks progress.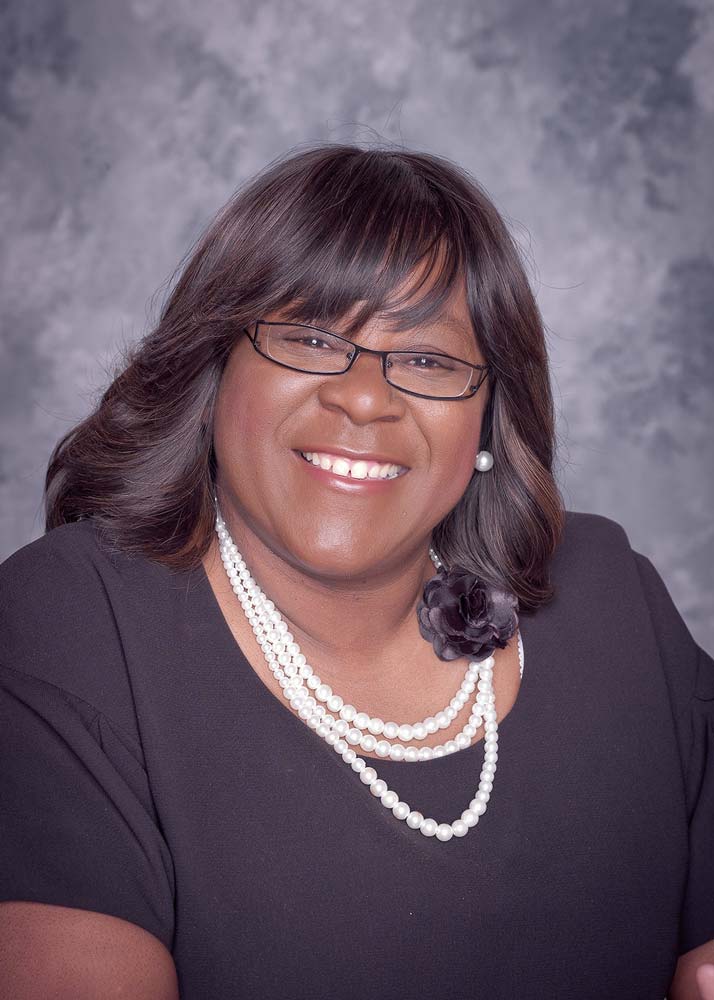 June 15, 2023
Caron Ng on "Providing a Safer Place to Live for All One Lock at a Time"
Caron Ng, CEO of Los Angeles-based NU-SET Inc., the only woman-owned global lock manufacturing division formed to digitally transform a third-generation business empire, discusses what it is like to take over a family business, how she sources and manufactures products, in what top three international markets she conducts business, and what lessons she has learned amidst global marketing disruptions and fluctuations.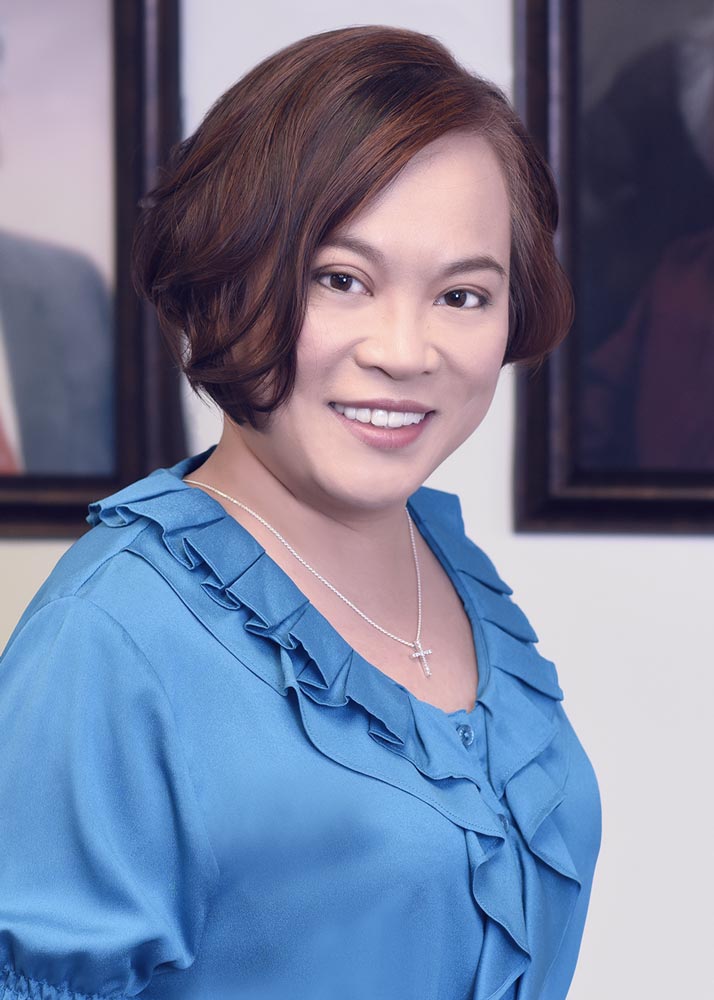 May 15, 2023
Brittany Scott on "From Jonesboro to Kathmandu: Goat Sires Go Global"
Brittany Scott, CEO and Export Coordinator, SMART Reproduction, a cutting-edge, woman-owned animal sciences enterprise that is the first and only U.S.-based business certified and licensed for multi-country export of goat and sheep semen and embryos, discusses why she started her company, what countries she serves, how she packages frozen semen and embryos, and what it was like to win the Arkansas Governor's Award 2022 for Woman Owned Small Business Exporter of the Year.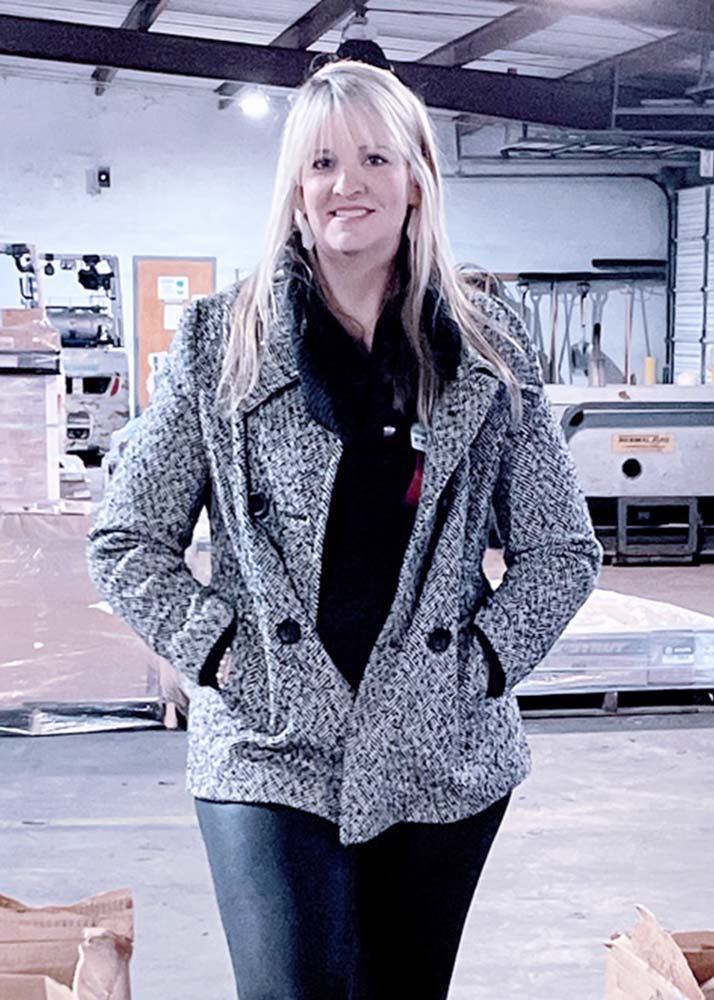 April 14, 2023
Hannah Kain on "Leveraging Global Supply Chains for Competitive Advantage"
Hannah Kain, president and CEO of ALOM, a supply chain company that operates out of 19 global locations spanning 5 continents, shares why she started her company, how she generates revenue and finds customers, where she operates, and what certifications have been helpful in achieving operational excellence.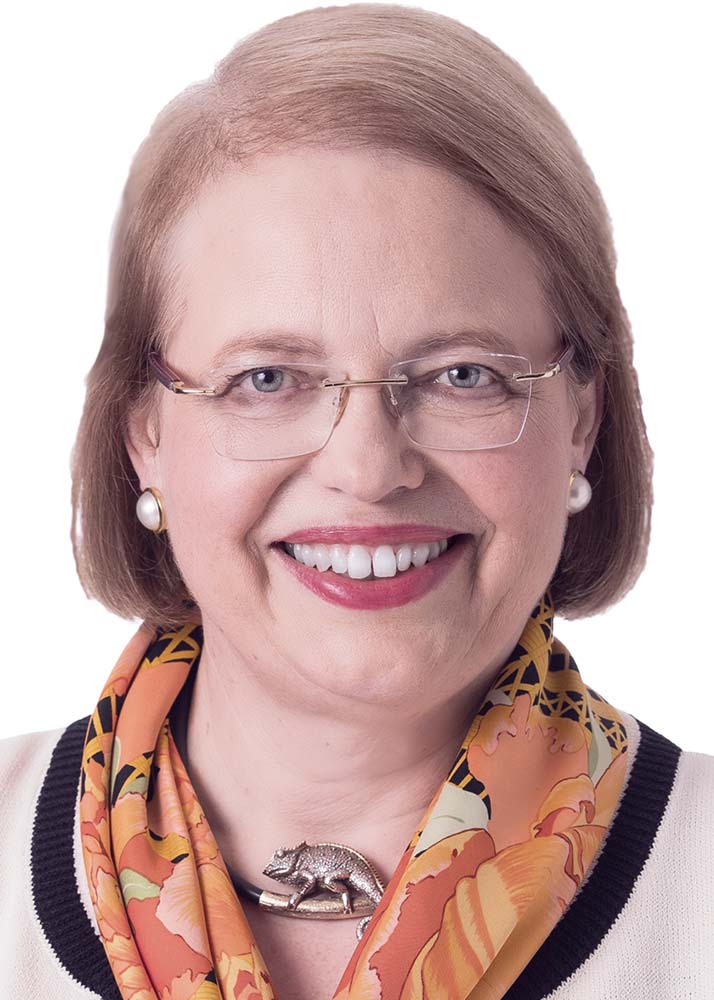 March 15, 2023
Ashley Nickelsen on "Raising the Bar for Snacks Worldwide"
Ashley Nickelsen, CEO and Chief Snack Officer, B.T.R. Nation, a maker of good-for-you snacks with a mission to take the junk out of junk food, tells us what B.T.R. stands for, what makes her product distinctive, where she sources her ingredients, and how she sells her products.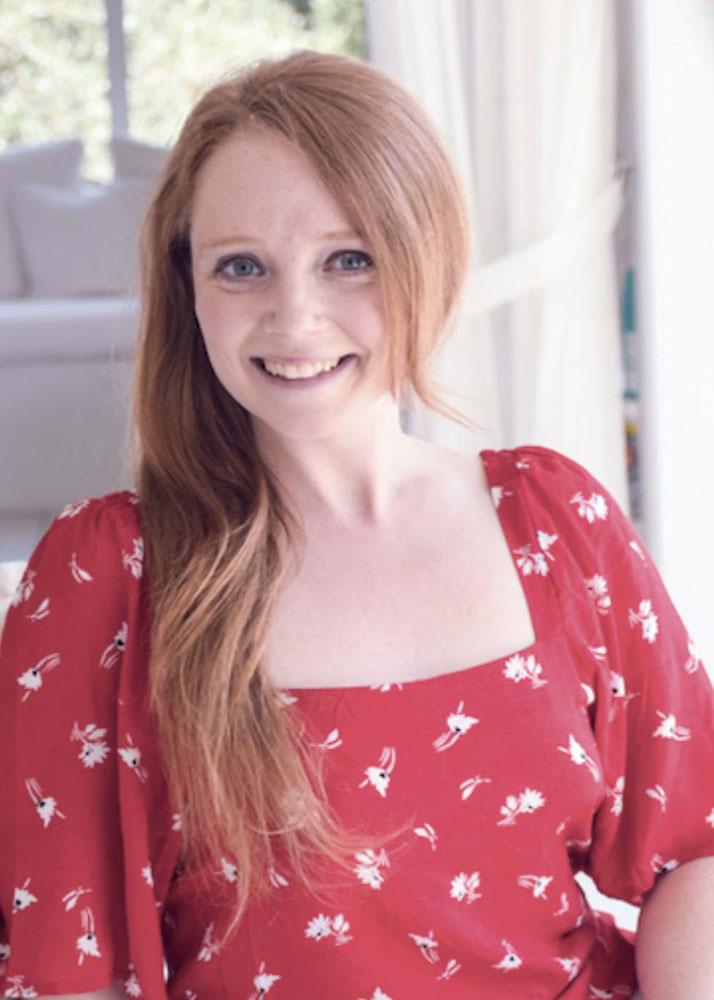 February 15, 2023
Julie Meyer on "Realizing a World Where Good Nutrition Is Also Good Global Business"
Julie Meyer, Founder and Co-CEO of Eat Well Global, a communication and consulting firm whose mission is to empower global change agents in food and nutrition, discusses how she attracts new business, who her global clients are, how she gets paid, how B-Corp. status and Certified Woman-Owned Business help with growth, and offers her superpower mantra.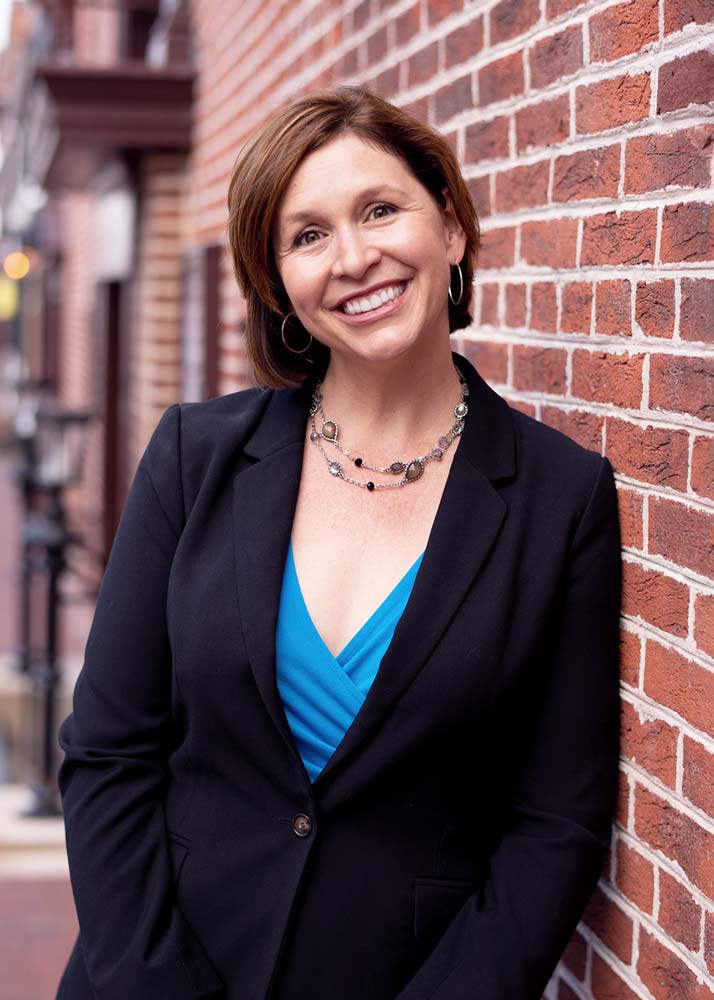 January 16, 2023
Kat Borve on "BrassyBra: Lifting and Supporting Women Worldwide"
Katherina (Kat) Borve, founder and CEO, Brassy, Inc., producers of a unique 97% cotton blend waterproof breast tape that lifts, shapes, and supports so you can rock a low-cut dress with ease and comfort, talks about why she started her company, where her products are made, and how she dealt with global supply chain issues during COVID-19.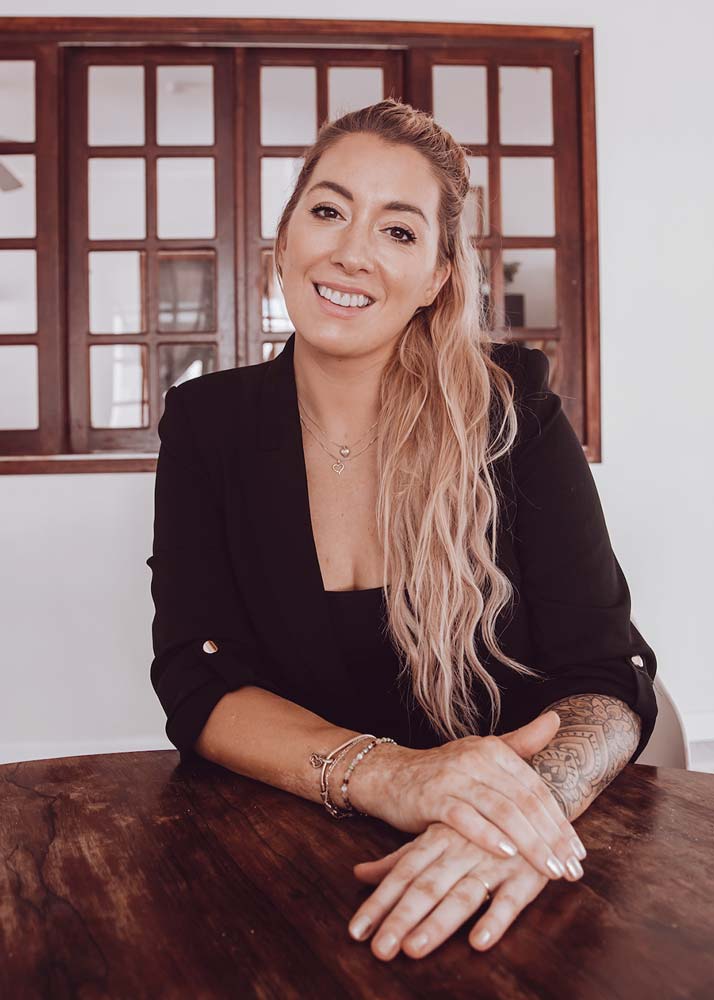 December 15, 2022
Dr. Andrea Wagner on "From Entrepreneur to Scientist: Providing Products with the Highest Level of Sterility Assurance"
Dr. Andrea Wagner, co-founder, Berkshire Sterile Manufacturing, a company that provides the safest sterile drug products for clinical use and small-scale requirements, talks about how she finds international customers and manages tremendous global growth, and why more women leaders like herself are needed in STEM.
November 15, 2022
Lauren Greenwood on "Woo Hoo! A Woman's Global Quest to Create Your Happy Space"
Lauren Greenwood, President and Co-Founder of YouCopia, a company that creates magically-helpful organizers, discusses how she ships, collects payments, prevents knockoffs, finds international customers, and sells to more than twenty markets overseas.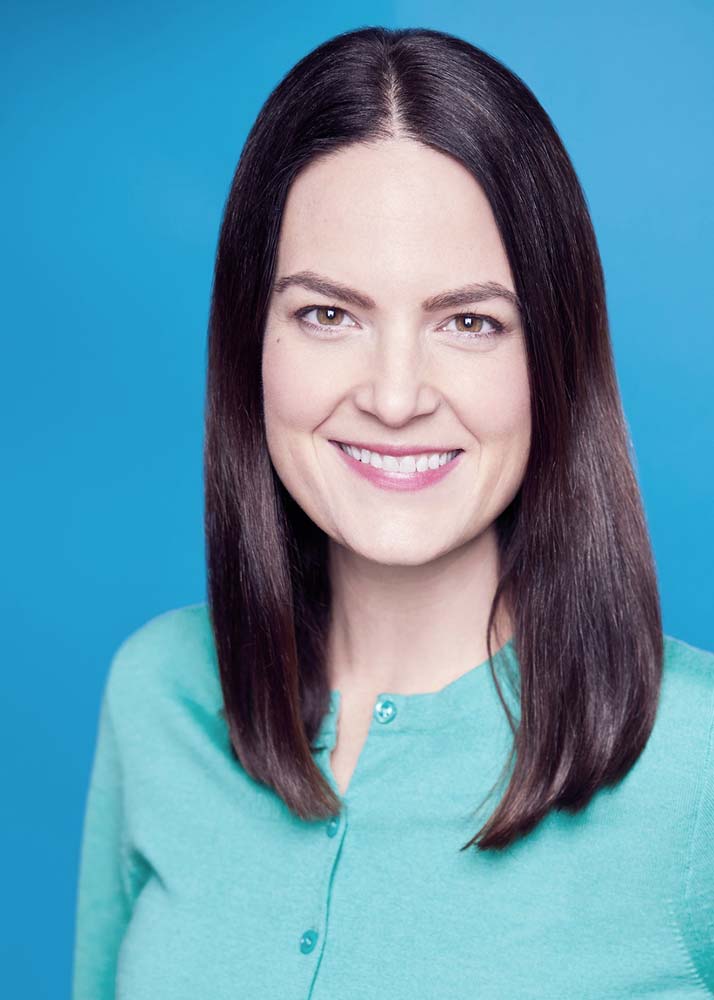 October 14, 2022
Stephanie Kim on "Designing Skincare Products That Sync With the Science of Sleep"
Stephanie Kim, co-founder and CEO of Moonlit Skincare, a company dedicated to nighttime skincare and sleep wellness, discusses her method of selling internationally, what countries she sells to, how she overcame global supply chain challenges, and what is different about selling beauty items worldwide.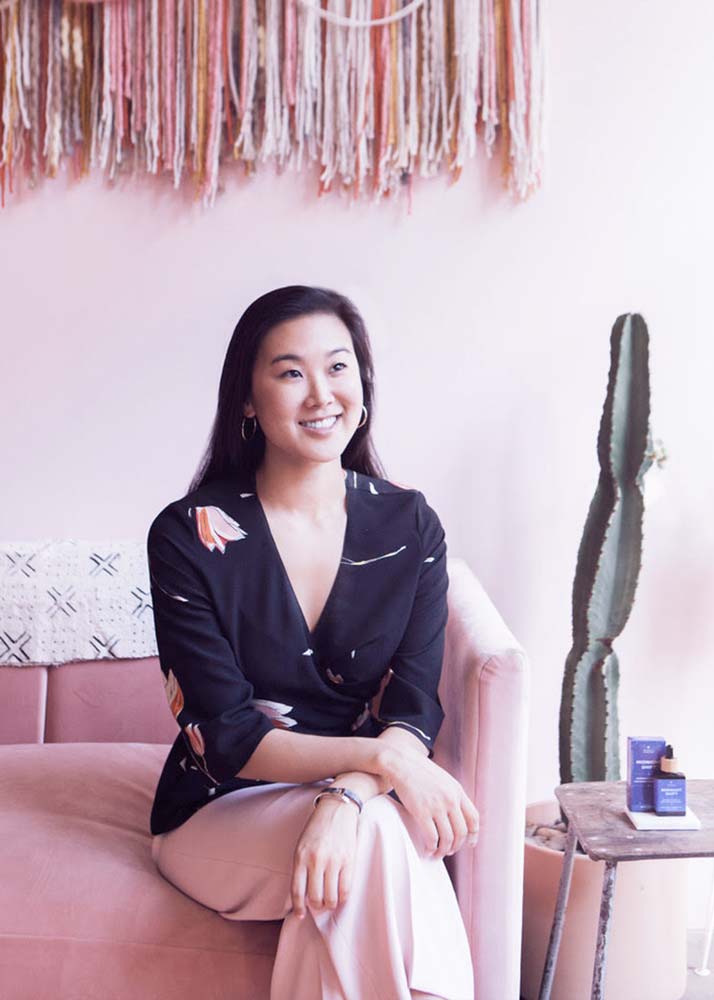 September 15, 2022
Omotola Akinbiyi on "Shining a Light on Female Creatives and Artists Around the World"
Omotola Akinbiyi, founder of Chicago-based bon femmes, discusses how she set up her ecommerce store, why she wanted to conduct business worldwide, and how she is making an impact with female creatives.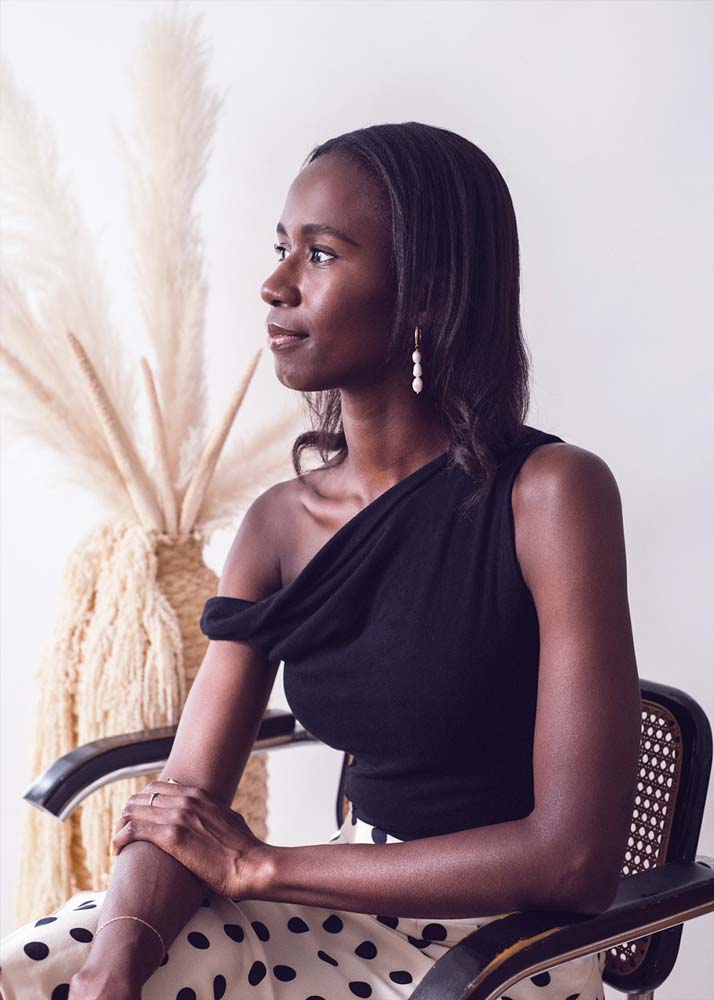 August 15, 2022
Gabby Kuszi on "Ensuring Inclusive, Participatory, and Representative Engagement In Our New World of Cryptocurrency"
Gabby Kusz, CEO of the Global Digital Asset and Cryptocurrency Association (GDACA), discusses her role at GDACA, how cryptocurrency is an acceptable form of payment for ecommerce businesses, what the key emerging trends are in cryptocurrency, and her global business experience, which spans fifty different countries and five continents.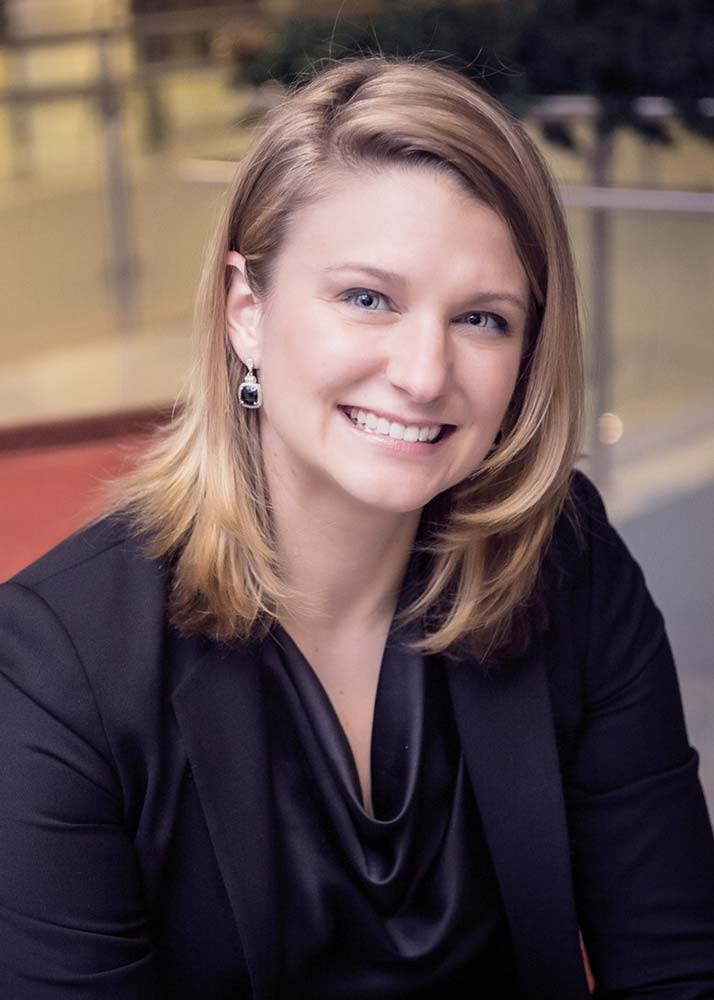 July 15, 2022
Dr. Chris Wachira on "Creating Quality Wines with a Kenyan Accent While Amplifying Equity Worldwide"
Dr. Chris Wachira, founder and CEO of The Wachira Group, discusses how her Kenyan roots influenced her business, what percentage of her revenue is global, what component parts she sources, and where she plans to expand next.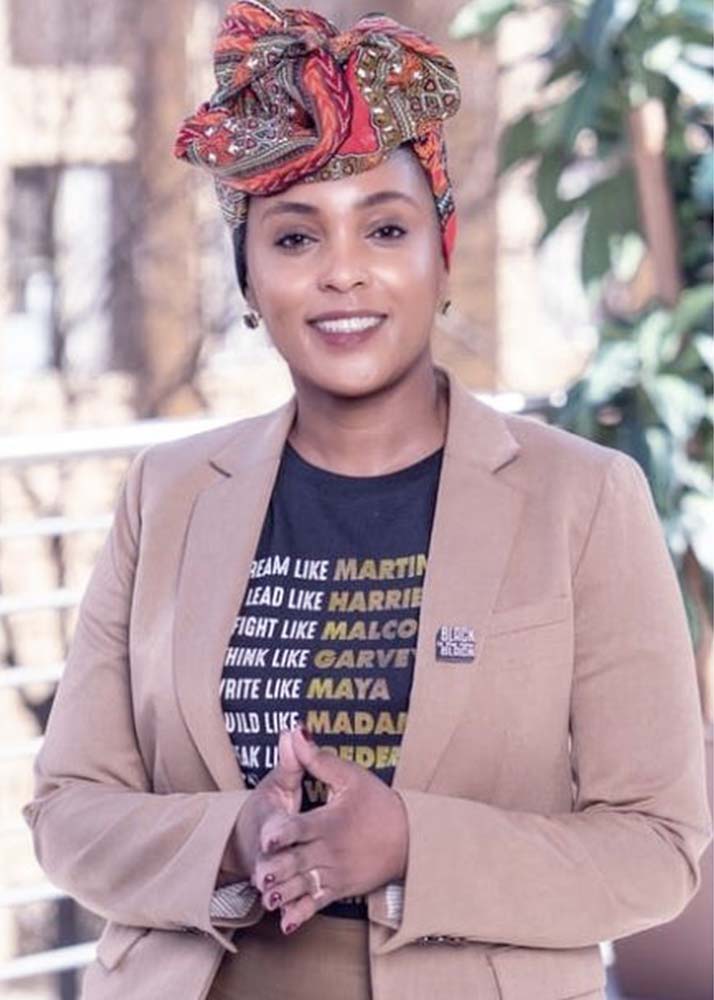 June 15, 2022
Gwen Jimmere on "Making History as the First African-American Woman to Hold a Patent for Natural Haircare Products"
Gwen Jimmere, CEO of Naturalicious and Good Hair Bar Salons, discusses the most common enemy women face when it comes to their hair, why she obtained a patent, her company's method of sales, and what percentage of her revenues are international.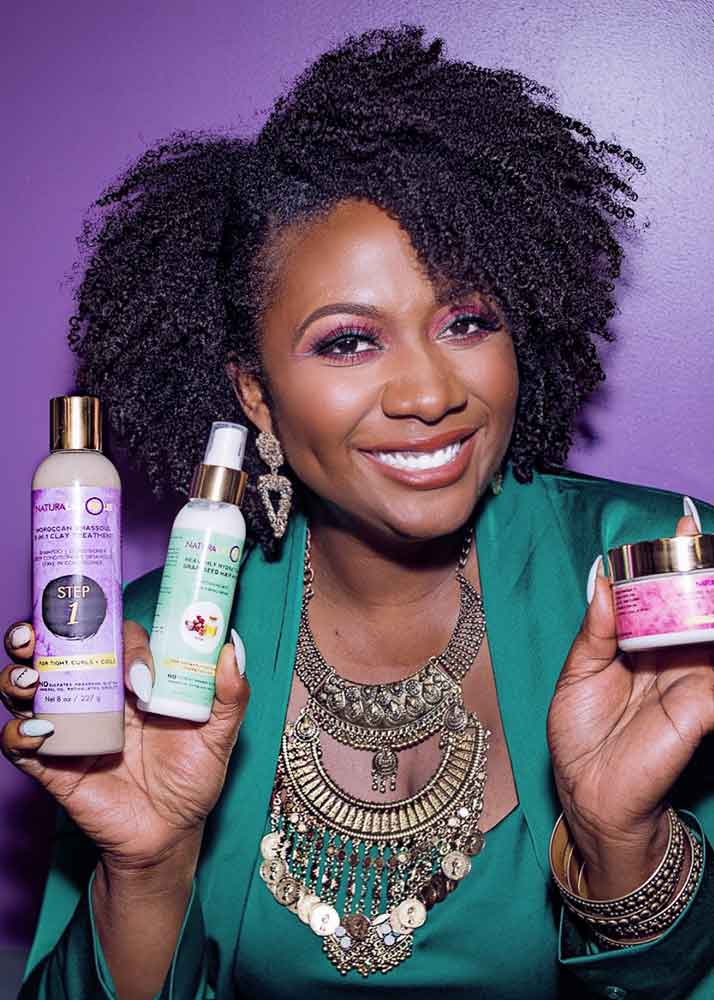 May 16, 2022
Meg Wirth on "Pioneering a Global Ecommerce Platform for Women's Health"
Meg Wirth, founder of Maternova, discusses how she came up with her company name, what percentage of her revenue is global, what countries she is selling to, and how partnerships and licensing arrangements accelerated growth at her business.
April 15, 2022
Adria Marshall on "Growing a One-Stop-Global-Shop to Treat Curly Tops"
Adria Marshall, founder of Ecoslay, discusses why she founded her company, where her top international markets are, how she gets paid, and how she leverages social media for the world to find her.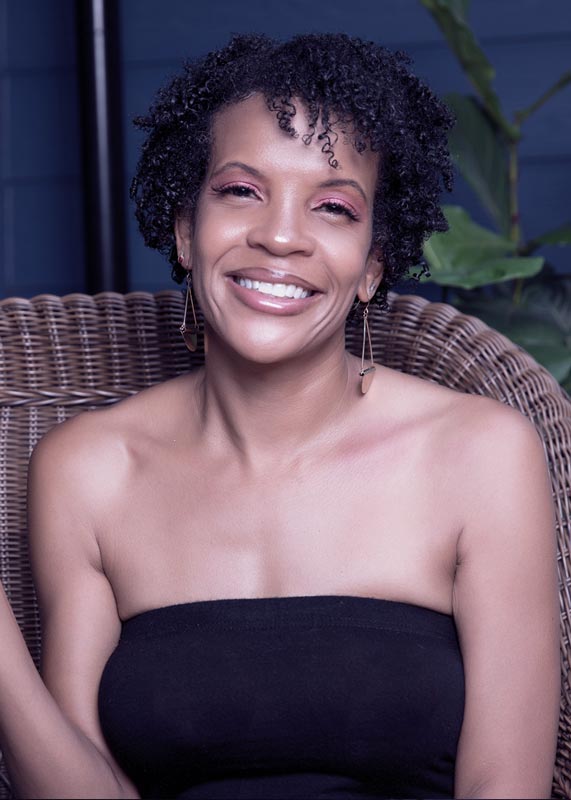 March 15, 2022
Francine Farkas Sears on "Simplifying Your Life: It's In the Bag"
Francine Farkas Sears, President, Francine Collections, discusses what inspired her to become a global entrepreneur, why relationships matter, how she designs her products, and the one piece of advice she would give to every woman in the world.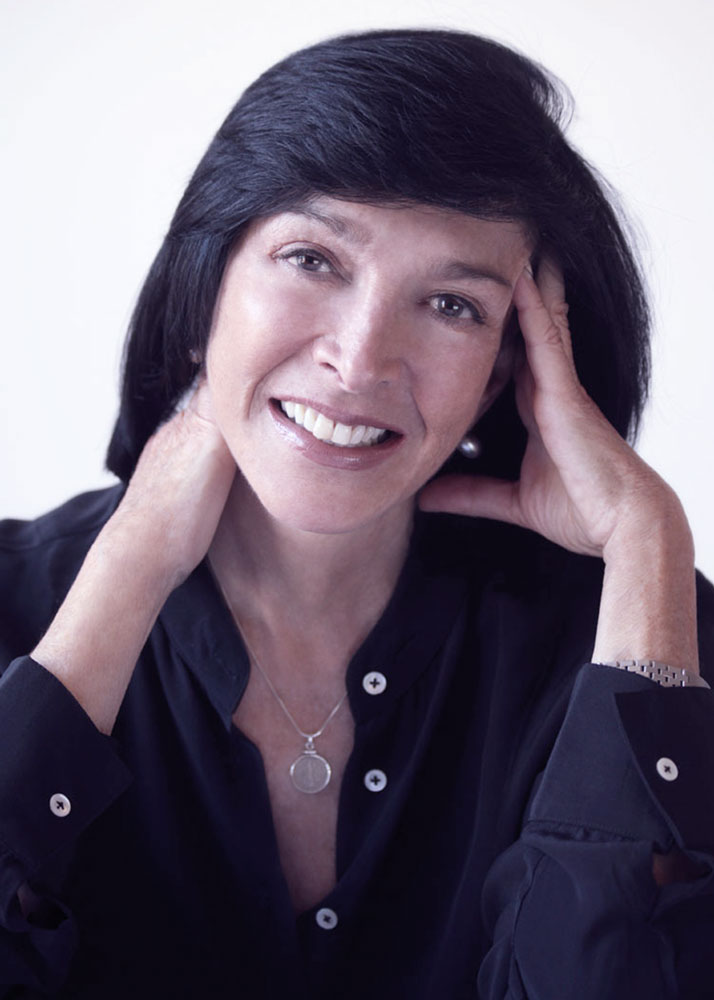 February 15, 2022
Dr. Deb Waterbury on "Reap What You "Sew" to Become a Global Entrepreneur"
Dr. Deb Waterbury, founder of My Malonda Girls LLC and the nonprofit Project Malonda, discusses how she trains women in third-world countries to be financially independent, why she launched the Elizabeth doll collection, and how e-commerce fuels the growth of her global small business.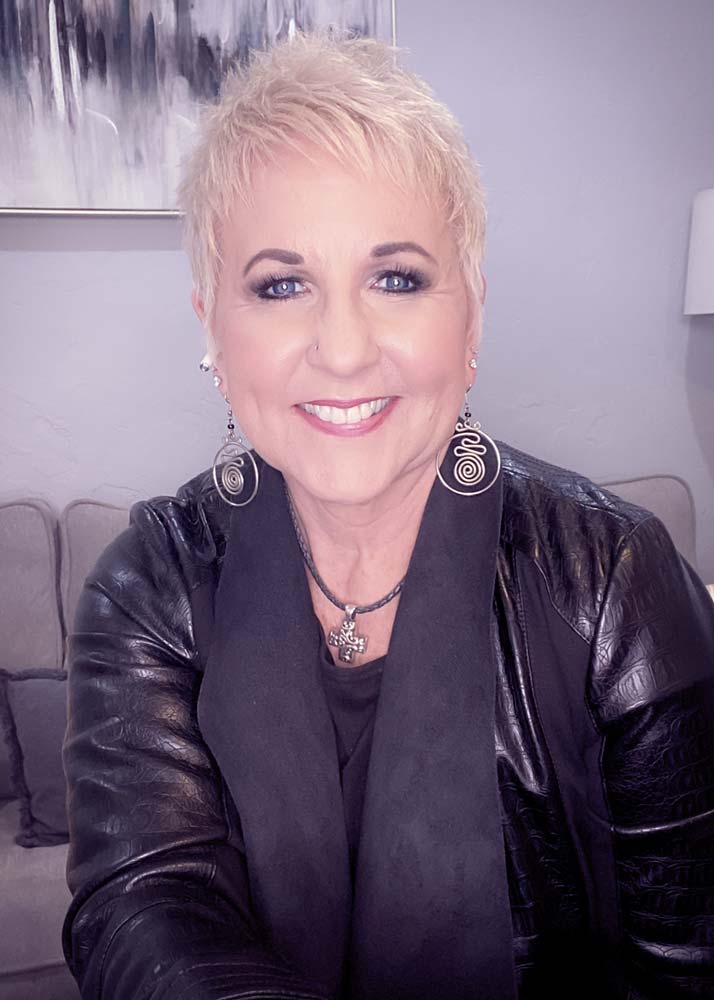 January 14, 2022
Valeria Aloe on "For Latina Women Entrepreneurs, The Best Is Yet To Come."
Valeria Aloe, native of Argentina, founder of Abundancia Consciente, and author of Uncolonized Latinas, discusses why she started her global business, how the right mindset fuels opportunities for Latina women entrepreneurs and what can be done to fuel more Latina women entrepreneurs to start and run global businesses.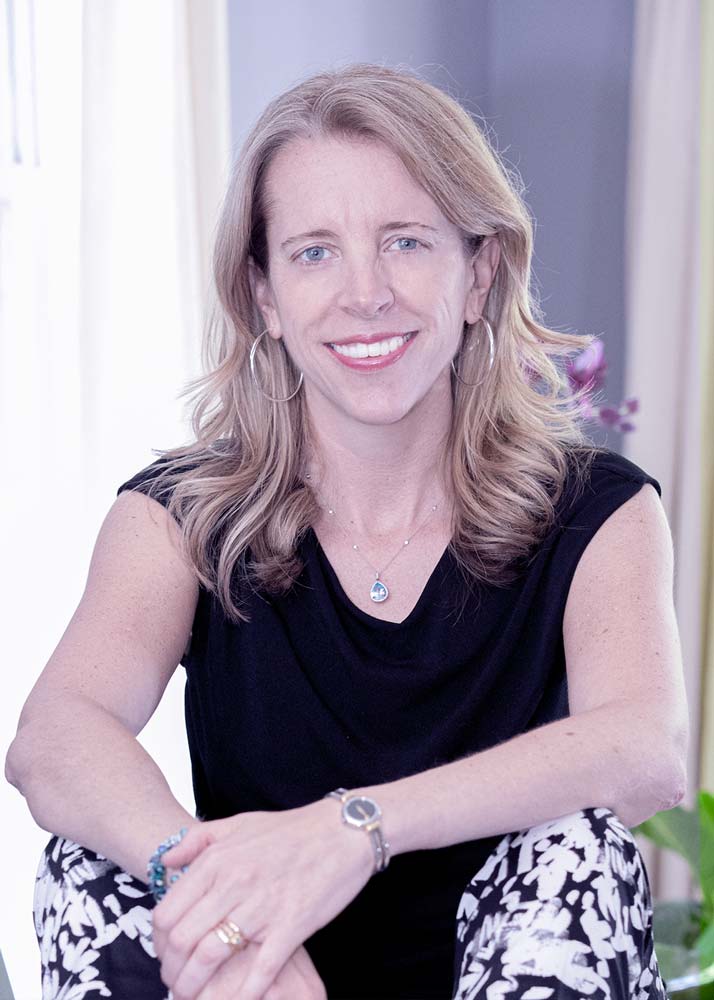 December 15, 2021
Lena Phoenix on Going Global One Foot at a Time – Painlessly.
Lena Phoenix, co-founder and president, Feel the World, Inc. (www.xeroshoes.com), discusses how she has grown her organization to more than $23 million in annual revenue; appeared on the television program Shark Tank; and ships to more than 97 different countries.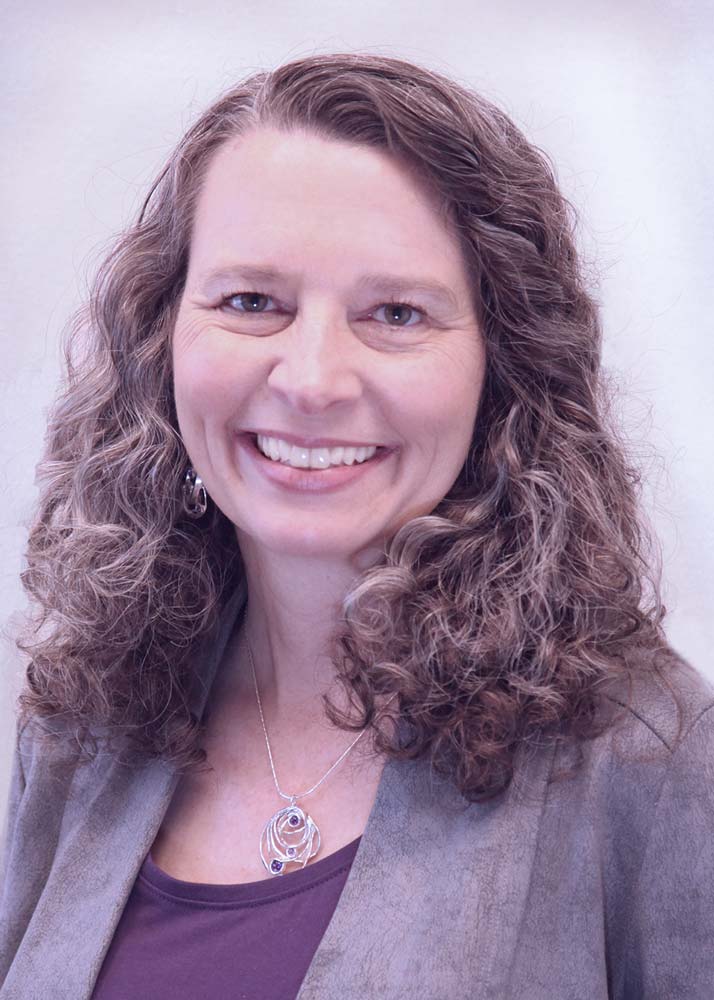 November 15, 2021
Angie Yu on Exporting Success Is Only a Fishnet Away
Angie Yu, founder and President of Two Rivers Fisheries, discusses her business of catching, selling and distributing carp globally; how she used SBA and Exim Bank to fuel her business growth; and where she sees the future of carp as an industry.
October 15, 2021
Michelle Hayward on Unlocking Success at Scale Organizations
Michelle Hayward, founder and CEO of Bluedog, discusses what it takes to work with scale organizations and how small enterprises can, too; how to manage complex contracts; the winning formula for global success; and where she sees the next wave of change and growth.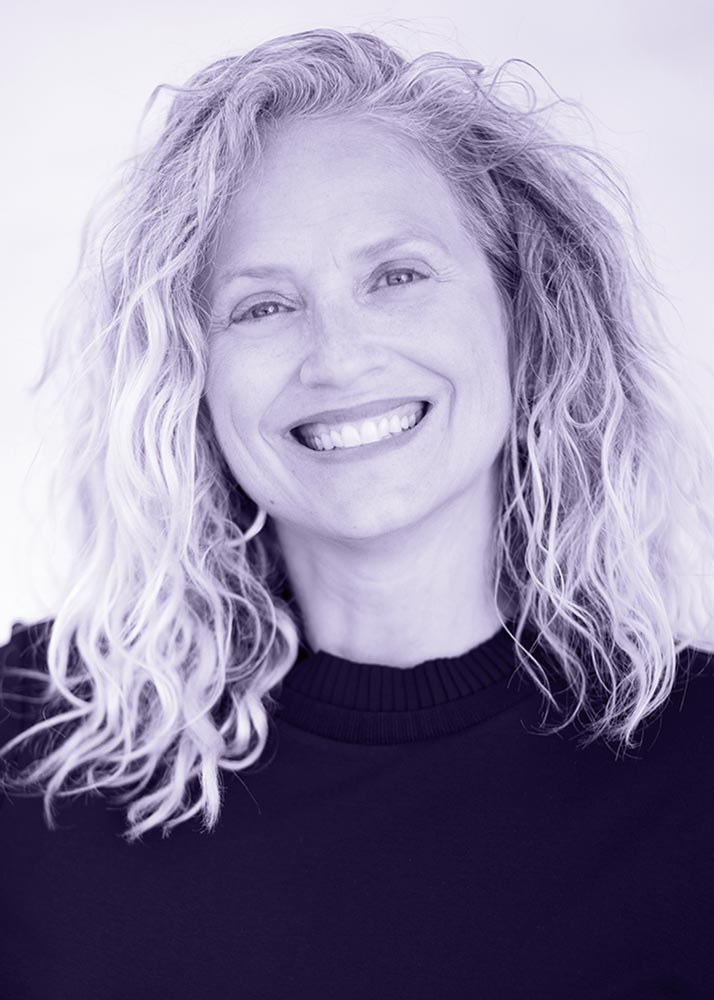 September 11, 2021
Cherry Miyake on Promoting Commerce Between USA and China with Grit and Determination
Cherry Miyake, founder and CEO of China Electronics, discusses why she started her business on September 11, 2001; how her company promotes commerce between USA and China; which industries are booming in China; the competitive advantages with product customization; and her strategy for success in China.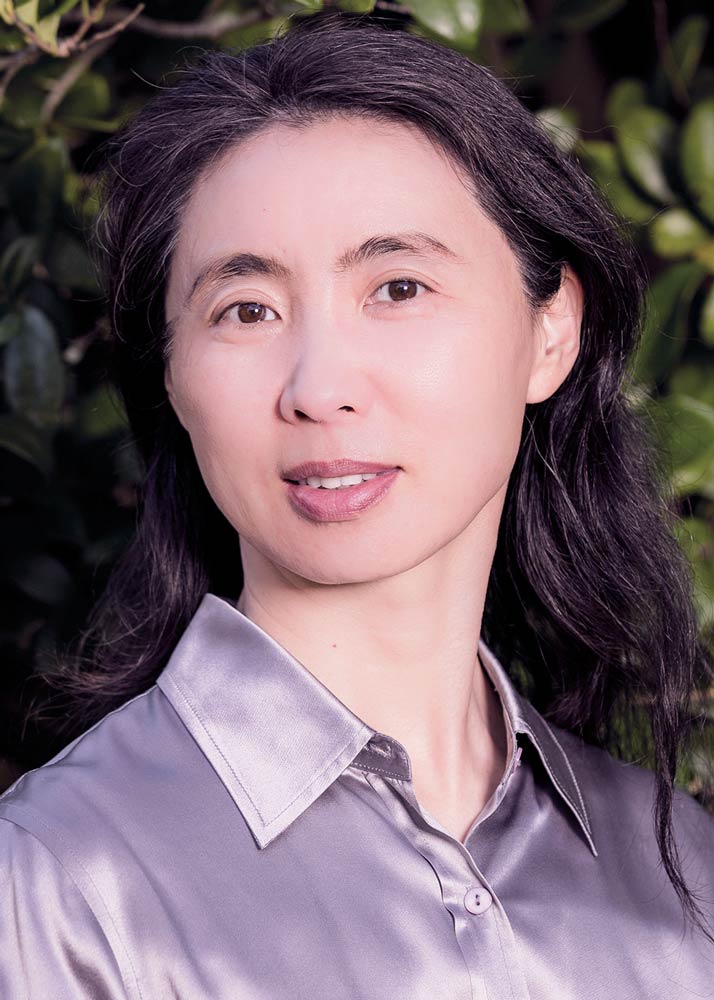 August 16, 2021
Betsy Hamm on Building a Great Global Franchising Business One Donut at a Time
Betsy Hamm, CEO of Duck Donuts, discusses how her company set out to solve a serious problem besides people hungry for something tasty, warm and delicious; her plan for international expansion; and how she is taking donuts around the world.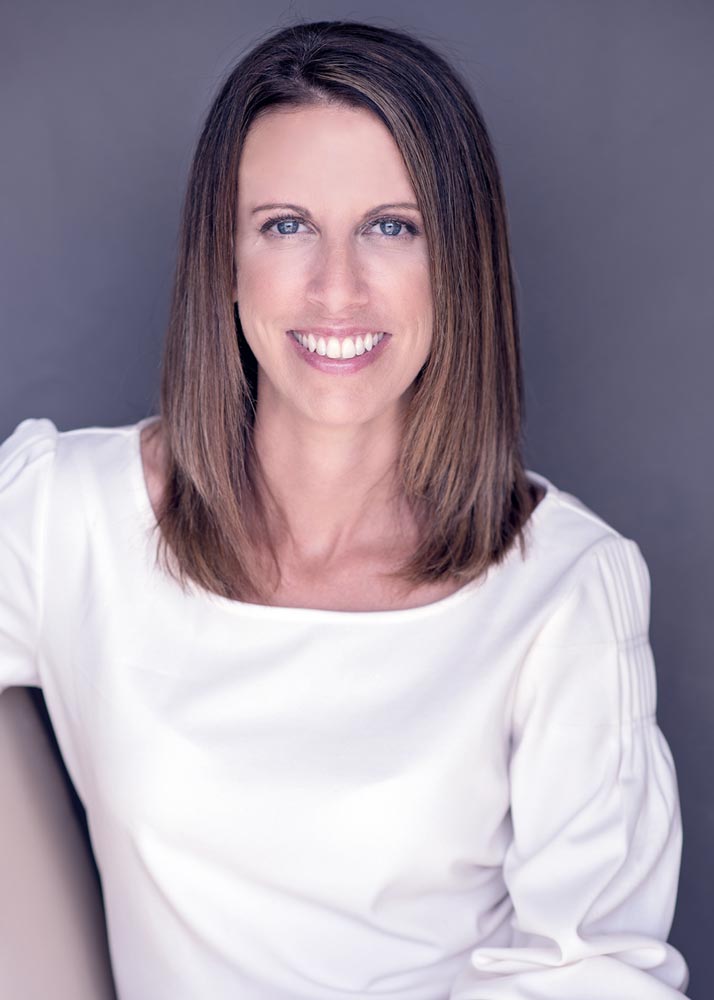 July 15, 2021
Heather Acerra on Building Creative Toys That Let the Imagination Soar
Heather Acerra, co-founder of Lux Blox, a Galesburg, Illinois family owned business, discusses what prompted her to start selling globally, why her company is considered more for the 21 st century, what overseas markets look promising, and why occupational therapists and parents of children on the autism spectrum have had success with Lux Blox.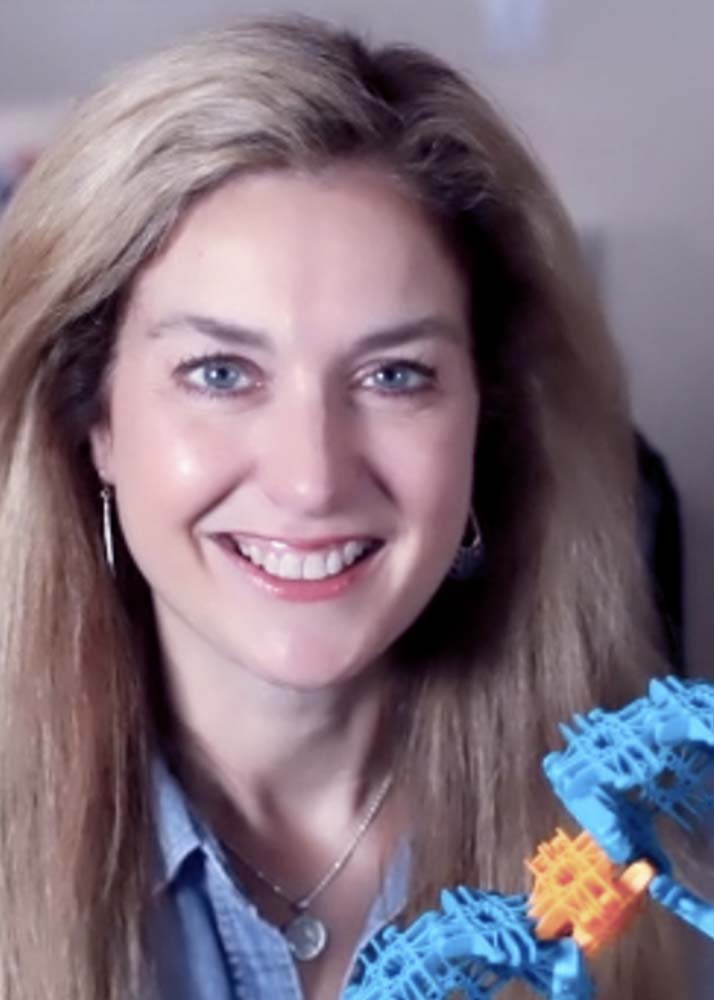 June 15, 2021
Debra Dudley on Transforming Ordinary Grilling into Magnificent Meals Worldwide
Debra Dudley, President and owner of Oscarware, Inc., a family-owned certified woman business, discusses how she makes the world her business, utilizes governmental organizations to boost her global growth, gets paid and ships, and rides on the coattails of big global companies to fuel additional global growth for her business.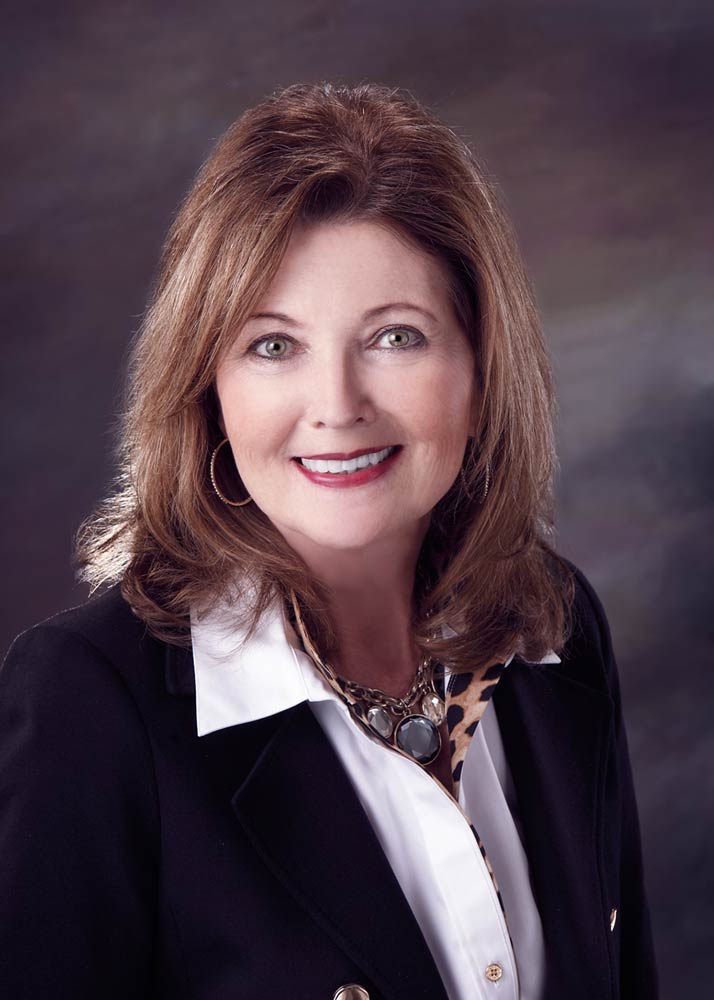 May 17, 2021
Kara Goldin on Turning No and You Can't, Into Yes and I Will
Kara Goldin, Founder and CEO, Hint, Inc., Author, Undaunted. Overcoming Doubts & Doubters, discusses growing her unsweetened flavored water business to more than $150 million in annual sales, the challenges to going global, the advantages to selling a Made In USA product, and what prompted her to write a best-selling book.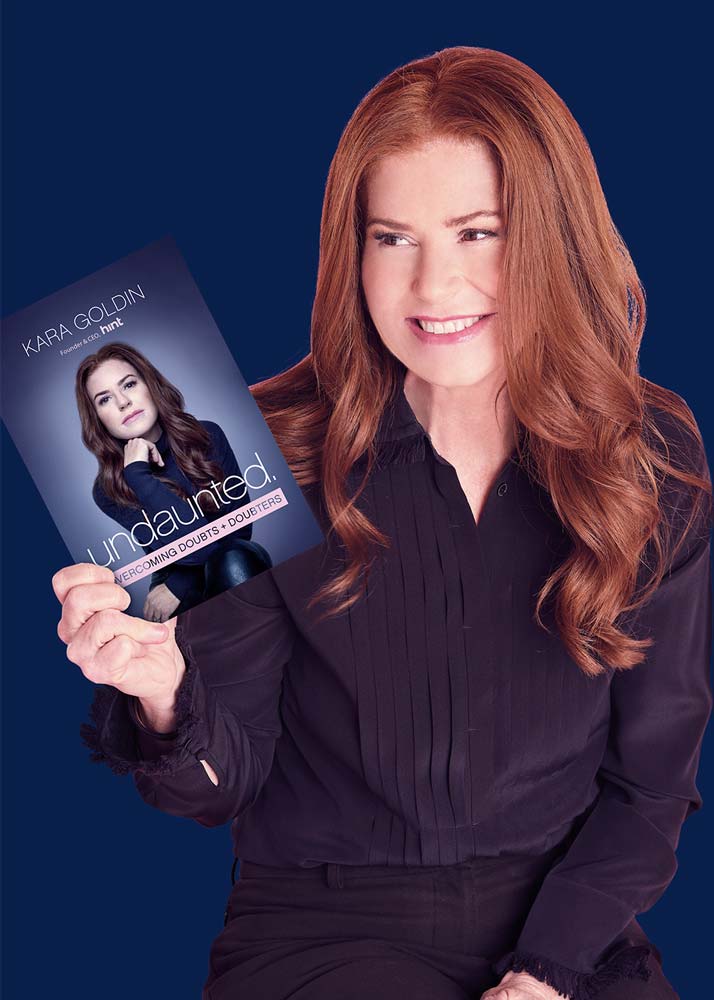 April 15, 2021
Katrina Markoff on How Chocolate Can Raise Your Vibe
Katrina Markoff, founder and CEO of Vosges Haut-Chocolat, talks about growing her luxurious chocolate brand worldwide to more than $30 million in annual sales with 5% international, understanding the healing power of chocolate and rituals, and how to find your power in life.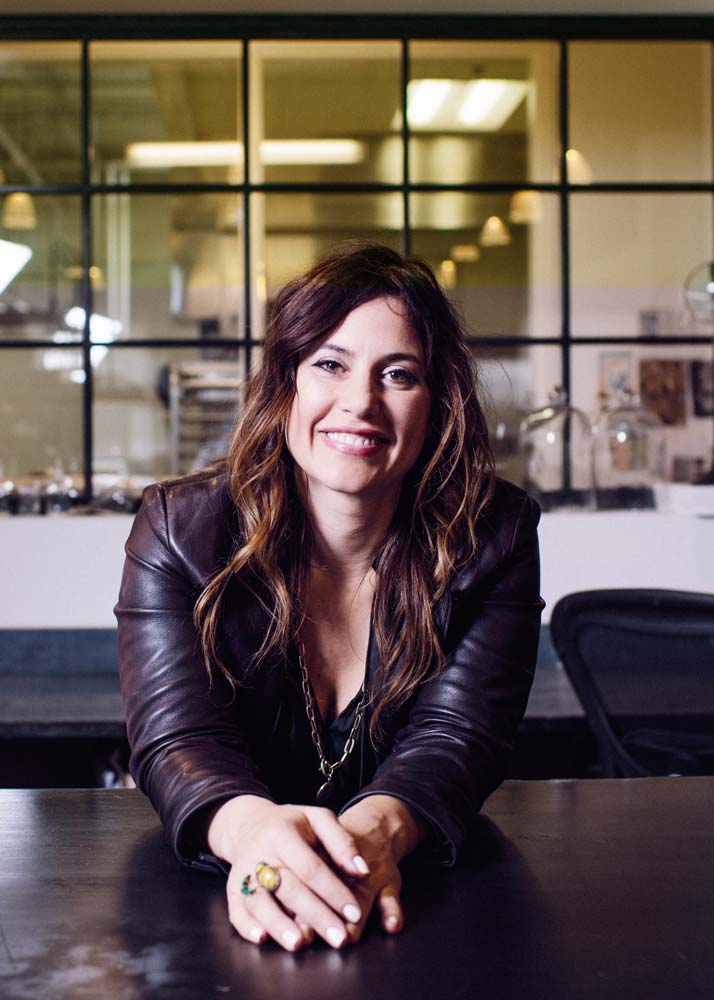 March 15, 2021
Julie Smolyansky on How to Trust your Gut and Go For It
Julie Smolyansky, CEO, Lifeway Foods talks about how she became the youngest female CEO of a publicly held firm at the age of 27, grew its revenue from $12 million to currently more than $100 million in annual sales, and expanded distribution throughout the United States, Mexico and Ireland, as well as portions of Central and South America and the Caribbean.  How did she do it?  She trusted her gut and went for it.