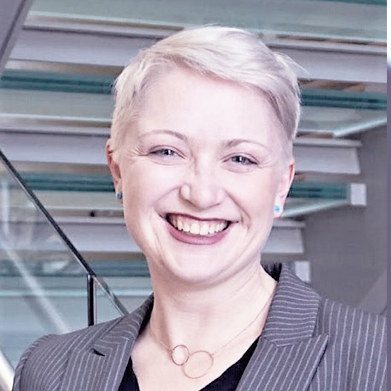 Small Startup, Big Global Impact Katie Kollhoff, CEO at NUMiX and Mark Werwath, PhD, PMPOctober 3, 2018
Small Startup, Big Global Impact
presented by Katie Kollhoff, CEO, NUMiX and moderated by Mark Werwath, PhD, PMP
Wednesday, Oct. 3, 2018
11:00 a.m. Central (12:00 noon Eastern) time
wegginar® participants will learn:
Origin story of a small women-owned hard science company
Technological developments and their impact on water risk
Worldwide water as a market
Considerations of a small company reaching across the globe
Meet the presenter, Katie Kollhoff, CEO, NUMiX; and Moderator: Mark Werwath, PhD, PMP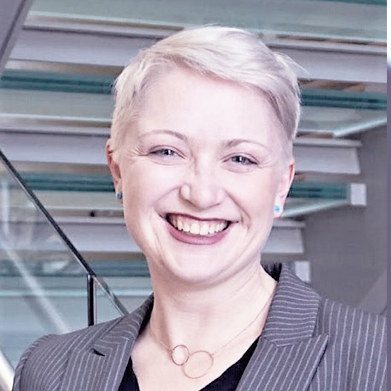 Katie is CEO of NUMiX Materials, a startup which formed during her time completing a Master of Engineering Management degree at Northwestern University. NUMiX supplies industrial users a platform of water treatment absorbent powders to more efficiently remove toxic materials from their wastewater streams. Katie has a B.S. in chemical engineering and over ten years of experience consulting with a range of clients spanning from the chemical process industries to research and development at the lab scale. Her first introduction to the hazardous waste space was a summer job in college, where she was a labpack chemist at a household hazardous waste facility. Her career has been built around protecting communities and the environment through safe handling of toxic materials. She is known for developing reasonable solutions to compliance with complicated federal, state and local rules while meeting business goals and keeping workers safe. Tackling big, worthwhile problems with a notable effect on people and the planet is her passion.
Mark is currently an associate clinical professor in the IEMS department at the McCormick school of engineering and applied sciences. Mark is the director of the Master of engineering management program and is co-director of the Farley center for entrepreneurship and innovation. Mark teaches a number of different courses at both the graduate and undergraduate levels. Mark has a BSME degree from the University of Illinois, a Masters in Engineering Management degree from Northwestern University, and his Ph.D. from Benedictine University.