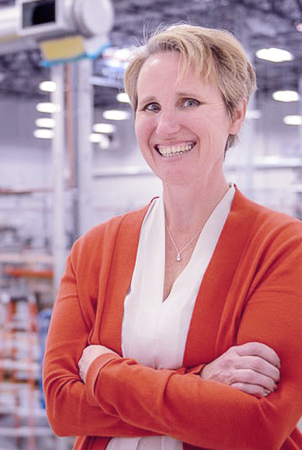 Even a Small Business Can Be Global Presenter: Natalie Kaddas, CEO, Kaddas Enterprises April 5, 2017
Even a Small Business Can Be Global
presented by Natalie Kaddas, CEO, Kaddas Enterprises
Wednesday, April 5, 2017
11:00 a.m. Central (12:00 noon Eastern) time
wegginar® participants will learn how to:
Be Strategic: Identify target markets, build credibility, and then grow.
Be Ready: Marketing considerations, scalability factors, and cultural differences.
Be Aware: Resources to help and how to partner with allies.
Absorb and use for the growth of your own business what has worked for Kaddas Enterprises (best-kept tips) and discover why small businesses are part of the global solution.
Meet the presenter, Natalie Kaddas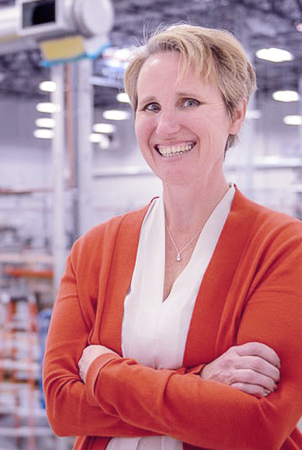 Natalie Kaddas is the chief executive officer of Kaddas Enterprises, a second generation woman-owned family business. The company focuses on manufacturing plastic thermoform products and cutting-edge, custom solutions for the energy, automotive and aerospace industries. Kaddas Enterprises has become a champion of protecting the global energy infrastructure and wildlife heritage with BirdguarD™. Under Ms. Kaddas' leadership, the company has pursued a global market strategy that has tripled revenues and grown net profits annually.
Ms. Kaddas has over 15 years of experience in the hospitality industry as a regional director of customer relations and room revenues for The Ritz-Carlton Hotel Company and Radisson Hotel. While placing a high priority on customer experience and business management, she grew revenues by 30 percent.
She is the vice chair of the board for HawkWatch International. She sits on the Advisory Board of Key Bank along with the Utah District Export Council. She is a graduate of the Goldman Sachs 10,000 Small Businesses Program and was honored as International Business Woman of the Year 2015 by the Utah Women's Business Center and the Organization of Women in International Trade.
Ms. Kaddas is passionate about small business success and the ingenuity of the manufacturing industry.Her company's mission is to ensure customer satisfaction and asset sustainability while providing apositive environmental impact.