Building Your Global Brand Through Podcasting Kathrin Bussmann, Ph.D., Founder & Principal, Verbaccino May 9, 2018
Building Your Global Brand Through Podcasting
presented by Kathrin Bussmann, Ph.D., Founder & Principal, Verbaccino
Wednesday, May 09, 2018
11:00 a.m. Central (12:00 noon Eastern) time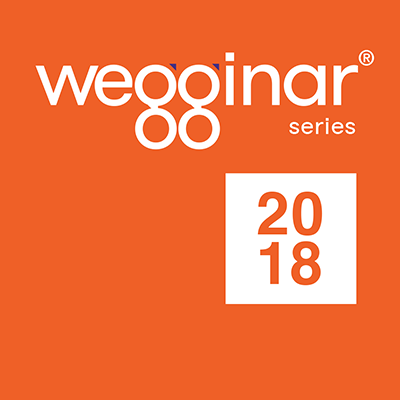 wegginar® participants will learn how to:
Podcasting does not require a lot of fancy equipment.
Podcasting does require consistency and a significant time commitment.
To approach podcasting as a content-marketing effort, not a source of revenue.
To figure out how to make your podcast unique and valuable.
To spend time promoting your podcast.
Meet the presenter, Kathrin Bussmann
Kathrin Bussmann is the founder of Verbaccino, an international marketing consultancy that specializes in multilingual, culturally-savvy content strategies for brands looking to expand into new markets.
Kathrin is also the host and producer of The Worldly Marketer Podcast, a weekly interview-style audio show that explores how even small brands can go global in the Digital Age. An avid listener of podcasts, she decided to launch her own show in 2016 after realizing that there were no regular podcasts yet on the topic of global marketing. 100 episodes later and counting, she is more convinced than ever that podcasting can be a highly valuable content platform for entrepreneurs and their target audiences.
Language, culture and good communication have always been at the heart of Kathrin's endeavours. She believes that to be competitive in today's digital marketplace, businesses must communicate with their customers where they are (including on social media), in their preferred language, and demonstrate cultural awareness.
Born in Quebec (Canada's French-speaking province) of German immigrant parents, Kathrin grew up fluently trilingual. She holds degrees in Communications Studies and Linguistics from the University of Ottawa, and a Ph.D. in Linguistics from Humboldt Universität, Berlin. Now based in Toronto, she is a member in good standing with the Richmond Hill Board of Trade (RHBOT) and a founding member of the Canadian Association of Marketing Professionals (CAMP).