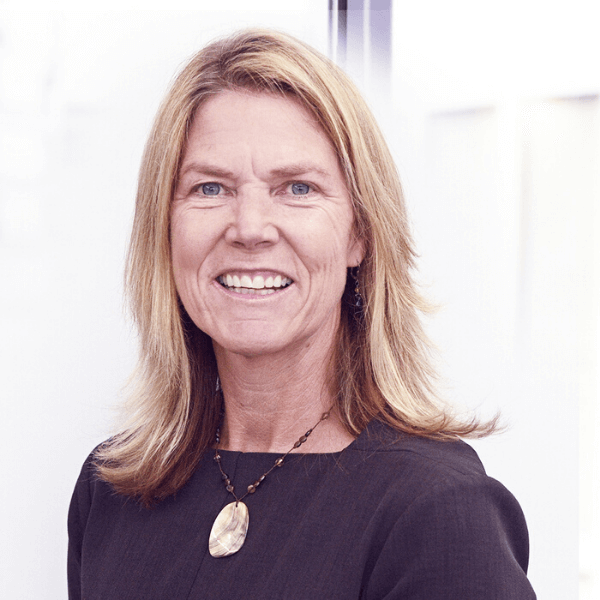 Interview with wegg® Board Member Chantal Wittman
"I always like a challenge and a good story. I have helped some wonderful companies get their first line of credit and be able to use that financing to grow their businesses. I love being there at the ground floor with them and watching them succeed."

-Chantal Wittman, wegg® Board Member
Meet wegg® Board Member Chantal Wittman! Chantal is Vice President of International Trade & FX Sales at Wintrust, and has served on the wegg board since 2016. Communications Intern, Lucy Brooks, interviewed Chantal to learn more about her background and commitment to wegg.
Lucy Brooks: How did you get involved with wegg as a Board Member?
Chantal Wittman: I became a board member in 2016 after having met Laurel Delaney [wegg President] at a small business global trade event that she managed.
LB: What made you want to be on the board of wegg?
CW: Over my 30 years in international banking I have been honored to meet so many great businesses, owners, and employees.  I have been able to get a behind the scenes look at how things are made and how businesses are run, and it had always been so impressive to me. I admire the hard work and the passion at these companies.  Working with wegg was a way to give back to these types of entrepreneurs who are hard at work making their businesses and ideas grow.
LB: What has your professional background been like? What other positions and careers have you had?
CW: I started my career with the predecessor firm to the Export Import Bank.  This firm was absorbed by Eximbank and I quickly learned the difference between a private sector firm and a government one.  I left Eximbank just after the Clinton administration when the offices became the U.S. Export Assistance Centers they are today.  I went into banking and have been there ever since.  I have been fortunate to work for some of the best middle market relationship banks in the city of Chicago.
LB: In your career, what has been a meaningful project to work on?
CW: I always like a challenge and a good story. I have helped some wonderful companies get their first line of credit and be able to use that financing to grow their businesses. I love being there at the ground floor with them and watching them succeed. Usually the ones with the good stories do succeed.
LB: What part of wegg's mission, "To educate women business owners and entrepreneurs worldwide on how to go global so they can run healthier businesses and create a new future for themselves, their families, and their communities," resonates with you, and how does your work connect with or support this mission?
CW: As a mother of three daughters I am "all in" on women owned anything!  I know women could be doing so much more if they were given the same tools and guidance as male owned businesses.  I want women to feel confident when seeking financing or assistance with their business plans. Their ideas are just as good as male counterparts, and they should feel equally supported. 
LB: What moves or strides do you hope wegg takes in the coming year?
CW: I have been very busy with my new banking position, and have taken on new challenges this year due to the Coronavirus, in helping our clients and prospects with PPP funding.  Currently I continue to work on the loan forgiveness piece.  Through this process I am learning about other types of small businesses (domestic), and what they really have to go through to keep their businesses running.  I have been learning about ways in which companies cut expenses and find new avenues to keep their businesses running. It doesn't leave much time for outside activities, other than my advisory role within wegg.
LB:What is the best advice you have received?
CW: Never burn bridges.  Who would have thought I would be still working after 30 years, certainly not me, and this is something I very much want to impart on my daughters.  No matter how distasteful someone may be, it is always better to keep your head up and do the right thing, and keep networking and building your career by having an essential group of people you call friends and contacts.
Thank you, Chantal, for sharing your story and wisdom with the wegg community! Check out Chantal's full bio at her wegg profile.