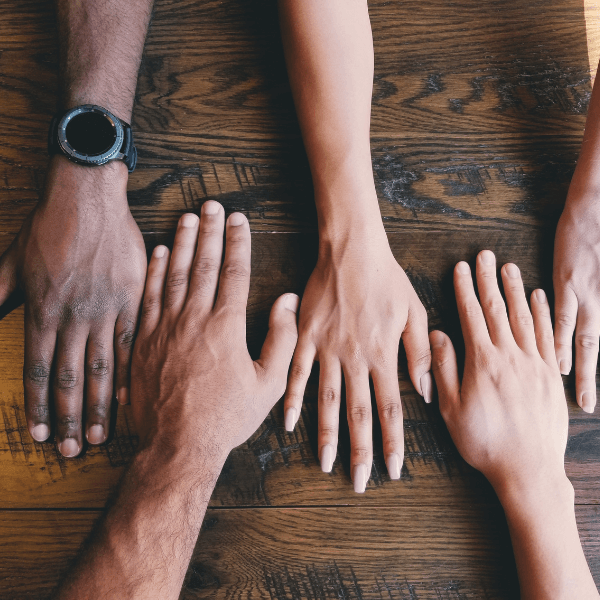 Accessibility and Inclusion are Vital to the Future of Entrepreneurship
"Act like you belong there. Then that begets another opportunity. Do the work, be OK being uncomfortable, and enjoy the journey,"
-Leandrew Robinson, co-founder and CEO of Hingeto, gives advice to marginalized entreprenurs
The widespread inclusion of minority and marginalized entrepreneurs into the business market is a long-overdue necessity. In a recent article from MIT Sloan entitled, "How to elevate an inclusive community of entrepreneurs," author Kara Baskin analyzes how there is still much work to be done in making access to capital equitable amongst all aspiring entrepreneurs. Baskin shares a statistic from Molina Niño, president of O3, stating that, "This year, women got less venture capital than three years ago, and every year it's decreased."
As an organization that strives to support women entrepreneurs in taking their small businesses to a global scale, wegg® knows that this disparity in capital must be leveled for women to have a fair shot. Women and people of color are to this day not given equal access to venture capital, and these communities are still in the minority of the business world. Niño explains, "A young woman today has to go no further than the cover of every technology or startup magazine in the world, no further than Googling tech founders, and any other constant and persistent message telling them, 'This is not a space for you.'"
Another BIPOC entrepreneur, Leandrew Robinson, co-founder, and CEO of Hingeto, spoke to his own experience of feeling like an outsider in the entrepreneurship community, as he is often the only Black businessperson in many rooms. Robinson notes, "You have a bit of imposter syndrome. … It's super lonely." He went on to advocate for the sharing of resources amongst peers, "Those who already have access, have opportunities, and have the luck to get out have to be intentional about sharing that with all communities."
Including minority and marginalized entrepreneurs in business and capital leads to more success all around. Baskin writes,
"Difference is an asset…companies with diverse executive teams are 33% more likely to outperform their industry on profitability and 70% more likely to capture new markets. For minorities in any organization, imposter syndrome can be turned into an advantage: the ability to bring new perspective."
The future is diverse and inclusive, so the future of entrepreneurship must be too. wegg believes in lifting everybody up to reach their highest potential. Together we can create a more accessible, inclusive, and whole entrepreneurial community.