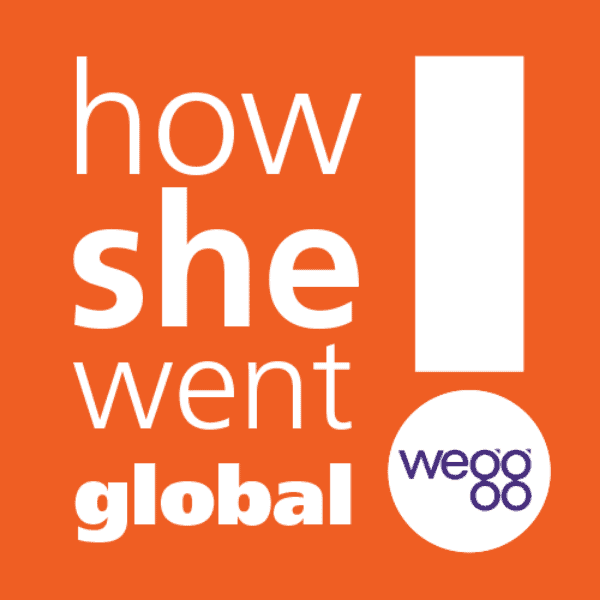 Nonprofit Women Entrepreneurs Grow Global® Launches 'How She Went Global' Podcast Series
FOR IMMEDIATE RELEASE
NONPROFIT WOMEN ENTREPRENEURS GROW GLOBAL® LAUNCHES
'HOW SHE WENT GLOBAL' PODCAST SERIES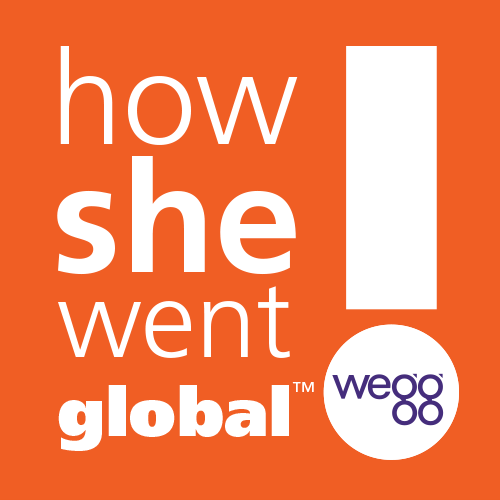 Chicago – March 17, 2021: Women Entrepreneurs Grow Global® (wegg®)—a Chicago-based nonprofit organization with a mission to educate, inspire and nurture women business owners and entrepreneurs worldwide—launched the "How She Went Global®" podcast series, wegg President Laurel Delaney announced today.
"How She Went Global" is an interview-based platform that tells the stories of women-owned and women-led small- and medium-sized enterprises (SMEs) that have grown sales and revenues by exporting their products and services. It is designed to appeal to those who want to gain an education on going global, stay informed about new ways to take on the world, get motivated, be inspired and have fun—on a monthly basis.
"wegg is all about helping women-led and women-owned business owners to never stop pushing boundaries," Delaney said. "'How She Went Global' is another tool in her toolbox to make it happen."
Starting in mid-March 2021, a 30-minute episode will be released every month. The first episode will feature Julie Smolyansky, who became the youngest female CEO of a publicly held firm at the age of 27 when she took over leadership of Lifeway Foods in 2002—where she still serves as president and CEO.
"You don't have to be a big corporation to have success in the global marketplace," Smolyansky said. "Even small companies can go global today. I want to inspire the women listening to "How She Went Global" to trust their gut and go for it."
Smolyansky transformed the business her parents started in 1986 into a multinational firm, growing its revenue from $12 million to currently more than $100 million in annual sales with expanded distribution throughout the United States, Mexico and Ireland, as well as portions of Central and South America and the Caribbean.
All episodes of "How She Went Global" – sponsored for a year by Bluedog, a Chicago-based woman-owned Certified B global innovation, strategy and design firm – will be available on Apple iTunes, and will also be shared on social media through Twitter, Facebook, Instagram, LinkedIn and TikTok.
###
Contact
Women Entrepreneurs Grow Global
6807 N. Lakewood, Suite LL
Chicago, Illinois 60626 U.S.A.
About Women Entrepreneurs Grow Global® (wegg®)
Our mission is to educate, inspire and nurture women business owners and entrepreneurs worldwide on how to go global so they can run healthier businesses and create a new future for themselves, their families and their community. Our vision is a world where every woman business owner has the opportunity and ability to take their business global wherever they may be located. For more information, please visit https://womenentrepreneursgrowglobal.org/