"She" Will Talk About Global Trade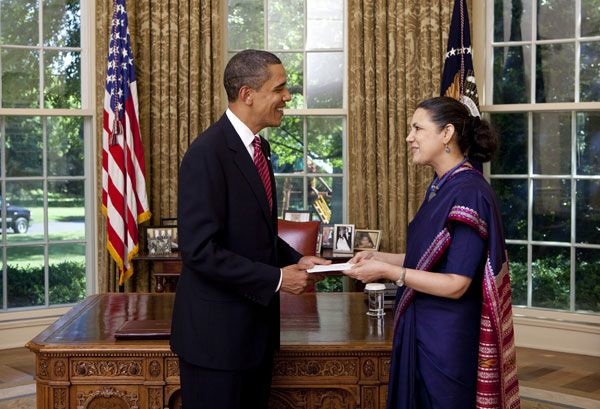 To boost sales in countries like China, Russia and Brazil that have expected economic growth rate of 9 percent, take part in the 21st Kentucky International Trade and Investment Conference May 19th.
Hosted by the Northern Kentucky Chamber of Commerce, this year's conference will enable small to medium-sized businesses from the Midwest to increase revenue and grow by building relationships with international firms.
The afternoon speaker will be Meera Shankar (pictured with President Obama), India's ambassador to the United States.  She will talk about doing business in her country and global trade.
Learn more about the conference here.  To register, visit www.nkychamber.com or go here.
Photo credit:  U.S. Department of State
Posted by:  Laurel Delaney