Heads Over Heels Helps Women Ask for Money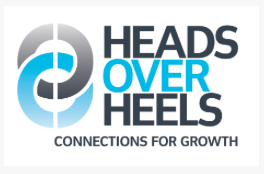 Sydney network Heads Over Heels is designed to rival "the boys club."
Every few months, 70 high-powered executives meet for Heads Over Heels. They listen to business pitches from female entrepreneurs, then break into small, revolving "huddles," where the women "call out" for customers, money or advice.
What are the results?
StorReduce co-founder Vanessa Wilson raised $400,000 in seed funding.
Event software company Ivvy raised $1 million.
Enabled Employment raised close to $400,000 in seed funding.
Are you ready to grow?  Then reach out to Heads Over Heels.  Learn more.
Screenshot courtesy:  Heads Over Heels