Managing Risks with Global Transactions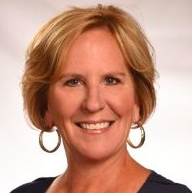 While transacting business across borders, there will always be risks.  You must learn how to navigate around them.  In the article below, Jane Hay (pictured), V.P., Global Trade Services at US Bank, highlights five risks you need to manage while expanding your global footprint.
Commercial risk
Product risk
Bank risk
Documentary risk
Country risk
The name of the game is to do your homework, call in the experts when you need them (the sooner the better), and protect yourself every step of the way.
__________________________________________
Note: Don't miss our next WEGGinar™ 6/7/17 on "Go! Go! Global With Sourcing Products," and presented by Jodi Bondi Norgaard, speaker, consultant and founder of Go! Go! Sports Girls and JB Norgaard Enterprises, Inc.  Register here:  https://register.gotowebinar.com/register/7576894438194026755.
Event is no charge but you must register in advance to attend.
__________________________________________