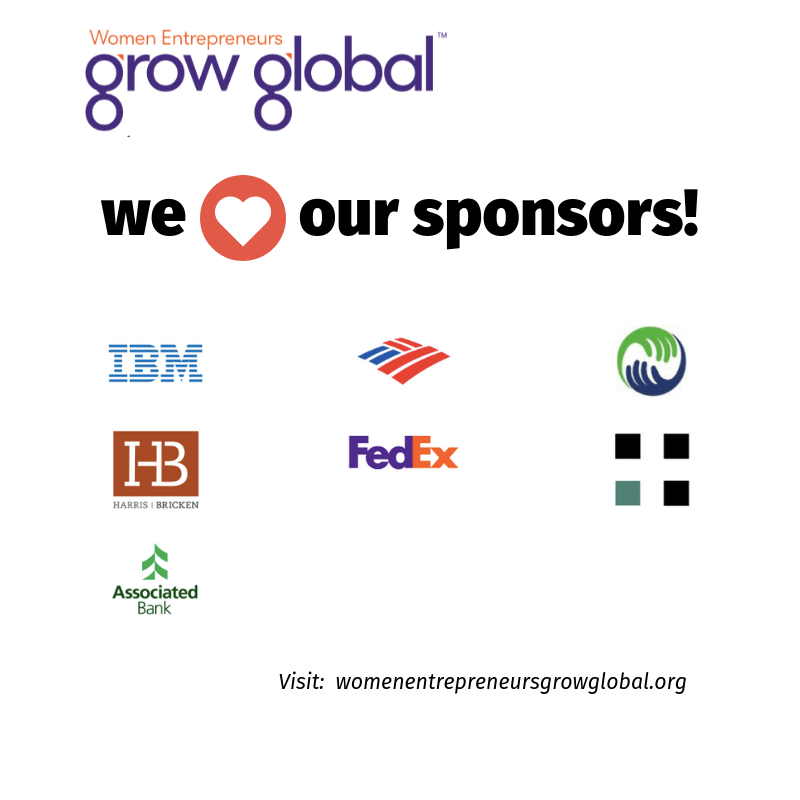 wegg® Loves and Thanks Its Sponsors!
wegg® is grateful and thankful to the time, effort, and impact our esteemed sponsors have made to our nonprofit and to the hundreds, if not thousands, of women entrepreneurs and business owners who have also gained from their support to our programs.
To IBM, Bank of America, Harris Bricken, GlobalCare Clinical Trials, Greensfelder, FedEx and Associated Bank, we thank you. Without your generosity, wegg's educational programs – wegginars®, weggchats™ and on-the-ground workshops – would not be possible.