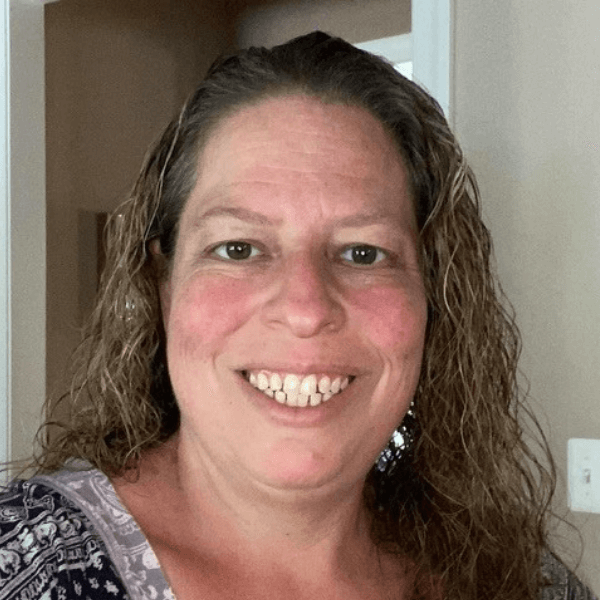 Interview with wegg® Board Member Mara Hedgecoth
"Never underestimate the power of being underestimated. "

-Mara Hedgecoth, wegg® Board Member
Meet wegg® Board Member Mara Hedgecoth! Mara has been a valued member of the wegg board since 2018 and is the Senior Director of Global Marketing & Communication at APCO Worldwide ®. Communications Intern, Lucy Brooks, interviewed Mara on her leadership philosophies, passion for supporting women entrepreneurs, and projections on how businesses will operate in a post-COVID-19 market.
Lucy Brooks: Please describe your position as a wegg board member—how did you get involved with the organization and how long have you been involved?
Mara Hedgecoth: I joined wegg's board in October 2018. As a long-standing employee of a woman-founded and majority women-owned business, APCO Worldwide, I've experienced how empowering and mentoring women can fuel business growth and contribute to societal wellbeing. I've always looked for additional opportunities to support women beyond my workplace, and the opportunity to serve on wegg's board allows me to play a part in helping wegg achieve its mission to educate, inspire and nurture women business owners and entrepreneurs worldwide on how to go global so they can run healthier businesses and create a new future for themselves, their families and their community. 
LB: What made you want to be on the board of wegg, and why have you continued?
MH: Being part of APCO's journey for the past 18 years and witnessing its growth from a single female founder to a multinational leader in advisory and advocacy communications has fostered a special commitment from me to help all women thrive. Women Entrepreneurs Grow Global's emphasis on both the global marketplace and local economies is invaluable and provides me with the opportunity to positively contribute to helping women achieve their goals around the world. Helping women succeed motivates me to spend my time and energy on wegg's board. As the world rapidly changes around us, I hope to continue to lend my time and expertise to help wegg evolve and grow to meet the continued needs of women business owners and entrepreneurs globally. 
LB: As the senior director of global marketing and communication at APCO, how has APCO braved the COVID-19 pandemic?
MH: APCO braved the pandemic by being truly agile. The way business is conducted around the world changed in an instant, our clients' needs transformed, and our team had radically different needs around the world that were influenced by many outside forces. It was critical to our success that we remained agile and adapted our offerings to clients to be relevant and fit their changing needs, and flexible and empathetic to our employees to ensure they could rise to the challenge of taking on new responsibilities and workplace settings while maintaining their workloads, personal commitments, and mental and physical health. We continue to stay attuned to the market and our teams, and by prioritizing our people and being essential to our clients, APCO was able to show its resilience during this difficult time.
LB: What is your advice to businesses on surviving the COVID-19 pandemic?
MH: I believe COVID-19 will fundamentally change how we live, work, collaborate, travel, and convene. The rapid acceleration of virtual engagement is likely to stay and become a key part of our professional and private lives. Despite the uncertainties ahead of us, the pandemic has elevated the importance for businesses to be agile, adapt quickly, and stay connected to customer's and employee's needs. There are many things we cannot control, but the circumstances inspire us to be bold, innovative, empathetic, and introspective in our business decisions. 
LB: As a member of APCO's Global Leadership Team, what is your leadership philosophy?
MH: I strive to lead by example. I believe leaders should be optimistic, inspire, and champion others; empathetic and caring to their teams; collaborative and create an inclusive environment; and determined to deliver quality results for the business. I strive to be inspirational to others and set a high-level vision for what we need to achieve, but then allow space for my team to recommend their suggested approach on how to achieve our goals while being there to answer questions and provide any necessary guidance. By employing this approach, others are able to learn and grow their experiences and capabilities. At the end of the day, when you lead a high-functioning team that achieves quality results, everyone succeeds. 
LB: In your career, what has been a meaningful project or experience to work on and be a part of?
MH: One of the more interesting things I encountered since starting at APCO was when I was asked to work alongside lawyers and bankers to advise on the internal and external communications for one of the most significant bankruptcy filings in U.S. history for one of our clients. This was happening at a time that I was completing my MBA and happened to take place during our accounting course as we studied bankruptcy. I entered a highly confidential situation and was trusted implicitly. The experience combined reality with my studies, stretching my skills to new heights. To be in the room when all of this was unfolding in real-time, contributing to the conversations and working 24-hours straight to make sure everything was attended to, was incredibly interesting and a deep learning experience for me in many ways. I then took those experiences back to my classmates as we learned the technical elements of bankruptcy filings, as well as the communications experience to inform my approach and thinking throughout key moments of my career.
LB: What part of wegg's mission, "To educate women business owners and entrepreneurs worldwide on how to go global so they can run healthier businesses and create a new future for themselves, their families, and their communities," resonates with you, and how does your work connect with or support this mission?
MH: Nothing is more rewarding than empowering and helping other women succeed and seeing how that can have a major impact on communities and society. The wegg mission resonates with me as I think of my mother who founded her own company, APCO Worldwide, where I work today. She founded APCO inside of a law firm as its sole employee and grew it to its status today as an independent, majority women-owned firm with more than 800 employees in nearly 30 markets around the globe. She demonstrated how to have a big career and still be there as a mom for your children, and she taught me as a woman not to underestimate the power of being underestimated. Her inspiration drives me to treat others with respect, be a good listener, act with compassion, and to embrace bold ideas, key drivers of wegg's ideals. 
LB: What moves or strides do you hope wegg takes on in the coming year, amidst and after the COVID-19 pandemic?
MH: As the COVID-19 pandemic alters the way we interact with one another, I think creating programs and space for women to come together, learn, and share successes will be more important than ever. wegg has been a champion of utilizing technology to build meaningful connections through its variety of programs and seeing wegg continue to create a space to build a community for women business owners and entrepreneurs will be an invaluable resource to women everywhere who are trying to achieve their aspirations for business growth.
LB: What is the best advice you have ever received?
MH: Since I shared a piece of advice in an earlier question about never underestimate the power of being underestimated, I will share a quote I love by Eleanor Roosevelt, "A woman is like a tea bag; you never know how strong it is until it's in hot water." This is a constant reminder that I can persevere through any situation and it will continue to make me stronger. I confront uncertainty with a positive, "can do," mindset. This helps me rise to a challenge, as I believe in myself and my abilities to grow personally and professionally. 
LB: Is there anything else you would like to share with the wegg community?
MH: On Wednesday, December 2, Margery Kraus will present during wegg's "Starting and Running a Global Company as a Working Mother: Lessons Learned." Margery Kraus is the founder and executive chairman of APCO Worldwide and author of Roots and Wings: Ten Lessons of Motherhood that Helped me Create and Run a Company. More information on the virtual event can be found here. We hope you can attend! 
wegg is so fortunate to have Mara on our board, and we are grateful to her for sharing her wisdom with the wegg community. We are looking forward to the December 2nd wegginar®. See you there!