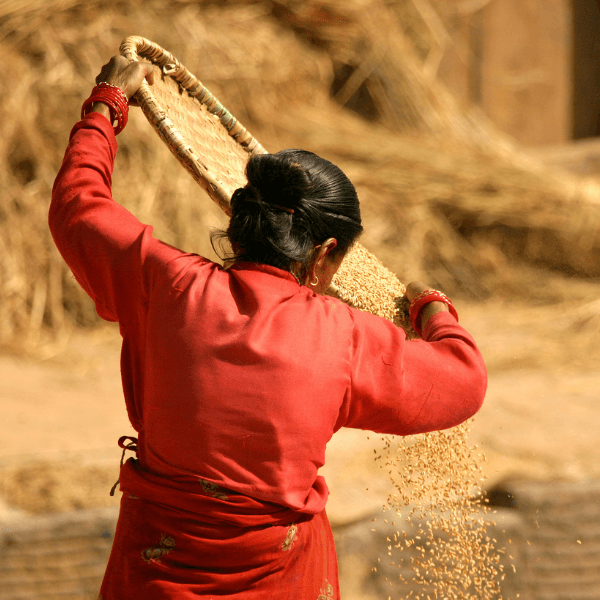 Nepalese Women Lead Community Kitchens to Feed the Hungry
"It is important for women to take on leadership roles. Our experience of running community kitchens during the pandemic has shown that women are not only beneficiaries but frontline workers in crises."
-Anjana Vaidya, a Programme Associate at UN Women Nepal.
With the support of UN Women and the Government of Finland, 123 women have become employed, "through women-managed community kitchens across Nepal," reported UN Women on August 19th, 2021. This relief effort of community ran kitchens has been feeding the hungry population of people in rural Nepal towns, as well as, "providing an income to the women working there and helping to alleviate the care burden among other women, as well as build trust and cohesion in the communities."
As detailed in "Rapid Assessment of Socio-Economic Impact of COVID19 in Nepal,"   41% of women in Nepal lost their jobs throughout the COVID-19 lockdown. To say that the women who have been managing these community kitchens since June 2020 are resilient would be an understatement. The positive impact that generating revenue within these vulnerable communities while
also providing nutritional food to those in need is immeasurable.
Pushpa Sunar is one woman whose life has been uplifted from serving as an Assistant Chef in one of the kitchens. Prior to the pandemic, "Sunar worked as a social activist preventing child marriage in her community, but the project ran out of funding." Sunar's ability to redirect her skillset through providing for her community in a different way is an inspiring feat that exemplifies the hard work and determination a lot of people had to call upon during uncertain times.
The effects of Sunar's labor are enormous,
"Sunar and her team of eight people start cooking at 5 a.m. in order to have the meals ready for delivery by 9 a.m. When Sunar went on a few delivery trips she realized that people would save the meal to eat at night as that would be their only meal for the day. Some would tell Sunar how they could not afford to eat such nutritious food even when there was no lockdown. Others would cry with gratitude for receiving food in such dire circumstances."
wegg® is in awe at the opportunities for entrepreneurship that UN Women and the Finland Government have provided Sunar and her counterparts. With a committed group of people and a common goal to enrich the lives of others, anything is possible.