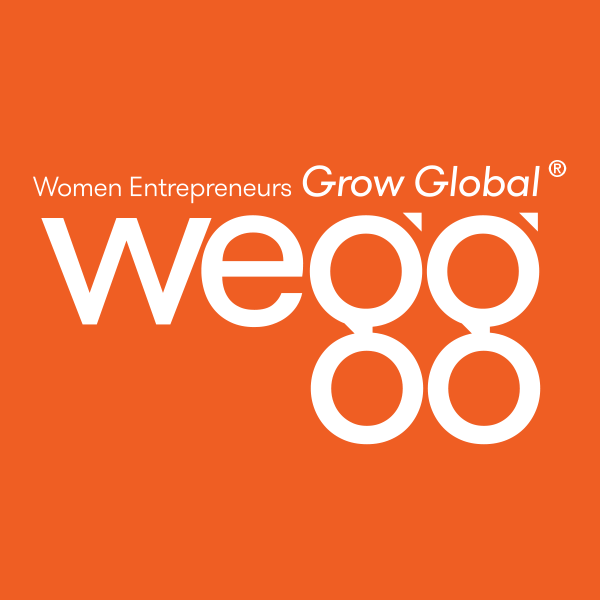 Help Women Entrepreneurs Build Back Better Through Exporting 2022
November 29, 2021
Our Friends:
We want to report some good news as well as a challenge requiring attention, yours and ours.
First, the good news. 
According to the GEM 2020/21 Women's Entrepreneurship Report, released last week, women entrepreneurs are making significant contributions to the global economy and society. Worldwide, women represent one in two entrepreneurs and one in three high-growth entrepreneurs. In the U.S., women are "more focused on national and international markets than their male peers."
On the other hand, the report notes that "women entrepreneurs in North America are. . .less involved than men in high levels of exports." 
This suggests that while wegg is inspiring more women business owners to grow beyond their local markets, we must teach them to turn international expansion into an even larger portion of their sales.
Women-owned businesses that export not only earn more but also employ more people and are, on average, more productive than women-owned firms that do not. They tend to invest more in their children's education. So by giving to wegg on or before December 31, 2021, you will be helping women improve the lives of their families, their employees, and their communities.
We are grateful to count you among the more than 3,000 women who have already taken advantage of wegg's educational resources. Whether you were a wegginar® presenter or attendee, a wegg Virtual Cafe member, a How She Went Global® podcast interviewee or listener, a fan of Global Gal's tips on TikTok, a newsletter subscriber, part of our Facebook community, or visited our blog or website– you know firsthand the value of wegg's offerings. Motivated by the GEM 2020/21 Women's Entrepreneurship Report findings, we will be there for you in 2022 as you pursue your global journey.
With warmest wishes for the holidays,
Laurel J. Delaney                                Robert M. Marovich
Founder and President.                     Director of Development
P.S. The quickest way to support wegg is online (the site also has instructions on how to give by regular mail). Thank you in advance for your generosity! wegg is a 501(c)3 corporation and contributions are tax-deductible to the extent allowed by law.