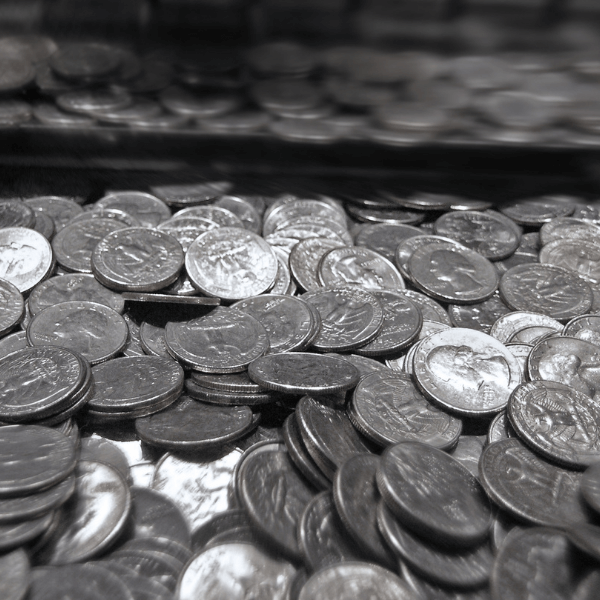 Maya Angelou's Quarter Will be a Milestone for Women Everywhere
In anticipation of Black History Month 2022, the late American poet and civil rights activist Maya Angelou will become the first African-American woman to be honored on a form of U.S. currency. The U.S. Mint announced recently, "that they will release up to five new quarters per year to celebrate distinguished American women," Kim Elsesser writes for Forbes. Angelou will be the first historical woman to be featured in this series, and this memorialization will serve as a reminder of her legacy. As Elsesser points out, "It's about time. Women have long been absent from U.S. currency, and this absence sends a strong message to children about who can be a leader."
While it may not appear to be a transformative initiative, the faces displayed on our currency do in fact have an impact on all of us, whether we know it or not. Elsesser writes,
"Our children see exclusively white men on our paper currency, and mostly men on our coins…. Social psychologists believe that children (and adults) have mental structures (called gender schemas) that we use to organize incoming information according to gender categories. These gender schemas also help us figure out what behavior is appropriate for our own gender. Little children start using incoming information to form gender schemas at a very young age. The message kids get from our currency is that leaders are white men, so a child's gender schema for men would include leadership."
It is essential to spotlight the incredible life and achievements of a global icon like Maya Angelou. She still shines as an inspiration to women and girls everywhere. Today we remember two of her countless inspiring quotes,
"If you get, give. If you learn, teach." 

"My mission in life is not merely to survive, but to thrive; and to do so with some passion, some compassion, some humor, and some style." 
wegg® aims to give, learn, teach, and thrive each and every day. We are excited for Angelou and more women to be honored on the global stage of U.S. currency.