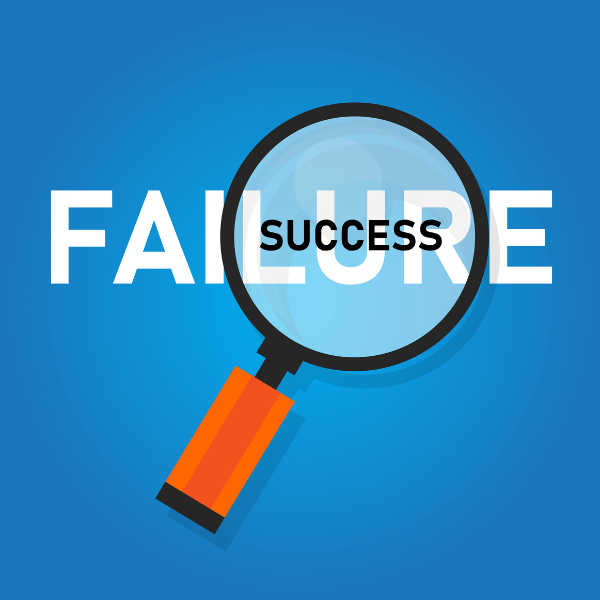 Failure is an Entrepreneur's Best Teacher
Posted by

Date

May 1, 2023
"Failure is success in progress."
If you never try, you will never fail, but you will also never succeed. Every seasoned entrepreneur has experienced the harsh reality that is failing the first or few times you attempt a new endeavor. Any founder who has a global enterprise and countless success stories under their belt can attest that viewing failure as insight into your inevitable success instead of seeing it as an ending is imperative to the longevity of your business.
Giving up after an initial attempt at starting or expanding your business is antithetical to the entrepreneurial spirit. Steven L. Blue, president & CEO of Miller Ingenuity, shares his insight on this subject in the Industry Week listicle, "6 Important Business Lessons I Learned from Failure." Some of the wisdom that he imparts based on his own trials by fire are captured here, such as,
 Double-check your assumptions and then double-check them again. All decisions are made on underlying assumptions…Most companies make strategic plans based on assumptions. Inaccurate or incorrect assumptions destroy strategic plans. The next time you are in a meeting to decide something, spend all your time questioning assumptions.
 Arrogance kills more ventures than lack of planning, lack of resources, or nearly anything else. Don't ever assume you are so smart you can't fail. I have had many more failures than successes. And I have learned more from my failures than [my] successes.
Continuing to push the envelope and undergo challenges for the sake of growing your company is a continuous effort. Blue states, "Just because you are successful once is no guarantee you will be successful again," which perfectly encapsulates the idea that success is a journey, not a final destination.
How can adjusting the benchmarks of what success looks like to you and your business aid revenue in the long term? There is always more to learn and more to explore, and the best entrepreneurs are never truly finished.