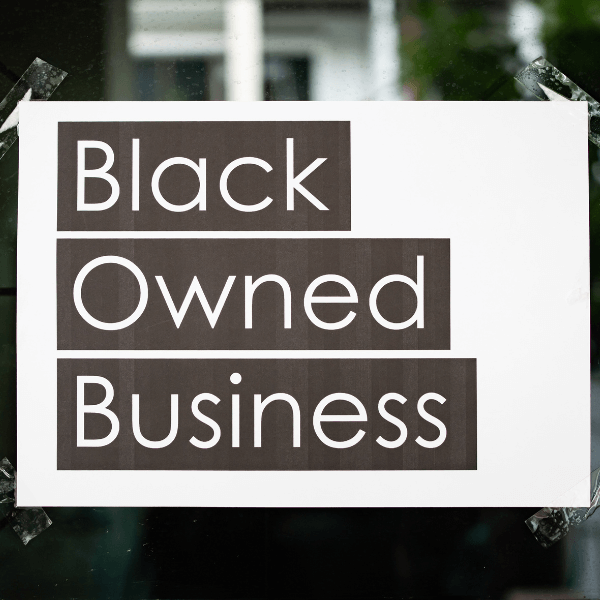 August is National Black-Owned Business Month
"Women of color are the fastest growing segment of entrepreneurs, so this is an excellent time for us. I think getting the mentorships and training you need to go where you want to go is important."
-Angela Benton, founder of NewME, the first startup accelerator for minorities globally
Happy National Black-Owned Business Month, wegg® community! This momentous month serves to highlight the contributions that Black-owned businesses make to the global economy and to celebrate the inspiring entrepreneurs at the helm of these enterprises. Supporting the Black-owned and operated businesses around you is a great way to honor this month, whether as a patron or as a supporter online promoting via social media to spread the word. Economic equality and increased representation in entrepreneurship are two of our priorities as an organization, and engaging in efforts that lend themselves to these goals is a crucial maneuver to make this August.
Pew Research Center published an overview of statistics pertaining to Black-owned businesses. Their findings include,
In 2020, there were an estimated 140,918 U.S. firms with majority Black or African American ownership, up 14% from 124,004 in 2017, according to the latest available data from the Census Bureau's Annual Business Survey (ABS). Those firms brought in an estimated $141.1 billion in gross revenue in 2020, an 11% increase since 2017.
The expansion described here aligns with the findings that J.P. Morgan wrote of in 2021, citing, "Black women are the fastest growing demographic of entrepreneurs in the U.S., with nearly 2.7 million businesses nationwide." wegg is invested in helping women's businesses sustain past the point of their inception. The resources we provide are intended to aid women entrepreneurs in staying in business and going global.
Several additional reading materials to check out in recognition of Black-Owned Business Month are listed below: