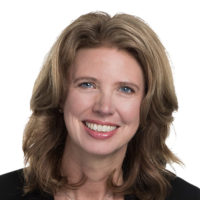 Jodi Grant
wegg Specialist
Specialist Focus: Tax planning, consulting, and compliance for globally active middle-market businesses
Jodi is a CPA and Partner at Plante Moran. She specializes in tax planning, consulting, and compliance for globally active middle-market businesses. Many of her clients have locations throughout the United States as well as Mexico, China, Europe, and Canada, and they count on both her domestic and international tax expertise on outbound operations, inbound operations, global tax strategy, and meeting U.S. tax compliance requirements. With more than 18 years of experience, she assists clients with the intricacies of accounting methods and periods, IC-DISC, the research and development credit and other tax-planning opportunities.
Jodi collaborates with experts across the firm to get the right people in front of her clients while quarterbacking the process to ensure the best client service. Her client base includes both privately held and private equity-owned for-profit manufacturing, distribution, and service industry companies with annual sales ranging from $10 to $600 million.
Since she has been with the firm, she has helped develop tax project management tools that have been rolled out successfully across the firm. She enjoys the culture at Plante Moran; it gives her the opportunity to try working in different capacities and with a variety of people.
Jodi is a member of the AICPA and the Illinois CPA Society, and she is the treasurer of the Barrington Junior Women's Club. She received her B.S. in accounting from the University of Iowa.
She enjoys yoga and cooking year-round. In warmer weather, she loves finding time for paddle boarding and golf.
Meet more of the wegg team