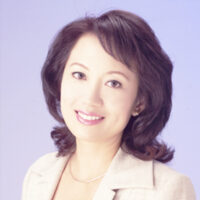 Maya Hu-Chan
wegg Specialist
Specialist focus: Global leadership, cross-cultural management, diversity and inclusion, executive presence and virtual teams
Maya Hu-Chan is a globally recognized speaker, author, consultant, and Master Certified Coach.  She specializes in global leadership, cross-cultural management, diversity and inclusion, virtual teams, and executive presence.
Maya partners with organizations to build leadership capabilities to enable profound growth and change, aligned with business and personal goals.  Maya's ability to significantly advance the leadership effectiveness of executives has led to important and measurable results, not only for the organization, but also for the individual.  Over 70% of her coaching clients were promoted during or soon after the coaching engagement.  She is also a popular keynote speaker and workshop facilitator.
Prior to her consulting career, Maya was an anchor for the China Broadcasting Company in Taiwan, and served as the CEO of a non-profit organization in California.   Maya is the founder and President of Global Leadership Associates since 1992.
Maya has lectured at the Brookings Institution, University of California, San Diego, University of Chicago, University of Southern California, and Tuck School of Business at Dartmouth College.
She is a frequent contributor and interviewee to business publications and media, including Inc.com, BusinessWeek, Harvard Business Online, Bloomberg, OD Practitioner, Leadership Excellence, Thinkers50, American Management Association (AMA), Business Coaching Worldwide, SmartBrief on Leadership, Voice America, Asia Media, The Human Factor Magazine (India), AthenaOnline, Thinkers50, and ATD Management Blog. 
Maya earned her M.A. from University of Pennsylvania and B.A. from National Chengchi University in Taiwan.  She is the certified provider for: MCC (Master Certified Coach) by International Coach Federation, Marshall Goldsmith Stakeholder-Centered Coaching (Master Coach), Myers-Briggs Type Indicator (MBTI), Extended DISC, InsideOut coaching model, GlobeSmart, Cultural Navigator/COI, CDR 3-D Assessment Suite, Center for Creative Leadership 360 leadership assessment, Workplace Big 5, and Coaching Supervision.
She lives in San Diego, California with her husband, 3 children and 2 golden retrievers.  She enjoys yoga, dancing, and traveling.
Meet more of the wegg team