Women Have What It Takes to Start and Expand a Business Globally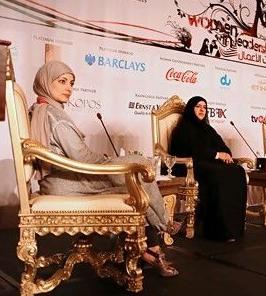 Datin Paduka Seri Rosmah Mansor, the wife of Dato' Seri Najib Tun Razak, the prime minster of Malaysia, spoke at the Women in Leadership Forum in Abu Dhabi last month and presented data on female entrepreneurial activity. One of the questions she addressed:
"How do we transform businesses owned, or run by women, into top international companies and emerge as leaders in their respective industries?."
Experts indicate the importance of networking while others say that obtaining managerial and technical skills along with accessing capital can also help fuel the growth of women-led companies.
Learn more here: Women Out to Bridge Gap – The National
Photo credit here.
Posted by:  Laurel Delaney