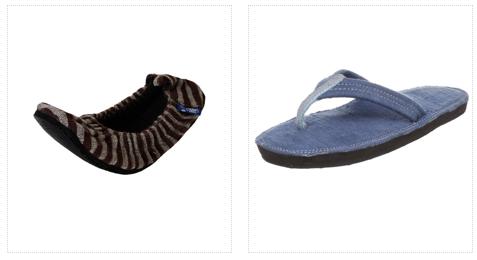 Bethlehem Tilahun Alemu (video clip), 33, launched a shoe company called soleRebels (www.solerebelsfootwear.co) out of Africa.  This is no ordinary tale.
"I kept hearing over and over the phrase 'poverty alleviation,"' said Ms. Tilahun, now a footwear mogul whose company grossed $2 million in sales this past year. "The media, preoccupied with a singular narrative about 'Africa' that missed the story of Africa — part of a larger spectrum of endless entities that have monopolized Africa's image, our brand."

With soleRebels, she said proudly, "We've inverted the whole paradigm."
According to the International Monetary Fund, Africa will have the fastest-growing economy of any continent over the next five years.  Much of this growth will be spurred by women entrepreneurs.  But up until now, it's not been easy for African women.
Read the entire story here.
Illustration credit:  soleRebels (featured footwear)
Posted by:  Laurel Delaney