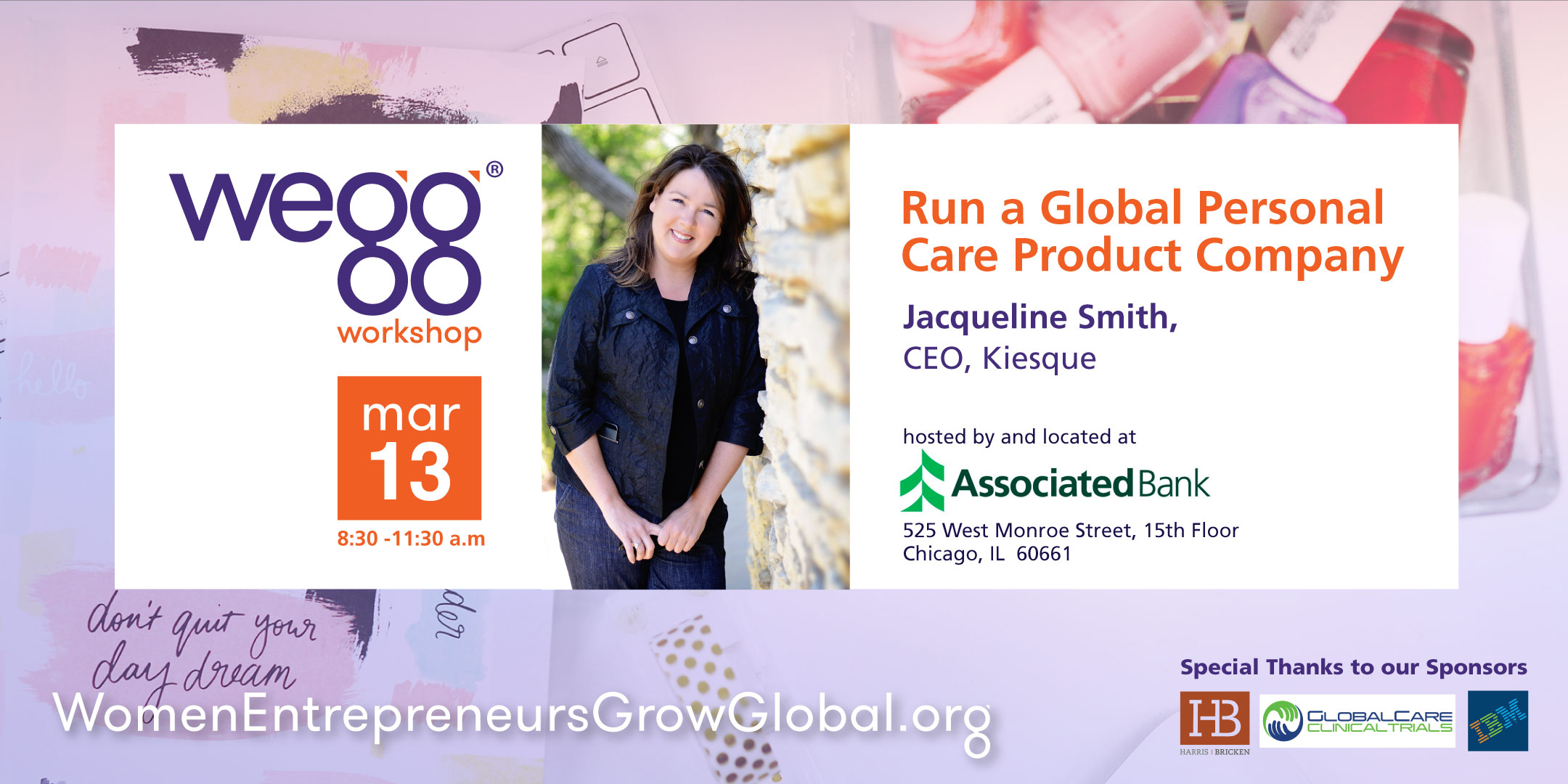 Run a Global Personal Care Product Company Jacqueline Smith, CEO, Kiesque March 13, 2019
Join us for our wegg® workshop on Wednesday, March 13th and hosted by Associated Bank (525 West Monroe Street, 15th Floor) from 8:30 a.m. – 11:30 a.m. Central time.
We will have an intimate round-table discussion with Jacqueline Smith, CEO, Kiesque, who will talk about:
What it takes to start a business
How a business owner grows a business global
What the process is like to obtain a patent on a product
How good media coverage can spur growth
The trials and tribulations to running a global business
Engage in a morning of learning, sharing and understanding what it takes to grow a business global.  Attendees will walk away inspired and armed with the insights they need to take their business global.
Run a Global Personal Care Product Company
8:30 - 9:30 a.m. - Registration / Continental breakfast / Networking
9:30 - 9:45 a.m. - Warm welcomes and introductions
9:45 - 10:45 a.m. - Jacqueline Smith
10:45 - 11:00 a.m. - A conversation with Jacqueline Smith on how she started and runs a global personal care product company
11:00 - 11:30 a.m.
- Thank yous  / Networking
Seating is limited. $40. Students: $20.  Includes a great discussion, program material, coffee and muffins.
About Jacqueline Smith, founder and CEO, Kiesque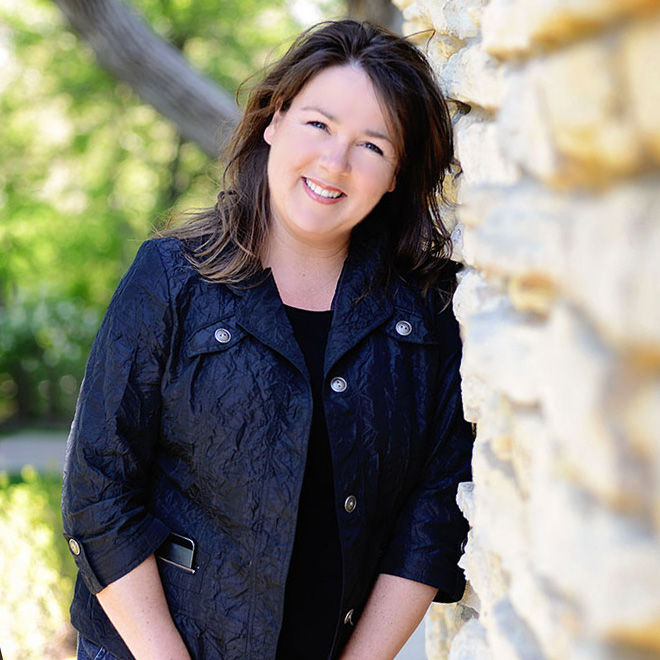 Jacqueline Smith is founder and CEO of the innovative beauty company Kiesque, a startup that bridges the gap between beauty and thoughtful ingenuity. Touting the edgy slogan Beauty with Brains, Kiesque creates products that fit customers' needs before they know them yet remain simple to use and easy to master. Jacqueline's brainchild and Kiesque's flagship product, Liquid Palisade, a mess-no-more self-manicure tool, launched Kiesque from humble beginnings to the international brand it is today. From "kitchen to market," Jacqueline formulated and patented the concept of a polish barrier, created the retail ready product and then orchestrated an organic national media campaign. Featured on national media outlets like NBC's TODAY Show and The Katie Couric Show, Liquid Palisade has gained world wide notoriety appearing in countless print and online magazines such as Allure, InStyle, Cosmopolitan, Real Simple, Better Homes & Garden, Self and Forbes. Liquid Palisade and its sister brand, Edge Perfection, boasts national and international sales in global cosmetic retail giants like Sephora, Ulta, and CVS Pharmacy.
Since its 2010 launch, Kiesque has survived (and thrived) in a crowded industry due to Jacqueline's savvy business courage and passionate product development, marketing, and sales. Self-taught and with only personal investment, Jacqueline has doubled Kiesque sales growth nearly every year since its conception. She has sold her products in over 17 countries, received the coveted Telva award for innovation in beauty, and won first place in the Chicago Regional Growth Corporation Export Pitch competition. Dedicated to hands-on management, careful branding, endless research, diligent networking, and constant navigation of international law and trade regulations, Jacqueline's career as business owner in the beauty space is paying off.
The wegg workshop is designed to give participants an introductory understanding of what is involved in taking a business global.
The workshop is intended for students aspiring to go global, small business owners, entrepreneurs, and attendees at wegg's wegginar™ series a chance to meet in person together to stimulate a discussion around the benefits and challenges to exporting. Our goal with the workshop is to unlock export potential in each person's business.