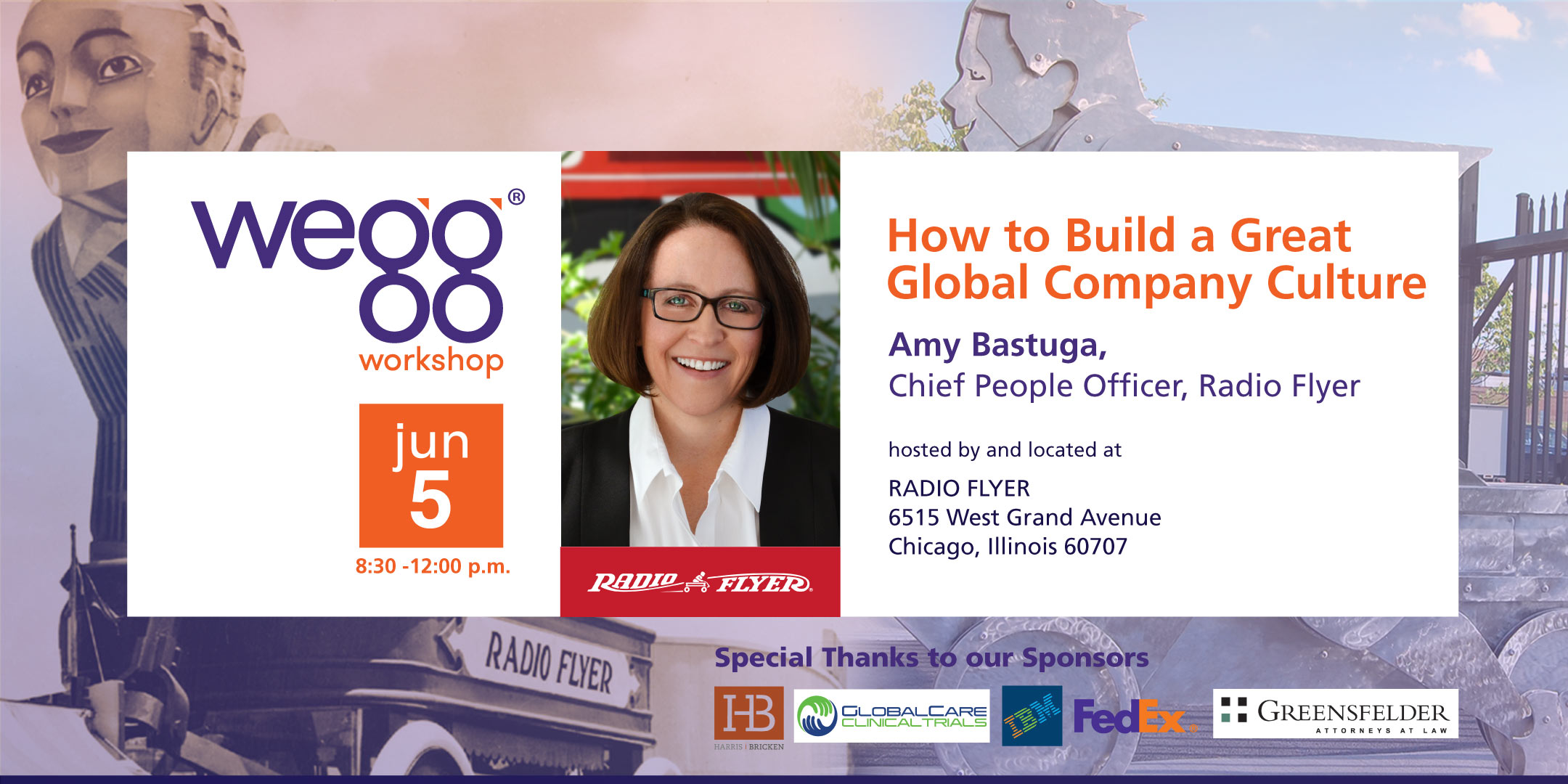 How to Build a Great Global Company Culture Amy Bastuga, Chief People Officer, Radio Flyer June 5, 2019
Join us for our wegg® workshop on Wednesday, June 5th and hosted by Radio Flyer (6515 W. Grand Ave. | Chicago, IL 60707) from 8:30 a.m. – 12:00 p.m. Central time.
Why should you care about company culture?  A company culture that fosters employee happiness means lower turnover and better company performance. Employees are loyal and companies perform better.  Culture sustains company enthusiasm and happiness.
Participants will learn how Radio Flyer:
Leads with purpose & integrates VMV – Vision, Mission, Values globally
Integrates recognition and high accountability to focus on purpose & performance
Implements 5 key people first practices
The entrance to the gated parking lot is off of Natchez Avenue (refer to attached parking map).  Once you pull up to the gate, the receptionist will greet you via the coaster boy kiosk.  Once the gate opens, proceed to the left to park.  If you have any questions, please do not hesitate to contact 773-797-9123.
How to Build a Great Global Company Culture
8:30 - 9:00 a.m. - Registration and Networking
9:00 - 9:30 a.m. - Welcome and Introductions
9:30 - 10:45 a.m. - Keynote Speaker: Amy Bastuga, Chief People Officer
10:45 - 11:00 a.m. - Q&A
11:00 - 11:15 a.m. - Group photo in front of the World's Largest Wagon
11:15 - 11:45 a.m. - Radio Flyer Tour
11:45 - 12:00 p.m. - Close of program and thank yous
Seating is limited. $40. Students: $20.  Includes a great discussion, program material, coffee and muffins.
I cannot attend, but I want to make a donation to wegg®.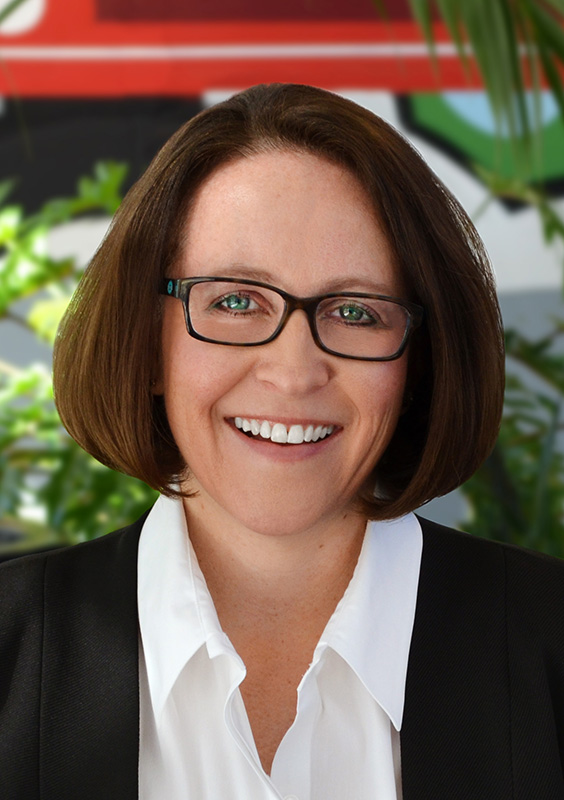 About Amy Bastuga, Chief People Officer, Radio Flyer
Amy Bastuga joined Radio Flyer, home of the iconic little red wagon, tricycles and other ride-on toys, in 2007. As Chief People Officer, she brings her HR expertise to a growing organization whose vision is to create an innovative environment where every employee says "I love my job." She helps lead Radio Flyer to sustain a high performance culture and company that is recognized as a best place to work. With her guidance, Radio Flyer has received numerous workplace awards to date. She leads the development of strategic engagement programs and top notch talent acquisition practices. She creates best in class development experiences through Wagon U, an internal curriculum that provides programs and tools that build the capabilities of all Flyers to help advance their personal and professional growth.
The wegg workshop is designed to give participants an introductory understanding of what is involved in taking a business global.
The workshop is intended for students aspiring to go global, small business owners, entrepreneurs, and attendees at wegg's wegginar™ series a chance to meet in person together to stimulate a discussion around the benefits and challenges to exporting. Our goal with the workshop is to unlock export potential in each person's business.