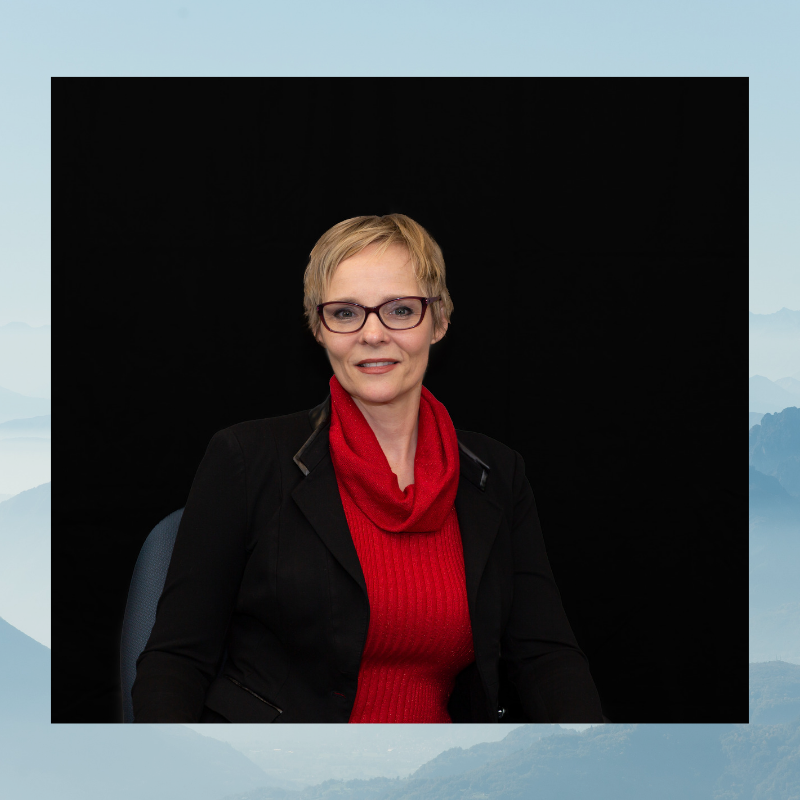 How to Achieve a Successful International Shipment; a Conversation with Lisa Victoria Waller
As you grow your business internationally, there are many moving parts to master to achieve a successful international sale – from pricing products and getting paid to shipping products. I sat down with Vice President Lisa Victoria Waller, CHB, who runs Illinois-based BDG International, Inc., a family-owned logistics company. We talked about how she got involved in the business, what her clients' biggest pain points are, and what's ahead in the transportation industry. Here are edited excerpts.
Laurel Delaney: How did you get involved in the business?
Lisa Victoria Waller: I have been in the industry since the beginning of my career. I was fortunate to have parents in freight forwarding that explained in detail how trade worked. I went to college for International Trade, graduated in 1993, and then I was off to work in trade. I enjoyed the excitement of shipping cargo to and from most points of the world. With that, I pushed to learn as much about compliance as possible to maneuver through the global regulations. Compliance quickly became one of my specialties and I have not stopped there.
LD: What's the biggest pain point for your clients and how do you solve it?
LVW: Change is the biggest pain point. I cannot guarantee anything other than there will be change. With that said, we work hard to stay on top of import and export regulations, international carrier service changes (both air and ocean), domestic trucking changes, and political- and weather-related changes. Change comes from all angles. We have a robust system to keep track of data and our clients' needs. We have a good handle on change and who will be affected. We do our best to notify the clients and inform them of their options.
LD: Tell us about emerging trends in transportation. What's around the corner that we need to pay attention to and what's happening right now that most people are ignoring, but it is super important?
LVW: We recently received a copy of the Ocean Line Directory. It is a private directory produced by an ocean line association. In 1998, that book had 123 ocean lines listed. Today, there are only 23. Since 1998, the carriers have consolidated and changed to the point that they are no longer recognizable, as compared to previous carriers. The positive side is that they are automated and much of the information is electronic, but this can also be a negative. Few knowledgeable customer service employees are left, no advice is to be found. It is all about what is in the system. It is our job to translate the services, the pricing and the requirements to the client.
Currently, fuel efficiency laws are coming into full effect and carriers are raising prices to accommodate the extra high price at the pump. The International Maritime Organization (IMO) Marine Environment Protection Committee created new rules that go into effect on January 1, 2020. This may seem a long way away, but the large ocean lines do not have time to wait until the last minute. They have to upgrade their vessels and shift to the new fuel as soon as possible. It is said that that cost may increase anywhere from $40 to $100 per metric ton, which is lower than expected but still an issue. A container oftentimes will weigh between 10-18 tons, meaning $40 x 10 or 18 at the low end. Time will tell. We are notifying our clients on a per quote basis. We recommend importers and exporters send in a quote request for their shipping lane to make sure their rates are fresh and up to date.
LD: Since you are experienced in shipping goods worldwide, do you ever counsel your customers on what markets they should enter next? Or, maybe I am missing something and you offer a service that addresses this issue. If so, what is it and how do clients benefit from it?
LVW: We often discuss hot new markets on import or export. We are able to provide anecdotal information based on experience, trade reports based on facts, and resources on nearly any country in the world.
A lot of newbie exporters don't understand the concept of Incoterms (International Commercial Terms) – rules and regulations between a buyer and a seller – and how vital these terms are when collecting payment from anyone involved in the supply chain of delivering goods overseas. We educate our customers about Incoterms, who uses it, what it covers, and why it is important.
We have a four-hour class discussing Incoterms alone. Incoterms are created by the International Chamber of Commerce (ICC) and used globally to communicate responsibility for the terms of trade / delivery of goods between a buyer and seller. They are an efficient method of communication on who will pay for which part of moving a shipment from point A to point B. Every ten years, a new rule book is produced with amendments, clarifications, new terms are added, and old terms may be retired. The next amendment will be 2020.
We counsel clients on key changes in Incoterms' most recent iteration that could impact international trade. We might guide an exporter on how to quote a customer, for example, in the UK or the EU, not knowing where Brexit stands.
LD: How can companies easily be kept up to date on tariffs? What's the biggest shift you've seen lately concerning customers wanting to avoid tariffs?
LVW: When you say tariffs in international trade, we are discussing duties assessed on products and assigned a nomenclature that will identify the particular product or product grouping. In the USA, our tariff system has 10 digits, NNNN.NN.NNNN, always in this order. The first six digits are harmonized through the World Customs Organization (WCO). The Harmonized Tariff System of the US (HTSUS) has a major update every five years and minor updates throughout the year. During the last 12 months, for example, we have had to accommodate the many changes to the new Section 301 (Chinese additional tariffs of 25% and 10% on certain products), Section 232 (Aluminum and Steel tariffs 10% and 25% respectively), and the Miscellaneous Tariff Bill. These changes have been implemented by using Chapter 99, which is an option to increase or reduce tariffs.
LD: You are a U.S. Licensed Customs Broker, IATA Certified, DG Certified, IAC Security Coordinator, a Certified Customs Specialist (CCS), and a Certified Export Specialist (CES). Explain all this, why it should matter to your customers, and how they can benefit from your expertise.
LVW: When asking someone in our industry for advice, it is important to know how many years they have been working in the field. Longevity is a benefit because overall knowledge of how the world works grows. By being a Licensed Broker, IATA & DG certified, and IAC, I have studied the theory, regulations, and procedures. The experience teaches me how to do it, what to look out for, and how to plan for the future. The CCS and CES are continuing education programs that keep me updated on all aspects of the industry. Knowledge is the only way we can function in our industry, and the more we have, the more we can provide to our clients.
LD: What else are we missing about you and your company that you would want the world to know?
LVW: BDG International, Inc. is a family owned company since 1983. We are proud to be an American-based company and we service our clients' needs day in and day out, while also looking after their best interests. We are an International Freight Forwarder, International Customs Broker, Truck Broker, FTZ specialist and Trade consultant. Feel free to visit our website, www.bdginternational.com, and sign up for our blog to stay up to date on important issues.
Note to readers:  Be sure to catch our upcoming weggchat™!