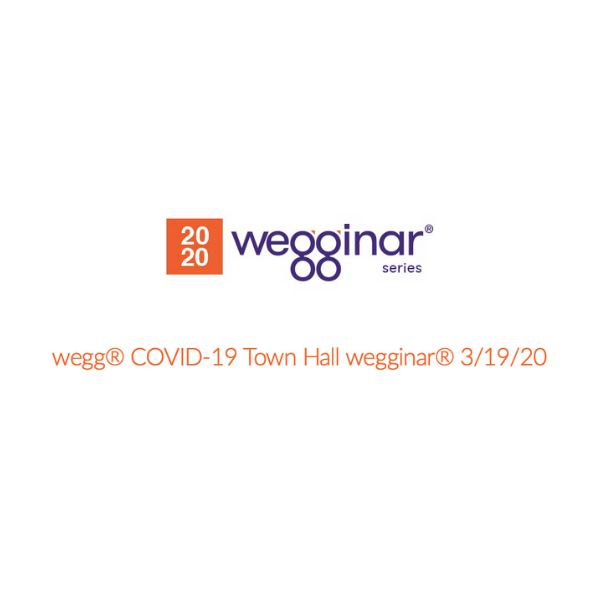 Please Join Us for a wegg® COVID-19 wegginar® Town Hall 3/19
Please JOIN us on a wegg® COVID-19 wegginar® Town Hall gathering Thursday, March 19th at 11AM CT where we will discuss the uncertainties we face right now, and share creative ways to move forward.
I [Laurel Delaney, President of wegg®] will moderate the discussion and will be joined by:
Laura Fairman
Andy Molinsky
Monica Toporkiewicz,
Jodi Grant
Chantal Meier
Jill Kushner Bishop, PhD
Elizabeth (Ela) Baio
Angie Kappel, CTP
Molly Bañuelos
Haley Pitonyak Milan
Marina Rutter
Anna Zgadzaj
Lori Novak
Pam Johnson
Mercedes Weishalla
Catherine Koch and many others …
This discussion is open to everyone but you must register (free of charge) to participate: https://register.gotowebinar.com/register/1023370853160205069.
Connect soon.