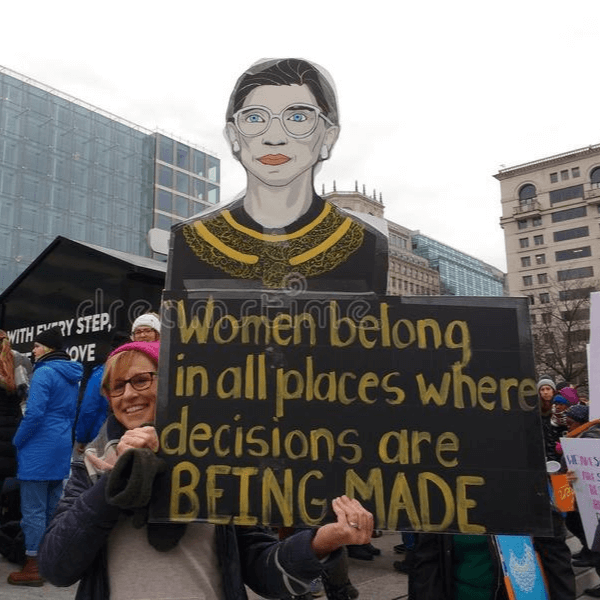 wegg® Honors the Legacy of RBG
"Women belong in all places where decisions are being made."
-Justice Ruth Bader Ginsburg 
On Friday, September 18th, Supreme Court Justice Ruth Bader Ginsburg passed away at her home in Washington, D.C., at the age of 87. Justice Ginsburg was a champion of women's rights for her entire career, as a law professor, a lawyer, and as the second woman justice on the highest court in the land. She was one of only nine women at Harvard Law School in 1956 and went on to serve as a Supreme Court Justice for 27 years.
Barbara McQuade of USA Today writes of Ginsburg's architecture of the 1970s women's rights movement,
"…Ginsburg argued six cases before the court on which she would one day sit, winning five. While serving as director of the Women's Rights Project of the American Civil Liberties Union, Ginsburg developed a novel legal strategy in gender discrimination cases, finding male plaintiffs to challenge laws that discriminated "on the basis of sex," a phrase that would later become the title of a biopic about her life."
As an organization that advocates for and inspires women in business across the globe, wegg® is committed to continuing the work that Justice Ginsburg trailblazed. We will honor her legacy today and every day. Thank you, RBG, for your commitment to the lives and careers of women and girls everywhere.
"Women's rights are an essential part of the overall human rights agenda, trained on the equal dignity and ability to live in freedom all people should enjoy."
-Justice Ruth Bader Ginsburg