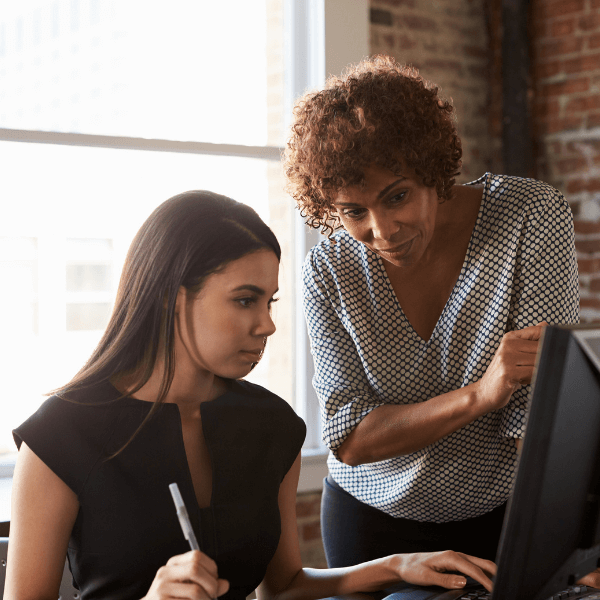 Mentorship is Key for Women Entrepreneurs
"When women support each other, incredible things happen."
-Anonymous
Among the global women entrepreneur community, a mentorship is an invaluable tool. Learning from a mentor that has gone where you want to go is frontline knowledge, unlike any other resource. Paying it forward by serving as a mentor is not only an empowering way to give back but also shows you how far you have come.
In a recent Forbes article all about the importance of mentoring, Stephanie Burns writes, "71% of Fortune 500 companies have long-standing mentoring programs, and 97% of those with a mentor say they find them to be valuable. With only 37% of current professionals having a mentor, however, there's a disconnect between the value and usage in the modern world." Taking initiative and reaching out to a woman whose career you admire could be the first step in a valuable long-term mentor relationship.
"Mentorship programs…foster a sense of community for female entrepreneurs who can feel isolated when starting their own businesses. Mentees may not be able to articulate their concerns or questions at first, but through mentorship, they can find a real partnership and gain a greater understanding of the business," Stephanie Vozza of Mastercard explains in an article entitled, "A Rising Tide: How Female Mentorship Helps Entrepreneurs."
Engaging in a mentor relationship helps level the playing field of global entrepreneurship over time. Helping one woman open a door could keep that door open for many women after her. As Vozza goes on to write, "Women open businesses more often than men and contribute more than $3 trillion to today's U.S. economy. However, just 2 percent of venture funding goes to women, Fortune reports. By helping women avoid common mistakes and strengthen their companies, you make the landscape stronger for all women."
wegg® is founded on the principle of women mentoring each other because when one woman succeeds, we all succeed. To learn more about our mentorship opportunities, join us every Tuesday at 4 pm CST for our wegg Virtual Café or sign up for a 1:1 mentoring session with wegg President Laurel Delaney.