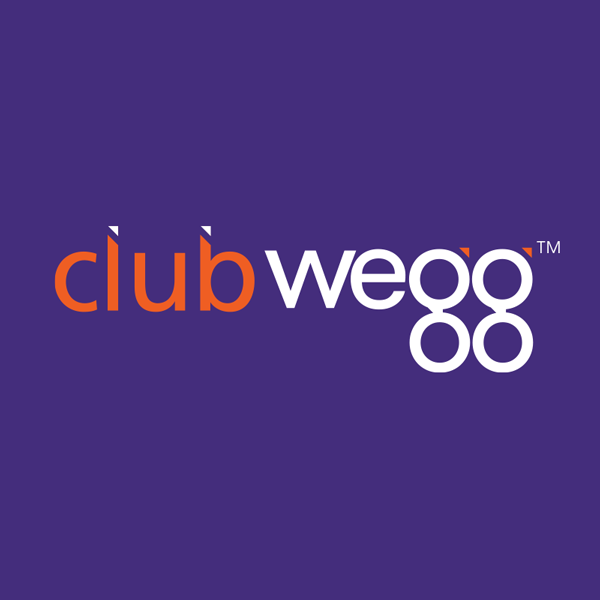 WOMEN ENTREPRENEURS GROW GLOBAL® LAUNCHES CLUB WEGG™ COHORT 1 TO HELP WOMEN BUSINESS OWNERS TAKE ON THE WORLD
FOR IMMEDIATE RELEASE
Media Contact:  Laurel Delaney, ldelaney@womenentrepreneursgrowglobal.org, 773-576-6403

WOMEN ENTREPRENEURS GROW GLOBAL® LAUNCHES CLUB WEGG™ COHORT 1 TO HELP WOMEN BUSINESS OWNERS TAKE ON THE WORLD

Chicago – March 8, 2022:  Women Entrepreneurs Grow Global® (wegg®) announced today the launch of Club wegg™ Cohort 1, a professionally-facilitated online community for women small business owners. The group met for the first time March 7.
Club wegg Cohort 1 is an invitation-only virtual platform where women entrepreneurs whose enterprises have a minimum annual revenue base of $500,000 can explore the potential of global expansion. Each month, they will gather in a mutually-supportive environment under the guidance of a professional facilitator to investigate strategies, gather perspectives, discuss current issues affecting global business, and gain inspiration from one another. The monthly discussions will frequently feature expert guests, and provide members with a roadmap for selling products and services in the global marketplace.
"wegg is excited to launch this one-of-a-kind program for women business owners who aspire to reach new heights through global expansion," said Laurel Delaney, president and founder of wegg, and the facilitator of Club wegg Cohort 1. "Women hold up half the sky, start businesses at a rapid pace, create jobs, and are the real engine behind our global economy. wegg wants to empower and inspire them to do more."
The following women business owners comprise Cohort 1:
Debra Dudley, Oscarware, Inc. (Kentucky)
Susanne Evens, AAA Translation (Missouri)
Coni Lefferts, Creative Packaging Solutions (New Jersey)
Cherry Miyake, China Electronics (California)
Anika Janelle Pettiford, Janelle Beauty (Virginia)
Candice Tal, Infortal Worldwide (California)
Kiani Wong, Kaka'ako Kasuals (Hawaii)
According to the 2020/2021 Global Entrepreneurship Monitor (GEM) Women's Entrepreneurship Report, an estimated 274 million women worldwide are involved in business startups and an additional 139 million women are owners/managers of established businesses. WBENC data has identified more than 13 million female entrepreneurs operating in the U.S. alone.
Despite these figures, only 12 percent of businesses that export are owned by women, according to the Office of the United States Trade Representative, Executive Office of the President. This is despite a finding by the White House Council on Women and Girls that women-owned firms that export not only earn more, but also employ more people and are, on average, more productive than women-owned firms that do not.
"I was honored to be invited to participate in Club wegg Cohort 1," Coni Lefferts, Founder and President, Creative Packaging Solutions, said. "The opportunity will allow me to learn from my peers on how to expand my sourcing capacity from a concentration in China to other developing countries and compete more effectively in our ever-changing global marketplace."
"Going global is a challenge in and of itself but with the help of peers, the experience can be made so much easier," said Cherry Miyake, CEO, China Electronics. "I look forward to being a part of this safe space to discuss the challenges and successes to taking a business global."
"I'm thrilled that Women Entrepreneurs Grow Global has launched a cohort specific to women business owners who aspire to scale their businesses by going global," added Candice Tal, CEO and President of Infortal Worldwide. "I am delighted to be a part of this initiative because it allows me and my peers a chance to share, learn from each other, and get answers to pressing issues concerning global growth."
Small businesses interested in participating in Cohort 2 can email Laurel Delaney at ldelaney@womenentrepreneursgrowglobal.org for more information.
###
 
Contact
Women Entrepreneurs Grow Global
6807 N. Lakewood, Suite LL
Chicago, Illinois 60626 U.S.A.
About Women Entrepreneurs Grow Global® (wegg®)
wegg's mission is to educate, inspire and nurture women business owners and entrepreneurs worldwide on how to go global so they can run healthier businesses and create a new future for themselves, their families and their community. Our vision is a world where every woman business owner has the opportunity and ability to take their business global wherever they may be located. For more information, please visit https://womenentrepreneursgrowglobal.org/
About Club wegg™ and Cohort 1
Club wegg™ is an online environment for women business owners, entrepreneurs, and leaders in their industry who have an unshakeable commitment to grow their businesses and the fortitude to take the risks necessary to make a mark in the world. Cohort 1, a special invitation-only feature of Club wegg, is a platform for women entrepreneurs and business owners to learn how to make the leap from local to global by sharing experiences, swapping resources, and asking questions. wegg will convene Cohort 2 and additional Cohorts in the near future.