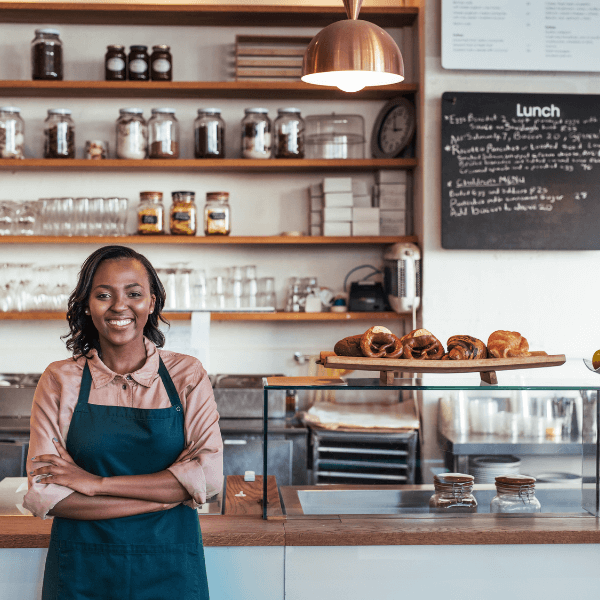 Key Findings from the State of Women's Entrepreneurship 2022 Report
"I am not afraid of storms for I am learning how to sail my ship."

– Louisa May Alcott
When faced with the extraordinary trials and obstacles the COVID-19 pandemic has wrought on businesses across the world, women entrepreneurs have been able to bounce back and remain consistent despite the unending challenges. The endurance and adaptability of women in business have never wavered in the midst of impossible circumstances, though women-owned enterprises face tribulations like all other businesses.
The Women Entrepreneurship Knowledge Hub (WEKH) recently released its 2022 report on The State of Women's Entrepreneurship. According to an article from Wealth Professional entitled, "Report highlights women entrepreneurs' resilience amid adversity," WEKH is, "led by Ryerson University's Diversity Institute. [This] hub is one of the pillars of the Women Entrepreneurship Strategy, a [new] $6-billion program to advance women's economic empowerment."
Several takeaways from the 2022 report include,
In all small and medium companies (SMEs), the number of majority women-owned businesses (over 50% of a business's ownership) has consistently increased, reaching 16.8% in 2020.
…The number of self-employed women in Canada peaked at 1,065,200 in 2019, accounting for 37.2% of all self-employed people, before declining to 982,600 in 2021, representing 36.8% of all self-employed people.
Since 2019, the number of new start-ups in Canada with a valuation of more than $1 billion (unicorns) with female founders has nearly doubled, and the exporting gap between [men] and women entrepreneurs has almost closed.
The Wealth Professional analysis further highlights the strides women in business in Canada have taken, while also noting the distance that lies ahead of them,
"Wendy Cukier, founder of Ryerson's Diversity Institute, academic research lead of WEKH, and the report's author, made several recommendations in the report to help women entrepreneurs and the ecosystem that supports them, including continuing to collect granular, disaggregated, and intersectional data on women self-employed and majority owners of SMEs across industries."
Cukier explains, "When we develop policies and programs we must apply a gender and diversity lens. Most of our entrepreneurial financing and support systems were designed by men for men."
As a 501(c)(3) nonprofit dedicated to furthering the expansion of women-owned businesses across the world, here at wegg® we help bring about entrepreneurial support systems designed by women for women.