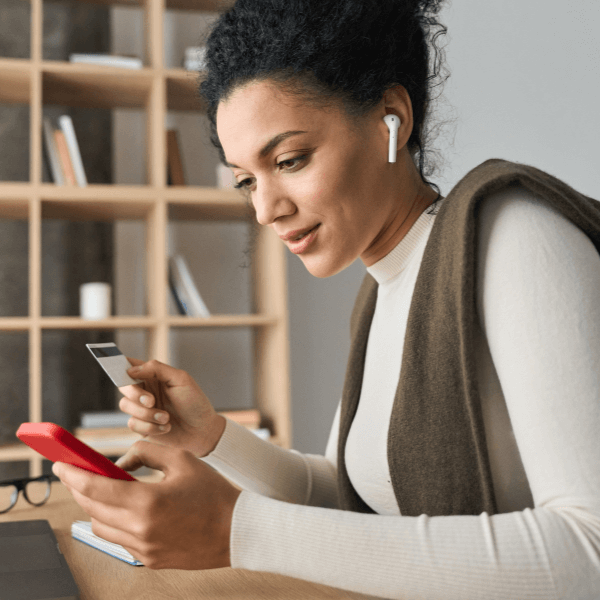 The Mobile Commerce Industry is Paramount for Retail Entrepreneurs
"As consumer behavior continues to evolve and the retail landscape changes, retailers that embrace and implement these changes early on will be better positioned for success now and in the future."
-Jia Wertz,"3 Mobile Commerce Trends That Are Dominating 2022"
Our society has become structured around the widespread use of smartphones more and more each year. From scanning a QR Code to view the menu at a restaurant,  to paying for parking, or telling a retail store you are "here" to pick up your order via an app, mobile commerce has become a daily practice in millions of peoples' lives.
Jia Wertz writes for Forbes that in 2022 alone, "mobile commerce sales in the U.S. are slated to exceed $432 billion. As a result, there is a massive market to capture for retailers by embracing trends that are driving sales. More so, retailers that want to maintain a competitive edge will need to embrace the shift to mobile commerce to meet consumers where they are at."
Adapting to the customs of the digital age and remaining flexible when presented with the learning curves of modern technology is essential for retailers in the year 2022. Women entrepreneurs have an invaluable opportunity to hop on the mobile commerce bandwagon. Not only will seizing this new economic platform return numbers but when a business can be accessed from a mobile phone, it can be accessed from anywhere. Mobile commerce and going global go hand in hand.
Wertz writes about the key facets of mobile commerce, with the first being using mobile applications for consumers to make purchases.
"More than 72% of e-commerce sales happen on a mobile device, with 85% of consumers favoring mobile apps over mobile websites. According to Tapcart, a leading mobile commerce platform…the main component driving the popularity of shopping via mobile apps is the speed at which these apps perform. Mobile apps operate six times faster than mobile websites and offer an immersive and frictionless experience that increases conversion rates, generates higher cart totals, and decreases abandoned carts."
Another critical component of the mobile commerce sector is the function of social media in consumerism.
"In 2021, the number of buyers utilizing social commerce in the U.S. surpassed 90 million…With the average internet user spending nearly 2.5 hours on social media per day, retailers have an opportunity to catch the attention of consumers and capitalize on that attention with a one-click checkout process right in the app. This social commerce trend is taking advantage of the outlets already sewn into the daily lives of internet users."
Women entrepreneurs can set themselves up for success by bolstering their e-commerce platforms to be calibrated to mobile browsers and mobile applications. In the rapidly growing digital age, it is crucial to stay on-trend.