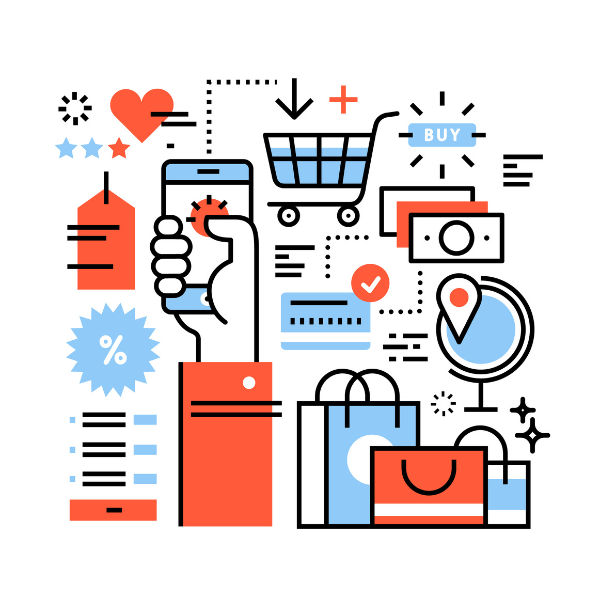 Ecommerce Marketing is More Accessible Than Ever Before
"Communications is at the heart of eCommerce and community."
-Meg Whitman, Former President and CEO of Hewlett-Packard
For many consumers, eCommerce is a part of our daily lives, from ordering a household item through Amazon to purchasing a gift from a small business on Etsy. Marketing and eCommerce have become one and the same over the past few years, since selling goods via a digital platform is now more popular and attainable than ever before.
In the article, "The Rise of the Ecommerce Marketer," from PraticalEcommerce,  Armando Roggio highlights how eCommerce has evolved into a mainstream practice across the global economy at large. This is an exciting time for organizations such as wegg® because the more accessible eCommerce and digital marketing are, the more women entrepreneurs there are that can go global.
Roggio writes of the shift from eCommerce being an esteemed goal to common practice by way of new-age platforms executing much of the technical heavy lifting so that entrepreneurs do not have to be as tech-savvy as they once did.
He explains, "In the early days, eCommerce management included skilled developers and technophiles, according to Rick Wilson, CEO of Miva, an eCommerce platform. Today, software engineers and developers are in the tactical and technical trenches, if they even exist within the eCommerce organization. Marketers have taken center stage in many, if not most, eCommerce organizations. 'We have fully entered the age of the non-technical online merchant' [according to Wilson]."
Systems like Miva and Shopify,
"have leveled the tech playing field, making it relatively easy for businesses to launch and operate. What's more, hundreds of apps and tools require no code to integrate just about every software solution one could imagine. Want to connect an ecommerce shop to Amazon? There is an app for that. Need an order management system? No problem….It is no longer about how to operate online. It is about how to market online."
The better an entrepreneur can market their business online, the wider their consumer base will be. With more resources available than ever before, going global is possible for more women entrepreneurs than ever before, and we are here to help them along the way.