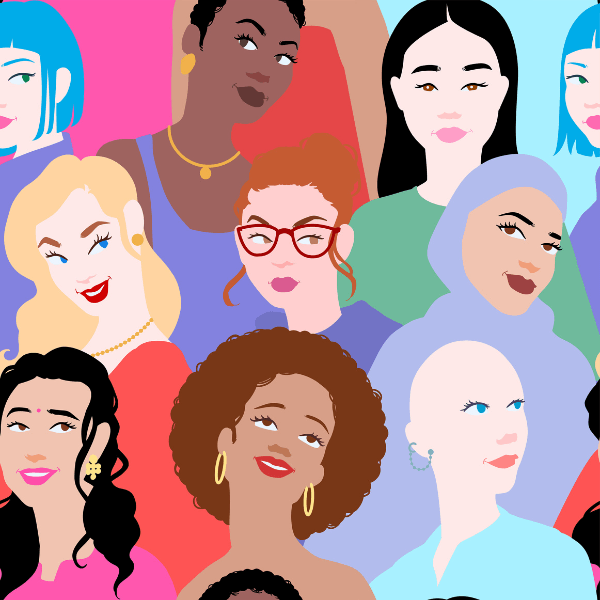 Happy International Women's Day from wegg®
Posted by

Date

March 6, 2023
"The most common way people give up their power is by thinking they don't have any."
-Alice Walker
March marks the beginning of Women's History Month, and this Wednesday, March 8th, 2023 is International Women's Day. Both of these annual periods of recognition commemorate the significant influence and impact that women have had on our global society and honor the strides that women and girls will take as the future unfolds.
Each year the United Nations and UN Women celebrate International Women's Day under a specific theme. This year it is, "DigitALL: Innovation and technology for gender equality." Some of the statistics that they highlight to emphasize the importance of this mission include,
Women make up only 22 percent of artificial intelligence workers globally.
A global analysis of 133 AI systems across industries found that 44.2 percent demonstrate gender bias.
A survey of women journalists from 125 countries found that 73 percent had suffered online violence in the course of their work.
These findings, while sad and discouraging to read, are unfortunately not surprising, and they exemplify why Women's History Month and International Women's Day are still ever-relevant. Learn more about UN Women's mission of creating an equitable digital future here.
In honor of International Women's Day 2023, The U.S. Census Bureau released a collection of data that focuses on comparing the state of economic affairs as they pertain to men and women.
Throughout Women's History Month, wegg® as an organization is called to reflect on our vision of, "a world where every woman business owner has the opportunity and ability to take their business global wherever they may be located." We are firm in our goal as we look ahead to the idyllic future we are working towards. To explore the various ways to support us in our efforts, click here.
"If they don't give you a seat at the table, bring a folding chair."
-Shirley Chisholm