Global Social Media Mix: How to Stay In Touch with Key Influencers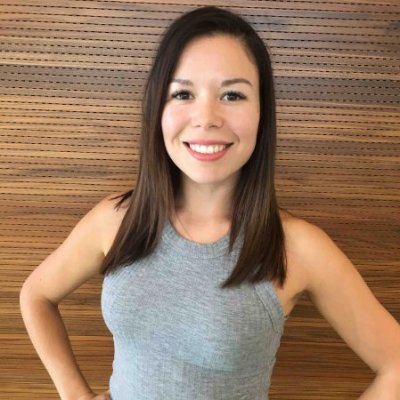 In case you missed our 2/1 WEGG webinar, "5 Basic Elements of a Global Social Media Plan," you can still register and listen to it here. A big thank you to Melisa Hinojosa (pictured), IBM Digital Marketing and Commerce Specialist for sharing her expertise with us.  Read her follow up blog post on Pulse where she talks about some of the points she made during her webinar.
For those who attended the webinar, Melisa was asked a ton of questions but couldn't answer them all due to time constraints. She was kind enough to follow up on everything — from how to use Bit.ly to how to target ad/resources using paid social media.
How and when to use Bit.ly
•  Using Bit.ly
How to target ads/resources using paid social media
How to effectively start using Hashtags
You can do some "soft" social listening to get to know what keywords your audience is using.  Check out conversations of influencers that are in your focus area, and pay attention to what kind of words they are using.  Start testing hashtags and see what takes off.
What you mainly want to focus on for hashtags is number of mentions of your hashtag during a period of time. You want to make sure mentions are increasing over time to really know if it is "trending."
Some tools that help with hashtag tracking analytics are Buzzsumo, and Hashtagify.me.
This information should give you a good idea of how to develop a global social media mix that enables you to reach key influencers around the world.
We trust this addresses all the questions that had been asked during our webinar. If there is anything we missed, please email Laurel at ldelaney@womenentrepreneursGROWglobal.org.
Thanks for your interest and engagement in WEGG.  Check out our next WEGG webinar below.  See you there!
__________________________________________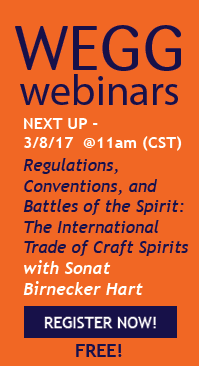 Note: Don't miss our next WEGG webinar 3/8/17 on "Regulations, Conventions, and Battles of the Spirit: The International Trade of Craft Spirits," and presented by Dr. Sonat Birnecker Hart, President and Co-founder of KOVAL Distillery. Register here:
https://attendee.gotowebinar.com/register/1699936616236520962.
Event is no charge but you must register in advance to attend.
__________________________________________