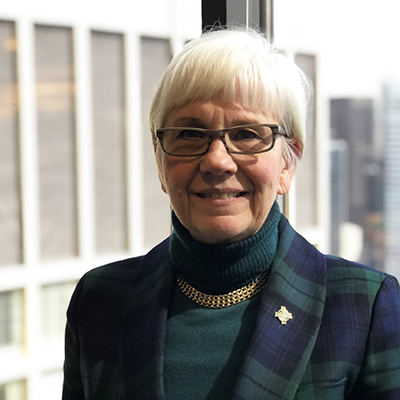 Meet wegg® Treasurer and Founding Board Member, Nancy Stachnik
Posted by

Categories

Contributors, Enlighten Me!, Featured, Innovation, Inspiration, Interviews, Leadership, Mentoring (Peer to peer), Networking, Social Media and Network, WEGG news, WEGG supporter

Date

February 18, 2019
"Wegg® makes amazing educational opportunities available to women!  Where else would a person find access to so many experts?  I truly believe women business owners who avail themselves of wegginars®, weggchats® and wegg® workshops, will find a path to taking their businesses global." 
-Nancy Stachnik, wegg® Treasurer and Founding Board Member
Meet Nancy Stachnik, a founding board member and treasurer of wegg®! Our Communications Intern, Lucy Brooks, interviewed Nancy on her background and roles for the organization. Check out our feature on Nancy, to learn more about her incredible contributions to the success of wegg®.
Lucy Brooks: What are your positions at wegg®, and how long have you worked for the organization?
Nancy Stachnik: I was one of the founding board members for wegg®, and accepted the post of treasurer for the organization.  In my capacity as treasurer, I pay the bills, keep track of our donations and expenses, prepare an annual budget and deliver an "actual to budget" statement monthly. 
LB: What has your professional background been like, and how did you end up working for wegg®?
NS: I was a community banker in Chicagoland for 45 years, worked for several financial institutions, and retired from MB Financial Bank in 2014.  I started working full-time at twenty years of age. I worked my way through college and graduate school, by attending school on weekends. I earned an MBA from Lake Forest Graduate School of Management, which is where I met Laurel Delaney, President of wegg®.  Laurel and I have been friends for many years, and have been very supportive of each others' professional endeavors.
I held a great variety of both line and management positions in banking over the years, and really enjoyed working with both colleagues and customers.  While working as a banker, I found many opportunities to serve as a volunteer for area not-for-profits, and learned I had an affinity for this work. I especially enjoy working with educational institutions, and currently serve as Corporate Board Chair of Resurrection College Prep High School, a Chicago all-girls school (and my own alma mater!). I am a past president and current board member of the Mundelein College Alumnae Association.  Mundelein College was one of the largest womens' colleges in the midwest.  Mundelein merged with Loyola University Chicago in 1992, and I now serve on Loyola's National Alumni Advisory Board, representing Mundelein grads.  I also enjoy working with the Gannon Center for Women and Leadership, which is the Mundelein legacy group within Loyola, and which provides scholarships to some absolutely incredible young women.

LB: What part of wegg®'s mission, "To educate women business owners and entrepreneurs worldwide on how to go global so they can run healthier businesses and create a new future for themselves, their families and their communities," resonates with you, and how does your work connect with or support this mission?
NS: As a woman who attended a girls' high school and a womens' college, and who mentored many young professional women over the years, making  opportunities for professional success available to women is very important to me!  As a community banker, I saw how important it was to support local small and medium business enterprises and help them grow.  Wegg® makes amazing educational opportunities available to women!  Where else would a person find access to so many experts? I truly believe women business owners who avail themselves of wegginars®, weggchats® and wegg® workshops, will find a path to taking their businesses global.
LB: What moves, projects, or strides do you hope wegg® takes in the coming year? Do you have a personal goal in terms of your work here?
NS: I am looking forward to wegg®'s on-the-ground workshops, and am happy we are able to increase the number of in-person workshop opportunities this year. One of my personal goals for wegg® is to see our organization grow in membership, and attract the support of additional top-notch sponsors.
LB: What has been your most meaningful project to take on, event you have been apart of, or moment you have had during your time here?
NS: I have a background in marketing, advertising and branding, and I very much enjoyed working on the new wegg® logo launched in 2018.  We worked with an amazing designer who provided wegg® with a unique look, and it was great to work with wegg® board member Laura Fairman on this project.  
LB: Anything else you would like wegg® supporters to know?
NS: I love being retired and finally getting to direct my full time to the organizations and opportunities that interest me!  I have many hobbies I can now indulge.  My financial experience and expertise proves helpful to the groups I work with – like wegg® – and I'm happy to be able to meaningfully contribute!
Nancy is a vital member of the wegg® team, and we are honored to shine light on everything she brings to our table. We look forward to our continued partnership and friendship with Nancy in the coming years. 
If you would like to become a member of the wegg® community, and attend one of our workshops that Nancy mentioned, we have one coming up with Jacqueline Smith, CEO of Kiesque. Join us on March 13th!