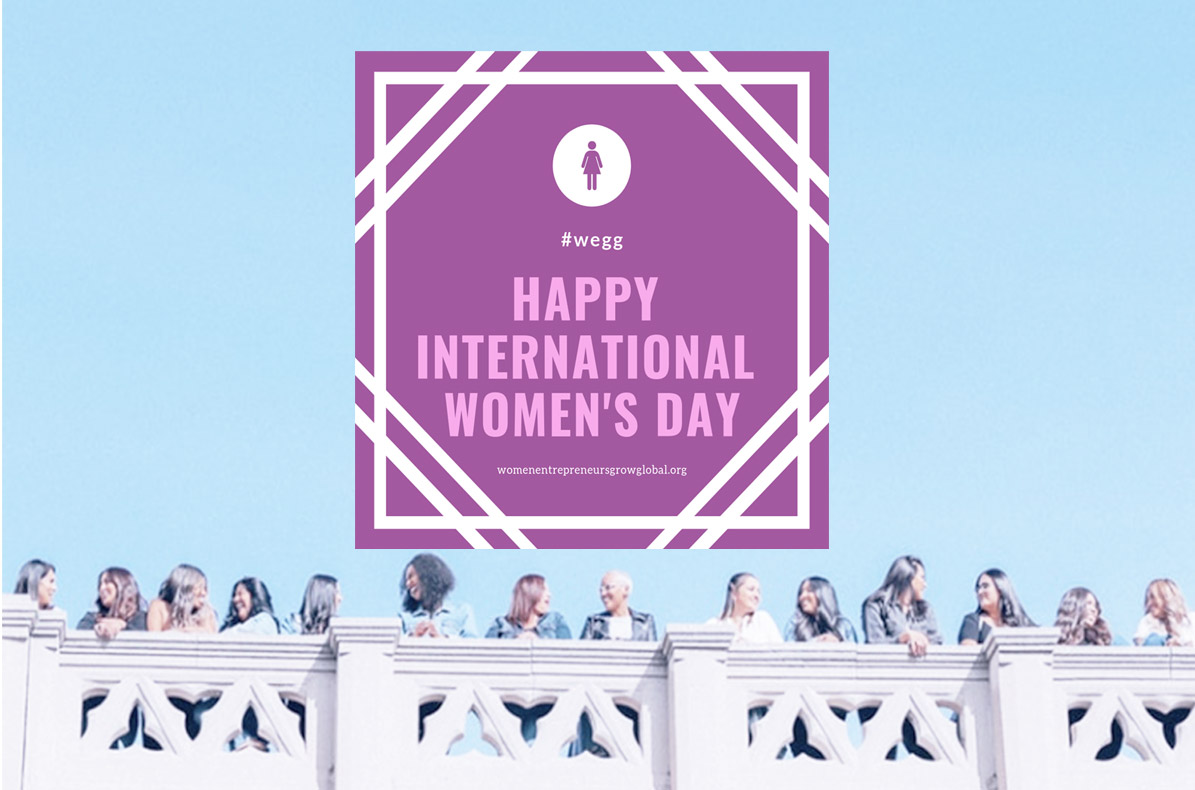 Happy International Women's Day from wegg®!
Posted by

Categories

Cross border compliance, Culture, Enlighten Me!, Environmental, Equality, Event, Featured, Foreign office setup, Gender challenges, Global news, global women entrepreneurs, Innovation, Inspiration, Leadership, Mentoring (Peer to peer), Networking, Poverty (tackling it), Social Entrepreneurship, Social Media and Network, Technology, Web globalization, WEGG news, WEGG supporter, Working abroad

Date

March 8, 2019
Happy International Women's Day from wegg®!
The theme for International Women's Day 2019 is "Think equal, build smart, innovate for change." All of these ideas are principles that wegg® has aimed to instill in the lives of women entrepreneurs year round, since 2008.
For International Women's Day 2019, article by UN Women invites readers,
"Join us as we celebrate a future in which innovation and technology create unprecedented opportunities for women and girls to play an active role in building more inclusive systems, efficient services and sustainable infrastructure to accelerate the achievement of the sustainable development goals and gender equality. "
One way to achieve a "a Planet 50-50 by 2030," as the UN describes a world where men and women have equal rights and opportunities, is to support women business owners in their process to go global. Some of the ways in which wegg® works towards this mission everyday are through our free and educational monthly wegginars® that are accessible to women anywhere in the world.
Whether you are an emerging female entrepreneur seeking help on acheiving your business goals, or an ally looking to empower the women owned-businesses in your life, we are happy you have found wegg®. Please join us as we work towards our mission to, "educate, inspire and nurture women business owners and entrepreneurs worldwide on how to go global so they can run healthier businesses and create a new future for themselves, their families and their community."
To every woman in the world, wegg® celebrates you today.
Tag:dayofthewoman, international women, International Women's Day, Woman's Day, women, women around the world, women business owners, women entrepreneurs, women entrepreneurs grow global, women entrepreneurship, women in business, women in global business, women rule the world, women-owned businesses, women's empowerment, women's issues, women's rights, womensday2019