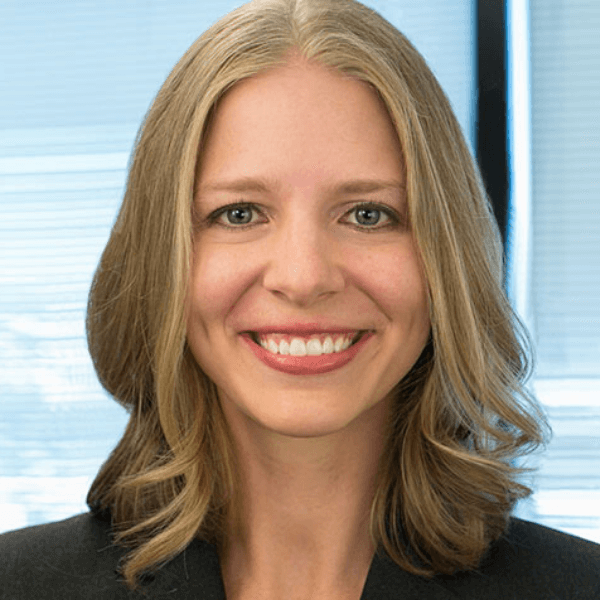 Interview with wegg® Board Member Ela Baio
Meet wegg® board member Ela Baio!  Since 2018 Ela has been a valuable member of the wegg team, contributing her legal knowledge as a partner at Nixon Peabody and her passion for mentoring entrepreneurs. Communications Intern, Lucy Brooks, interviewed Ela to learn more about her career and commitment to the wegg community.
Lucy Brooks: Please describe your position at wegg as a board member, and how you got involved.
Ela Baio: I was first introduced to wegg in early 2017 by my then-colleague (and now fellow board member) Susan Meyer.  Susan, who had been involved with wegg for several years, told me a little about wegg, its people, and its mission.  She asked if I would assist with some legal matters for wegg, mostly in the trademark space, and I was eager to jump on board. 
LB: What made you want to be on the board of wegg, and why have you continued?
EB: In helping navigate wegg through legal matters, I got a better sense for wegg's purpose and tireless drive to provide valuable resources and support to women entrepreneurs to empower them to take the next step for their businesses – to expand into a global market.  The board members [have] a wonderful mix of backgrounds, expertise, and viewpoints, and each brings so much value to the team.  The devotion and dedication of my fellow board members and our President, Laurel Delaney, is infectious and inspirational, and every board meeting and event brings a renewed sense of invigoration for wegg's mission.
LB: What has your professional background been like? What other positions and careers have you had/have?
EB: I have been fortunate to work with the same core group of people since I began my legal career.  I've also had the privilege of counseling clients in both patent and trademark matters, including general counseling, clearance/freedom to operate, prosecution, and enforcement.  I've had so many interesting and unique experiences throughout my career, not the least of which has been managing trademark and patent portfolios for companies running the gamut in both size and technologies – including healthcare devices and software, nanocellulose, can-forming machinery, blockchain and cryptocurrency, cosmetics, consumer products, and social media influencers.  I've also had the unique experiences of traveling to the Netherlands to defend a European patent opposition, serving as an instructor/mentor for young entrepreneurs at the European Innovation Academy, and being our office pro bono committee representative.  In my previous life, I interned at Argonne National Labs assisting with research relating to environmental chemistry and biogeochemistry, worked in retail, and was a hostess at a local restaurant.
LB: In your career, what has been your most meaningful project or experience to work?
EB: This is a tough one, since I have been fortunate to have worked on a number of projects that really stand out in one way or another.  One of these though is my involvement as a mentor/instructor at the European Innovation Academy (EIA) for the past three years and running (although this year's program was unfortunately cancelled due to the COVID-19 pandemic).  I participated in the Turin, Italy program in 2017 and 2019, and the Cascais, Portugal in 2018.  EIA is a 3-week summer entrepreneurship program where students from over 75 countries learns the ins and outs of starting a business – everything from designing, launching, and marketing a product, to protecting the IP in the product, to pitching the product for funding.  It is so inspirational to see the visions of the participants materialize into something concrete through so much hard work and dedication.  Many of the teams continue beyond EIA, and we have continued our relationships with several of them to file patent and trademark applications and provide general counseling.  It has been amazing to watch these teams start from ground zero and eventually have actual funded companies.
LB: What part of wegg's mission, "To educate women business owners and entrepreneurs worldwide on how to go global so they can run healthier businesses and create a new future for themselves, their families and their communities," resonates with you, and how does your work connect with or support this mission?
EB: To me, wegg's mission is a unitary one that is difficult to break into pieces.  There's a cause and effect relationship between the parts of wegg's mission such that they cannot be separated from one another.  However, the education piece speaks to me because educating women business owners is crucial, not only to point them in the right direction with respect to growing internationally, but also to help them overcome that "fear of the unknown" that often paralyzes people from taking next steps and leaves them stuck in the status quo.  If we can provide these women with information, resources, and success stories from other women (e.g., via wegginars and workshops) who have successfully taken those next steps, the other part of wegg's mission – "creating a new future for themselves, their families, and their communities" (which is really the ultimate goal) – will naturally follow.
LB: What moves, projects, or strides do you hope wegg takes in the coming year?
EB: wegg has some exciting initiatives in the works, and we are hopeful that they can come into fruition in the next year, despite the recent turn of events.  One of our main goals is to expand our outreach.  I think wegg is well-suited to do so, especially in view of its wegginars, weggchats, and now the wegg Virtual Café.  To know this organization and the people involved is to love it, so a single "touch" has the real prospect of leading to many through word-of-mouth promotion.  wegg has so many valuable resources, and I'd love to see those resources be disseminated as broadly as possible this year.
LB:What is the best advice you have ever received?
EB: It's not advice that I personally received, but I love the Henry Ford quote, "Whether you think you can or you think you can't, you're right."  If you do not believe you can achieve your goals, no one else will either.  So sometimes you just need to give yourself the credit you deserve, believe in yourself, and press forward!
Big thank you to Ela for sharing her time and wisdom with wegg's followers! It is an honor and privilege to have her on the wegg board. Check out her full bio and profile on our website here.