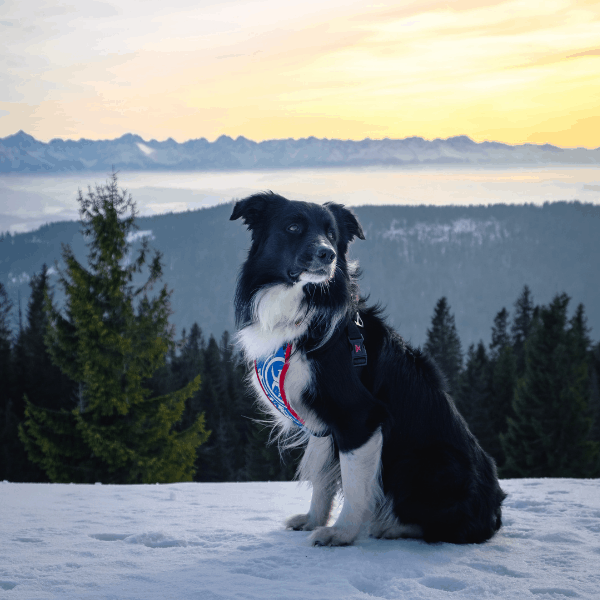 How To Become Top Dog in USA Exports in the Pet Food Industry
We had the wonderful opportunity to hear from Katie McCarron (pictured below), founder of Portland Pet Food Company (PPFC), a global manufacturer of human-grade dog meals and treats based in Portland, Oregon.  Her wegginar®, "Becoming Top Dog in the U.S. Export World of Pet Food," was filled with lots of good export information, including how to:
Create a business you are passionate about and share with the world.
Find financing for export operation (easier than you think).
Discover numerous resources to support your export endeavors.
Plan ahead for exporting, research export markets and consider exporting as a sales channel for your business.
At the end of her presentation, we opened up the session to a robust Q&A via the chat box.  Here's what attendees asked and Katie answered:
What are some red flags when determining that an overseas market is not a good one to enter?
Are you contract manufacturing products? If so, how did you find the right manufacturer for your needs? How does inspection work – how often does this occur?
Is it difficult to do business in Japan? What has been your single biggest challenge whether entering Japan or Canada, for example?
Have you had to adapt your product to an overseas market? If so, in what way (e.g., ingredients or translating packaging)
How do you get paid on transactions?
Do you use the same UPC code on packages for USA and overseas?
Can anyone, anywhere in the world purchase your products via your website?
How do you ship overseas – are you able to provide a landed cost to customers?
Is there a shelf-life on your products?
Do you offer a discounted price to your distributors?
What certifications are needed to export your products?
How important has it been for you in terms of an impact to donate 5% of your net profits to nonprofits that support animals? At what point did you decide to do that?
What's been your single greatest success to date at your business?
As a dog lover, what are your top selling products? Any particular products that treat allergies or skin disorders for dogs?
If you missed the wegginar, you still have a chance to watch at your convenience.  Visit "Becoming Top Dog in the U.S. Export World of Pet Food."
These programs are made possible free of charge thanks to wegg's incredible sponsors:  Associated Bank, APCO Worldwide, Union Pacific, Passport Shipping, EXIM Bank, FedEx, Multilingual Connections and GlobalCare Clinical Trials.