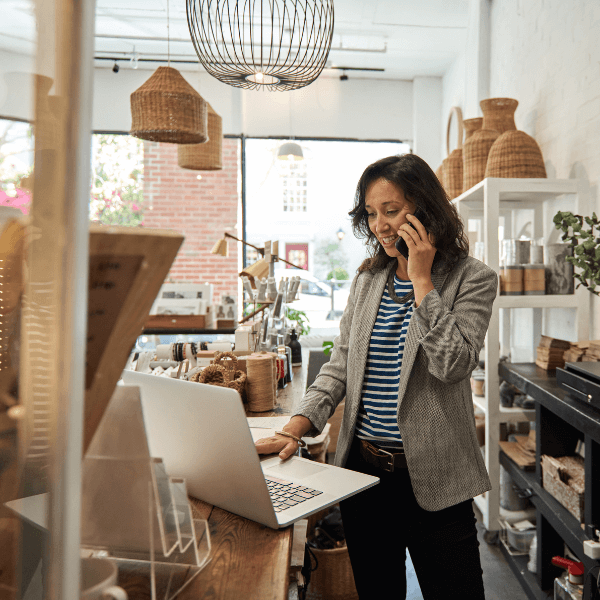 October is National Women's Small Business Month
At wegg®, every month is Women's Business Month, but we would like to wish our community a Happy National Women's Small Business Month! The value and criticality of women-owned businesses across the country, and world, cannot be overstated. We are proud that the month of October is dedicated to honoring the efforts of women entrepreneurs, as well as raising awareness about the current status of women's small businesses in our zeitgeist.
The U.S. Small Business Administration recently released the below in regard to how far women-owned businesses have come over the course of the last fifty years,
"In 1972, there were a little over 400,000 women-owned businesses in the United States. Until 1988, women needed a male relative to co-sign if they wanted to apply for a business loan. That same year, the Women's Business Ownership Act increased SBA's access to capital to provide financial assistance to organizations geared toward women-owned small businesses. By 2019, women-owned businesses represented 42% of all U.S. businesses and generated $1.9 trillion worth of revenue. Today, there are over 13 million women-owned businesses and counting."
wegg is proud to spearhead efforts that aid these women business owners into forging paths that they never knew were possible. Global growth for all 13 million businesses aforementioned is the goal!
Business.com published a list of ways to celebrate this special month, and we have listed some below, as well.
Listen to the latest episode of How She Went Global®, featuring Merrilee Kick of BuzzBallz.
Attend our wegg virtual café tomorrow from 4:00-5:00 pm CDT to workshop ideas with members of our community and our wegg President, Laurel Delaney.
Come to our wegginar on Wednesday, where Alice Kim of Elizabeth Mott Cosmetics and the Hanalei Company will present on "Korean-American Beauty: Building a Direct-To-Consumer Enterprise."