How to Empower 10 Million Girls in 145 Countries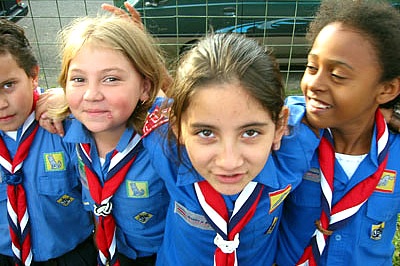 UPS has a BIG initiative to empower women in developing economies and these efforts could not be more urgent; the education of women is vital to economic success.
At the 2010 Clinton Global Initiative, UPS and WAGGGS announced a $2 million dollar partnership that will empower 10 million girls in 145 countries to change their future. The female voice is often excluded from meaningful conversations on major global issues including poverty and environmental sustainability, which disproportionately affect girls and young women. This commitment is a step in correcting this disparity by providing key programs such as the Young Women's World Forum, Environmental Advocacy Program, Leadership Development Program and Country-Focused Program.
The UPS Foundation executes on this commitment through its longtime partnership with the World Association of Girl Guides and Girl Scouts (WAGGGS) to focus on leadership development and advocacy opportunities for girls to engage in global issues.
Find out how you or your company can become involved in programs that champion women's empowerment — here.
Photo credit here.
Posted by:  Laurel Delaney