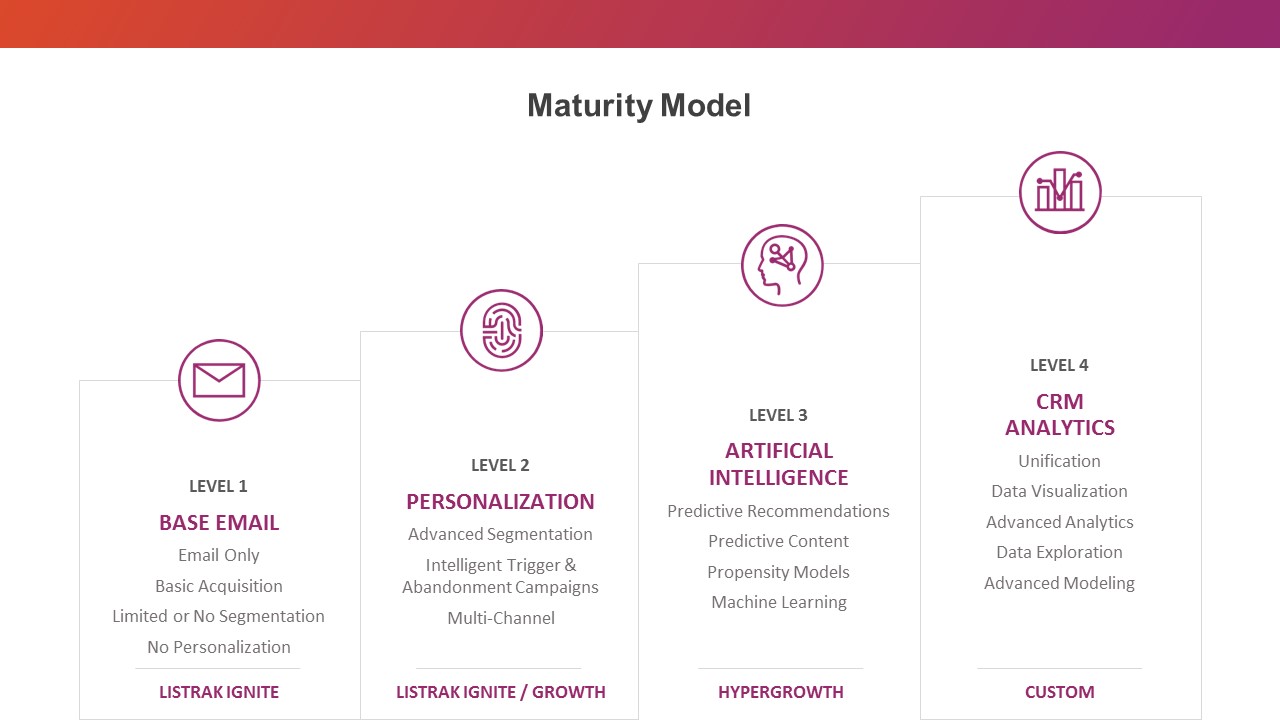 Listrak Helps You Reach New Global Customers, Drive Greater Revenue and Increase Profitability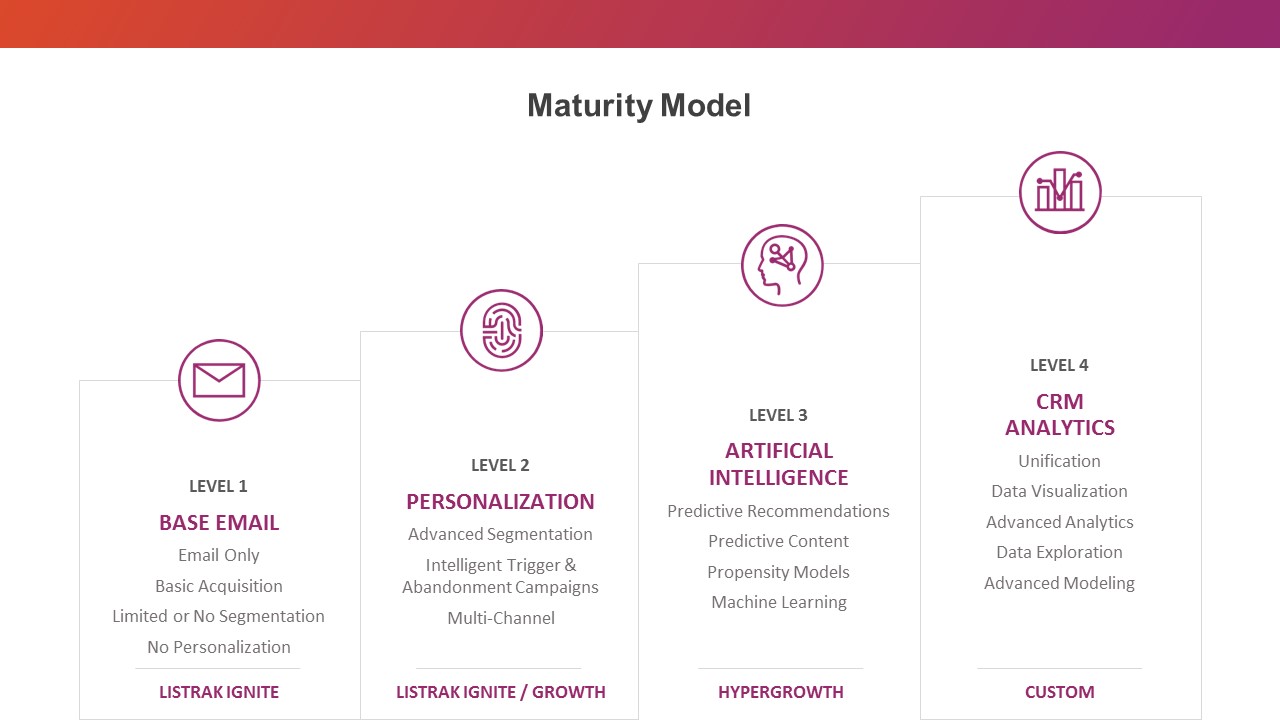 Ever wonder how to increase the efficiency and effectiveness of the marketing efforts from your team?  You are not alone.  Every small business owner struggles with that.  You reach a point where you say to yourself, "I absolutely must automate the process!"  Well I discovered a great solution, one that is specifically tailored for small business UPS customers and it is called Listrak Ignite.  It helps you reach new global customers, drive greater revenue and increase profitability at your business.
Lucky me.  I had the great opportunity to interview Paula Quiles, Listrak Ignite Manager and Andrea Cervini, UPS Marketing Manager, International & Small Business, UPS to tell me more about this nifty tool.  What follows are excerpts from my interview.
1. Who is Listrak?  Why has UPS decided to work with Listrak?  Do you have to be a UPS customer to sign up?
PAULA QUILES: Listrak is a family-owned business whose roots started in 1999 with email marketing automation. Today, in addition to email, we provide a marketing automation and customer analytics CRM platform that allows our customers to expand their campaigns and understand their customers across mobile, social, display, and web channels by utilizing the power of Artificial Intelligence and predictive analytics.
ANDREA CERVINI: UPS recognized that email marketing was essential to significant growth within our B2C customers in particular. We researched the market to find a company that offered high quality solutions that could easily integrate into our current and future customer's systems. Listrak was certainly that company and we are moving into our 7th year working with them.

PAULA: At the beginning of our partnership in 2011, we started by offering UPS-negotiated pricing and packages to their mid-market and enterprise customers. Most recently, at the end of 2017, we expanded our services to include Listrak Ignite − a program we designed specifically for small and emerging businesses. Through our partnership, we're happy to be able to provide these programs and special pricing as an exclusive benefit to UPS customers.
2. What is the difference between Listrak versus other email providers?
PAULA: Listrak sets itself apart in three ways:
a. Included premium features: We want to make it easy for our customers to have access to basic tools that will help them create successful email campaigns. Features such as send time optimization (sending emails based on time zone or contact's activity) and A/B split testing are just a couple of things we include for all of our customers, large or small, no additional cost.
b. World-class support: We pride ourselves on the success of our customers and we're honored to have earned a Net Promoter Score® of 80, that's higher than companies like Amazon (69), iPhone (63) and MailChimp (50).
c. Scalability: Listrak's ability to unify the functionality of many third party solutions along with the ease of seamlessly adding on solutions as our customers' businesses grow to any size, allows them to conveniently maintain most of their digital marketing efforts under one roof.
3. Who is the target customer for Listrak — e.g., size of company in revenues and number of employees?
PAULA: Because Listrak is a scalable platform, our customers range from start-ups and small businesses with less than five employees who utilize our Listrak Ignite program to businesses who employ hundreds of employees and have implemented our enterprise solutions. No matter how basic or sophisticated the need, we have a solution for almost everyone.
4. How does Listrak envision WEGG members benefiting from using Listrak?
PAULA: In this day and age, it's important to remind ourselves that behind the data there are people. Real, live, people who want to know that the brands they elect to hear from on a regular basis truly understand who they are.
No matter where a business is in its marketing strategy, Listrak is the perfect platform to help create a lasting relationship with your subscribers and customers. For small businesses and those who have yet to get their digital marketing efforts off the ground, our Listrak Ignite program helps to create the foundation needed to create brand awareness, extend audience reach, and maintain brand loyalty at an affordable cost. For those looking to enhance an existing strategy and take their marketing to the next level of customer insights, we have other options available through our UPS partnership that meets those needs.
5. Can you provide a short example of how a UPS customer used Listrak and achieved BIG WINS at their business as a result?
PAULA: One of our favorite success stories to tell is about a pet supply business who primarily promoted their products at AKC dog shows. They spent a year researching strategies on how to expand their marketing reach and successfully bring their business online. After learning about Listrak through a conversation with their UPS rep, they attended a Brunch n' Learn for Listrak Ignite at our headquarters in Lititz, PA and ultimately ended up subscribing to the program. In less than six months, they were able to generate over $160,000 in online revenue and grow their audience by 90%!
6. What is the cost to give Listrak a whirl?
PAULA: Getting started with Listrak Ignite is reasonable. You can visit our website for more details on plans and pricing at smallbusiness.listrak.com.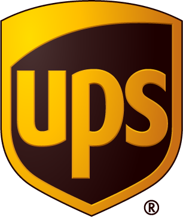 ANDREA: In our continued efforts to assist small businesses in their growth, UPS worked with Listrak to implement the Ignite offer. It's a new program tailored to support the unique marketing challenges of small businesses. Exclusive to UPS customers, Listrak Ignite is available at special rates for qualified businesses. There is also a 90 day free trial available only to UPS customers.
7. If WEGG members don't sign up, what's their loss 🙂 in the future?
PAULA: One of the questions we ask anyone who is making a decision about whether they should or should not make a change is, "What is your current marketing strategy, and is it effective?" One of the perks of using our tool is gaining the ability to access and understand the data driving the results of your campaigns. Beyond the typical email stats of open and click-through rates are customer-attributed revenue statistics and behaviors that can be used to help optimize your marketing efforts. If you don't have the ability to see how current efforts are attributing to your overall success…that could be a huge missed opportunity.
ANDREA: With Email Only Plans starting as low as $25/month and Full Packages starting at only $125/month, these savings are very real as are the sales from your increased engagement with your email customers. Think of yourself personally, what does a reminder email or an extra discount do to your likelihood to buy? These are the areas where Listrak can really help your company move the needle.
8. Any Bonus Features Listrak wants to mention?
PAULA: We understand that it's not always easy to know how to get started or what the next step should be when implementing new strategies. To help create successful email campaigns, we include semi-annual account reviews for all our Ignite package customers, providing them with marketing strategies and insights to help optimize their efforts.
ANDREA: As Paula mentioned, these special discounts are only available to UPS customers. If you need more information on shipping with UPS please contact me at andreacervini@ups.com or Paula at paula.quiles@listrak.com
What a great way to get your feet wet in digital marketing (90 Day Free Trial and email packages starting at only $25/month!)  Thank you ladies.
_______________________________________________________

What is cloud computing?  As an SME, how can you benefit from it?  Find out key growth lessons from more than 50 startup owners using cloud computing. 
Join us for our next WEGGinar™ 7/11/18 on "Intro to Cloud Computing and How It Can Benefit You," presented by Jayger McGough Tomasino and Carly Kizorek, Technical Evangelists at IBM.  They will give you the scoop on cloud computing, convey how SMEs use it to grow, and even show a demo of IBM Watson services.  Register here.
Event is free of charge but you must register in advance to attend.
__________________________________________