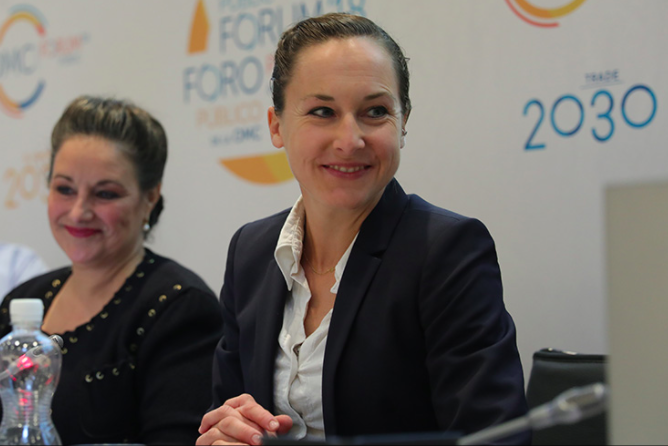 Show Me the Data Supporting Women in Trade!
Posted by

Categories

Barriers to trade, Education, Equality, Featured, Gender challenges, Global trade, global women entrepreneurs, Research, Supply Chain, Sustainability practices

Date

November 5, 2018
Panelists at the recent World Trade Organization's Public Forum event in Geneva, chaired by UNCTAD Deputy Secretary-General Isabelle Durant, asked which data were necessary for formulating gender-responsive trade policies and how to improve their availability.
Analysis of global value chains – the complex international supply and manufacturing chains along which modern goods pass – can show the important part played by women in global trade but which is missed by trade statistics alone.
"A way to solve this would be to establish a link between exporting firms and their employees to enable better analysis of gender roles across the whole value chain over time," Nadim Ahmad, chief of the Trade and Competitiveness Statistics Division at the Organisation for Economic Co-operation and Development, said. "In the absence of this, collaboration with the private sector presents opportunities for filling data gaps."
With the work that wegg® does, we would be pleased to collaborate with UNCTAD to ensure that no woman is left behind on opportunities for exporting and expanding a business globally.  We are also happy to work with the World Trade Organization to craft a policy whereby we offer sustainable trade, technology-enabled trade, and a more inclusive trading system.
Read the entire article about women-supporting trade policies need better data, experts say.  wegg agrees.
wegg® keeps energizing women entrepreneurs the world over. We can help you build confidence, find great resources and show you the steps you can take to go global. Join us for our FREE wegginar® on 11/7 with Cristina Bandal. You can find all of the details, and register for the event, here.