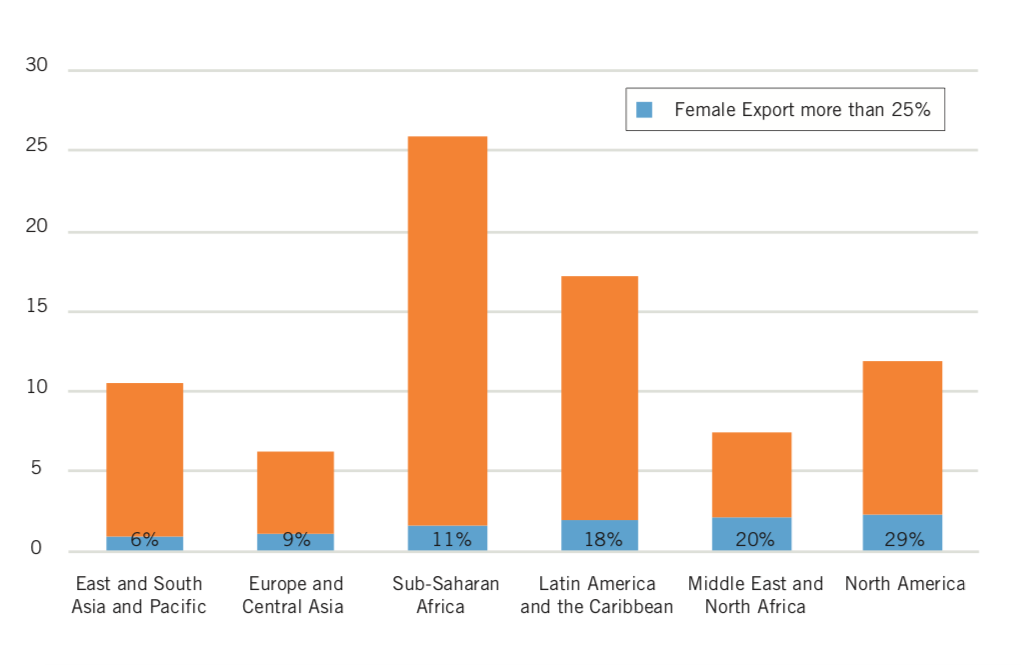 For Women Entrepreneurs the World is Your Market
Posted by

Date

June 2, 2018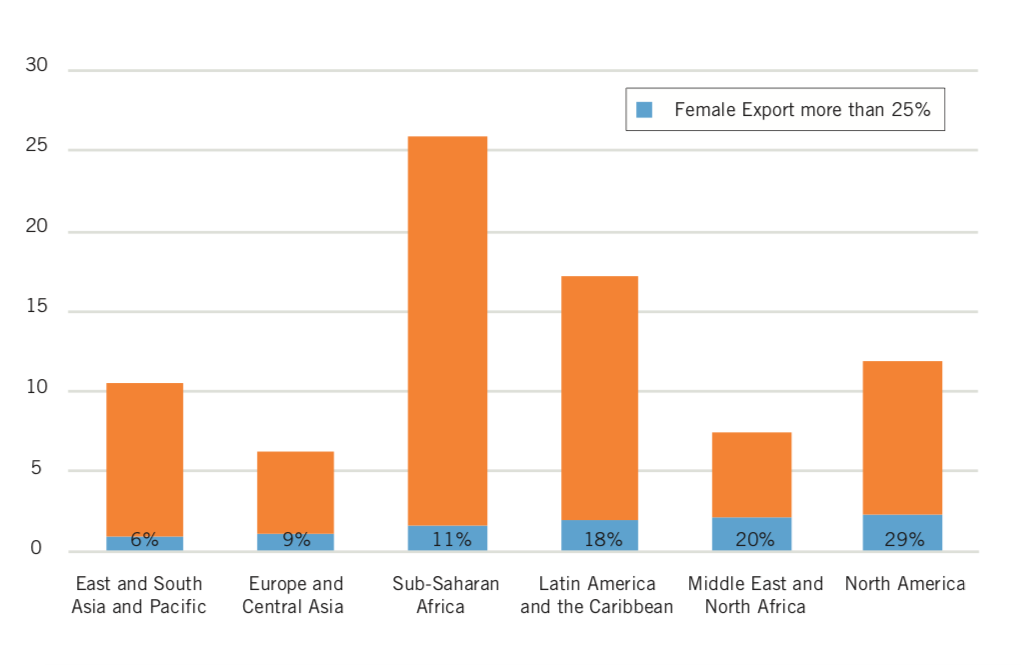 by Laurel Delaney, President, Women Entrepreneurs Grow Global (WEGG)
In a manifesto I authored in 2004, "Shaking Things Up. Making Things Happen," I wrote, "In the future, there will be two kinds of enterprises: those that go global and those that die." Companies should be going global, and it is the women entrepreneurs who are pushing boundaries and targeting the world for business.
According to the Global Entrepreneurship Monitor Women's Entrepreneurship Report 2016-2017, "In 2016, an estimated 163 million women were starting or running new businesses in 74 economies around the world. In addition, an estimated 111 million were running established businesses. This not only shows the impact of women entrepreneurs across the globe, but highlights their contributions to the growth and well-being of their societies."
The report sums up the following on international sales pertaining to women entrepreneurs operating globally.
The level of international sales varies dramatically. It is zero or less than 1% in three Latin American countries (Brazil, Guatemala, and Ecuador) and three Asian countries (Malaysia, Thailand and Vietnam). However, more than three- fourths of women entrepreneurs in the UAE and over half of women in Saudi Arabia report international sales.

In innovation-driven economies, more than one-fifth of women entrepreneurs report 25% or more of sales go to customers outside their economies. This is four times the level of the factor-driven group.

Regionally, only 6% of sub-Saharan African women entrepreneurs are internationally oriented, somewhat more than half the level of men. In MENA, 29% of women entrepreneurs are considered international, and at a higher rate than men.

North America's high average [of international sales for women entrepreneurs] is due to Canada, where 32% of women entrepreneurs list at least 25% of sales to international markets. This contrasts with the United States at 9% [hence the reason for organizations such as Chicago-based Women Entrepreneurs Grow Global that support global growth for USA-based women entrepreneurs and business owners].
While I believe that companies must go global, I also recognize that some companies may not lend themselves to that level of production. For example, if you are a mom-and-pop organization making jams and jellies in your kitchen, you could certainly sell a jar or two globally but you might not have the resources, or desire, to compete on a larger scale.
I am a fan of eBay and Amazon for a small-business person selling their wares but I am not a fan of using either platform as a model of going global when it comes to talking about selling a single item to a single customer in a foreign country. True globalization means that an organization is selling a large volume to a wide variety of customers across international borders.
A Website, blog or even a Facebook Page, is a great first step in moving a business out of the local market to the international one. After that, check out governmental resources such as buyusa.gov or export.gov, which both offer myriad information and tips.
You don't have to do business in your own backyard, because the world is your market. And the technology that we have available to us now is the ramp to launch your business to the next level to boost its performance.
Additional articles and resources available to women entrepreneurs going global:
_______________________________________________________
Note:  Did you just bag a customer in Argentina, Ireland or Korea? How do you structure the deal?  Don't let lack of financing knowledge be the reason you lose the contract.
Join us for our next WEGGinar™ 6/6/18 on "Grow Globally By Offering Competitive Financing Solutions" and presented by Tamara Maxwell, Director, Minority and Women Owned Business & Multiplier Outreach Division, Office of Small Business, Export-Import Bank of the United States.  She will guide you on how to get paid.  In addition, we have added special experts on this WEGGinar™:  Laura Blodgett, who holds both the corporate Treasury Analyst role and the Accounts Receivable/Credit Administrator role for one of the divisions of Jergens, Inc. and Chantal Wittman, WEGG Board Member and VP of International Trade Sales, International Banking Division, MB Financial.  Register here.
Event is free of charge but you must register in advance to attend.
__________________________________________