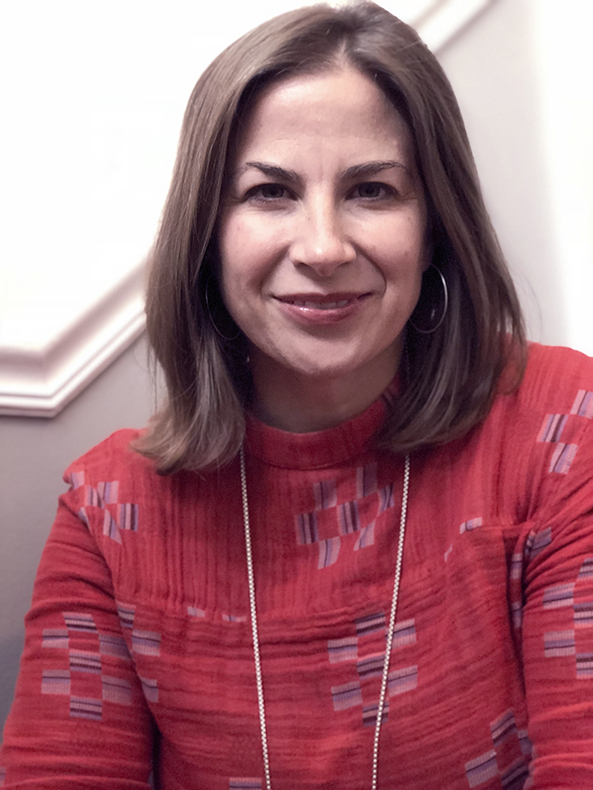 Meet wegg®'s Design and Technology Lead, Laura Fairman
Posted by

Categories

Announcement, Business Development, Contributors, Distributors/reps/wholesalers, e-commerce, Economic growth, Education, Email marketing, Enlighten Me!, Featured, global women entrepreneurs, Innovation, Interviews, Leadership, Marketing, Networking, Technology, Trends, WEGG news, WEGG supporter

Date

November 26, 2018
"I am in pursuit of global reach and purpose. I'm continually asking myself… Is my work helping our world become a better place?" 
-Laura Fairman, Design and Technology Lead for wegg®
Meet wegg®'s Design and Technology Lead, Laura Fairman! She has had the pleasure of being involved with our organization since wegg®'s inception in 2008. Our Communications Intern, Lucy Brooks, sat down with Laura to interview her. Check out our feature on Laura, to learn more about her, and what goes on behind the scenes at wegg® .
Lucy Brooks: How would you describe your position at wegg®? What do you oversee and do for the organization?
Laura Fairman: I have a unique relationship with wegg® because I work for wegg® as a contractor for design, art direction, project management and technology support. I am also a founding board member, serving on the board since 2015. My goal as a board member is to be the voice of design, guiding the organization toward supporting key design initiatives, like rebranding and launching a new website. At the same time, I'm always looking to strengthen the organization's visual cohesiveness and continuity across their many print and digital offerings.
LB: What has your professional background been like? How did you come to work for wegg®?
LF: I'm a creative through and through. I graduated from Vanderbilt University as a Fine Arts major with a double minor in music and European studies. I began my career in the arts as a portrait painter, but swiftly moved into graphic and web design to supplement my passion with consistent work. In 2001, I began my own small business, Blue Canvas (bluecanvas.net). 17 years later, I'm still creating print and digital work for small- and mid-size businesses across many industries: medical practices, nutraceuticals, health and wellness, financial advisors, law firms, technology, trade shows and events, engineering, publishing, restaurants, and nonprofits.
Through a shared client, my path crossed with wegg®'s founder, Laurel Delaney. My earliest project with Laurel Delaney dates back to August of 2007, with the redesign of the Globe Trade website. This early site was developed entirely in html, and content management systems had not yet become the norm. A lot has changed in the digital space in the last decade! Clients are managing their website content entirely on their own, and they are constantly pushing new information to their audiences. To achieve this, they are relying heavily on social media outlets, creating video blogs, online community groups, and organizing live webinar presentations with 100s of attendees online. Websites used to be simply an extension of a business card. They have become the digital handshake for a company, where making a great first impression is paramount. It's fun to see the evolution of the digital space, and Laurel is consistently folding the current trends into her businesses, particularly with wegg®.
LB: What part of wegg®'s mission, "To educate women business owners and entrepreneurs worldwide on how to go global, so they can run healthier businesses, and create a new future for themselves, their families and their communities," resonates with you, and how does your work connect with, or support this mission?
LF: I am in pursuit of global reach and purpose. I'm continually asking myself… Is my work helping our world become a better place?
I have found joy working with non-profit organizations because they are doing good things, and because the leaders are so passionate about what they are trying to achieve. In wegg®'s case, the mission is to educate, and they are meeting this goal with the production of free monthly wegginars® on a variety of topics designed to help women business owners and execs improve their businesses, their communities, and their lives.
I have created the outreach graphics and participated as an organizer on over 30 wegginars®. Truth be told, I have been actively involved in every single wegginar®. I'm proud to be able to say that. Each of these wegginars® are available to watch on the wegg® website, so the work is continually giving back (and hopefully inspiring!)…and that feels great.
LB: What moves, projects, or strides do you hope wegg® takes in the coming year?
LF: wegg® is still in its founding years, and we have big plans ahead. In recent months we have been focusing on sharing expertise, and we are continually meeting this intended goal. What I'd like to see in the months to come is a focus on the women of wegg®. Let's share the stories of those women that have been measurably impacted by the resources wegg® has provided them. I'd like to see wegg® do focus features and videos of these success stories.
The second part is to see this piece realized globally. Is there a woman-owned factory in India producing woven textiles and is now exporting these products globally because they've learned how to do so from wegg®? Has a woman from Bangladesh achieved success for her family and community because of a business connection she made through wegg®? We want to meet these women! And, I'd like to share these global stories of impact visually.
LB: What has been your most meaningful project to take on, event you have been apart of, or moment you have had during your time here?
LF: My personal goal was to help wegg® rebrand and build a global digital platform to aid them in achieving their education mission. Under my art direction, we launched the new logo at the beginning of 2018, and we are very close to realizing our goal of launching a new education-driven website. These two projects have been the most meaningful to me, because rather than stepping in and creating a brand, I helped guide and direct the process of wegg®'s new identity. I was able to connect wegg® with an incredibly talented designer from Seattle, Gabriel Lopez. Bringing the visual goals for wegg® to fruition has been a laborious process, but when you have great people on your team, like Gabriel and Laurel, who are willing to collaborate and put the time in, it makes the work worthwhile.
wegg® thanks Laura for sharing her story with us. She is an integral part of our team, and has helped our organization thrive. To learn more about what wegg® can do for you and your business, visit our website.

Registration is open and free for our 12/5 talk with Andrew Molinsky, Ph.D. He will talk about how, "if you are not outside your comfort zone, you won't learn anything." Register here.