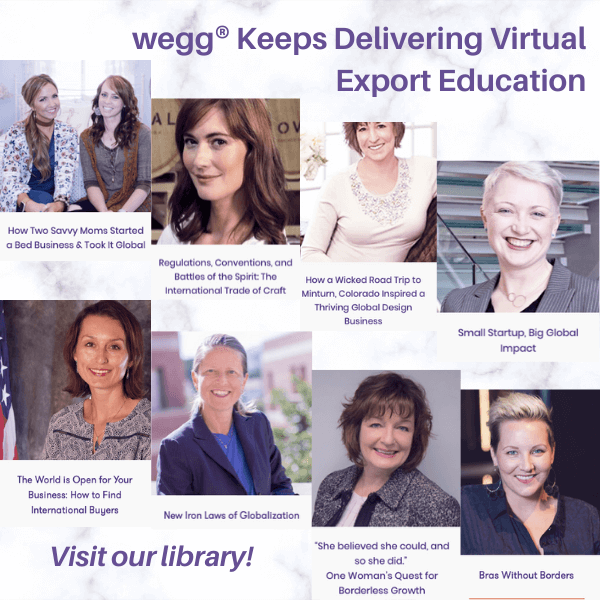 wegg® Keeps Delivering Virtual Export Education for Women
Whether novel Coronavirus time or not, wegg® continues to keep delivering on export education. Women Entrepreneurs Grow Global is the only U.S. nonprofit organization that focuses exclusively on export education for women SMEs.
Now that we are forced to work from home, it's an ideal time to catch up on all our amazing virtual education offerings – from starting an e-commerce business, to finding international buyers , to navigating the turbulent global marketplace.  So pull up your comfy chair, grab a cup of what soothes your soul, and click on a link below to watch and listen.  Take a deep breath and open your mind to the possibility of taking your own business global.
Graphic:  Clockwise L-R:  Nos. 1-8.
Explore more.  Visit our library.