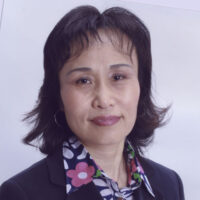 Linda Bi
Board Member
Linda Bi is the President of Chicago Expert Importers. Born in Henan, China, she immigrated to U.S. 30 years ago. She and her husband started Central Equimpex, Inc. (CEI) in San Francisco CA, a supplier of mainly RV/mobile home parts. In 2000, her husband suddenly passed, and Linda became the President and sole owner of the company. She grew the company into a sourcing, import logistics, warehousing and distribution full package service provider, and added a d.b.a. of Chicago Expert Importers. Today, CEI has a solid foundation of supply chain for customers nationwide in various industries. Her 120,000 square feet warehouse with customs-bonded area is located in Batavia, IL, ready to assist new clients with e-commerce and distribution projects.
With many years of accomplishment in supply chain field, Linda gained rich experience in international business. She is always happy to share her knowledge and lessons with anyone interested in developing their businesses in this area. Through global business transactions, her hope is to give people an opportunity to develop a deeper understanding and appreciation of each other. Her desire is to open communication and aid in bringing positivity to globalization.
Personally, Linda has been actively involved in her passion to serve local communities. She is the honorable President of Chicago Chinese American Women Chamber of Commerce, and an active participant of local Batavia Chamber of Commerce. Linda enjoys traveling abroad, whether on business trips or with her two daughters. She also loves to explore the world by cooking international cuisines and sharing her most successful dishes with her friends at home.
Meet more of the wegg team