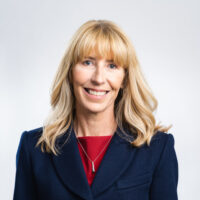 Andrea Wagner, PhD
Board Member
Andrea Wagner, PhD is co-founder of Berkshire Sterile Manufacturing LLC, founder of L-Lined LLC and Founder of Herizon Funding LLC.
As a serial entrepreneur in the pharma and biotech sector, Andrea has co-founded and built two businesses in the past 20 years.  Andrea studied chemistry in undergrad and went on to get a masters in analytical chemistry and doctorate in toxicology.  She worked for Tufts University in the Chemistry Department as a Center Manager where she interfaced with academia and industry on innovative technologies.  This work lead into a national grant and multi-university training program that was funded by EPA.  She then took her skills in communicating and selling science to a small company, Niton Corporation, where she worked with physicists to translate technology into different industries.  She then helped to develop and launch a biotech business in contract manufacturing of sterile drug products with her former husband.  This was sold in 2010 and she went on to co-founded another similar business which is currently doing about 55M in sales and is recognized as a technology leader. This business sold in 2023 and her next endeavors are founding two businesses, one L-Lined LLC for lined sweaters that uses science to make it more comfortable and static free while solving the wool sensitivity issue that many have.  This along with impeccable style will make this product revolutionary.  The second is a collective organization, Herizon Funding, designed to aid women business owners and founders to access capital and expertise to help them launch, grow and sell their business.  This new organization will work with women who have investment funds and women that need funding and/or development.
Besides her work in the pharma industry Andrea is passionate about Women in STEM and especially working with women that are industry leaders in this area to help them become the best they can be and build more value into their businesses. Andrea's passion is about helping women grow and she is even authoring a book called Women Nerds, Elevating them to Higher leadership Potential.  This book along with the Nerd embracement for women in STEM industries will help us all increase the number of women in STEM at the C-Level – currently only 3% to more of an equal footing.  Through education, fun and recognition this can be transformed.  She also is on the board of Enterprising Women, has a scholarship fund for women who study STEM and is active in the community to develop women leaders.
Her hobbies are vast with fitness in the form of running, hiking, biking, swimming, yoga, then arts with piano playing, dancing, and even quilting.  She has three children – all STEM majors – and currently employed in the pharma industry and two adorable grandchildren and a black English Labrador, named Maggie.
Meet more of the wegg team