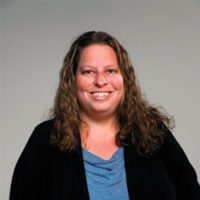 Mara Hedgecoth
Board Member
Mara Hedgecoth is the chief communications and marketing officer at APCO Worldwide, a certified women-owned business. She leads the global corporate marketing and communication team and is a member of the firm's Global Leadership Team. She sets the strategic direction and oversees all aspects of corporate communications, the development of APCO's brand, and global marketing and business development initiatives on behalf of the company. Ms. Hedgecoth has more than 25 years of events, marketing, fundraising and consulting experience.
Prior to joining APCO, Ms. Hedgecoth worked in the hospitality industry for Visit Baltimore, Renaissance and Sheraton Hotels, and Walt Disney World. Her experience involved extensive event and hotel management; advising local businesses on marketing efforts; serving as a liaison between government agencies and businesses; and implementing innovative programs.
Ms. Hedgecoth is a member of the Page Up group at the Arthur W. Page Society and a graduate of its Future Leaders Experience.  She served as a steering committee member for Goodwill Industries' annual Gridiron Halloween fundraiser for nearly a decade when in 2005 she was named "Good Person of the Year." She has a Bachelor of Business Administration with a specialization in Hospitality and Tourism Management from James Madison University and a Master of Business Administration with a specialization in Marketing Management from Johns Hopkins University.