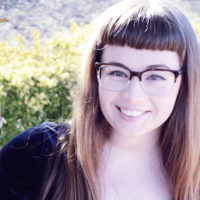 Lucy Brooks
Communications Intern
Originally from Atlanta, Georgia, Lucy Brooks is currently a senior at Columbia College Chicago, studying Comedy Writing and Performance with a minor in Cultural Studies. Her areas of study center around analyzing and composing literature pertaining to Women and Gender Studies.
She is a copy writer, editor, and producer. Lucy has served as a Hospitality Intern at Cards Against Humanity LLC, and is the social media manager for the nonprofit organization ShopColumbia.
In her free time, you can see her performing her written work at various comedy theaters in Chicago. Lucy hopes to write content for a feminist publication, and aims to educate and empower women in everything she does.
Meet more of the wegg team