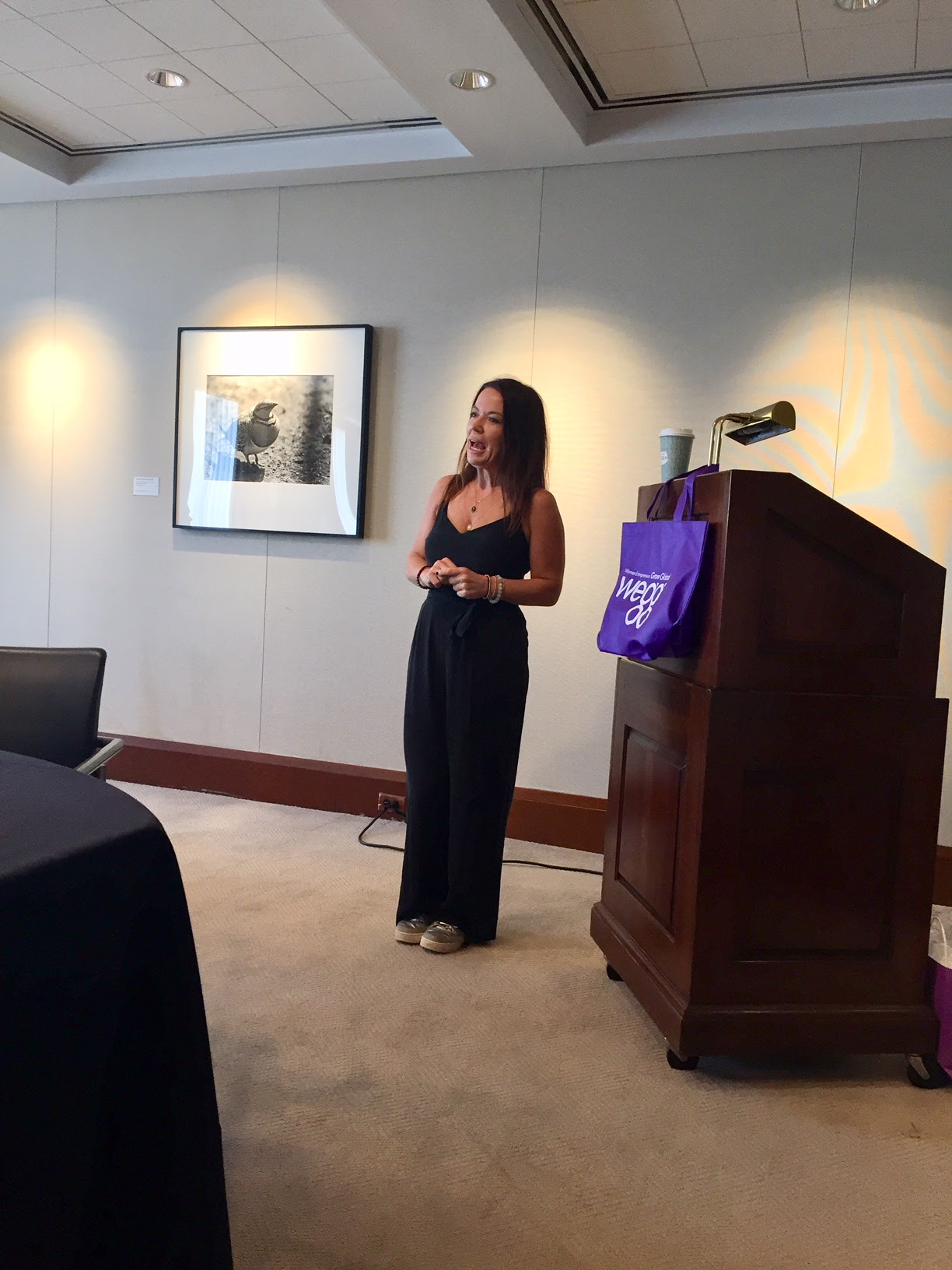 President and CEO Julie Smolyansky on "Following Your Gut"
Posted by

Categories

Business Development, Culture, Economic growth, Education, Enlighten Me!, Equality, Event, global branding, Global trade, global women entrepreneurs, Innovation, Inspiration, International business, Leadership, Sales & Distribution, WEGG supporter, wegginar®, Working abroad, World entrepreneurship

Date

September 17, 2018
This past Wednesday September 12th, President and CEO of Lifeway Kefir, Julie Smolyansky lead a wegg® workshop about the importance of following your gut on business and personal endeavors. Her inspiring talk covered the journey of Lifeway beginning in her parent's basement, in the mid-eighties, when they began making Kefir, a food inspired by their home country, the former Soviet Union.  It is now a $120 million publicly-traded company, thanks to Julie. She grew Lifeway to the size it is now, without a business degree, and became CEO at age 27, when her father suddenly passed away. Smolyansky shared the story of how one of her father's friends reacted when he died and she was made CEO…
"[He said] 'forget it, the company is done. Sell all of your stock tomorrow. There's no way a 27 year old girl could run a company.' This is done. Lifeway is over…I go into the office Monday morning…and everyone had sold their stock….It was devastating…[I] picked my head up and moved forward. Then, we had 70 people, today we have 320. We've grown our business from 12 million to 120 million…We continued to execute on the strategy we believed in, and continued to follow our gut, and worked really really hard….That man who said 'she's never gonna do it,'…I literally think about him every day. I say 'thank you', 'thank you so much for underestimating me, for pissing me off, and making me angry…You gave me the fuel to move forward."
Smolyansky went on to describe how being a young CEO became a strength for her. She followed her gut and made Lifeway one of the first businesses ever to have an active social media presence. She explained, "We were ahead of the game…Vogue called us 'avant garde' for being on social media."
She also shared her beliefs on the importance of female entrepreneurship,
"If women were employed at the same rates as men, we know the global GDP would rise exponentially…That I think is really important. A rising tide raises all ships, and when women create jobs, an entire community is more safe and stable….Women are the key to saving the world…Entrepreneurship…can heal the world."
Other inspiring takeaways from Smolyansky's talk…
Keep moving ahead no matter what your challenges are in life.
Make a big impact:  it only takes one person one step at a time to change the world.
Follow your gut (we should all listen to our intuition on important matters in life).
Thank you to Julie, and her team, Justine and Maria, for making our on-the-ground wegg® workshop a success.  And thank you to Bank of America, Moji Eagan and Aneta Mazur, for hosting us.
If you were not able to make this wegg® workshop, we are having a wegginar® on Wednesday, October 3rd with Katie Kollhoff, CEO, NUMIX.  She'll present on "Small Startup, Big Impact."  Thanks to our sponsors, IBM, UPS, Bank of America and GlobalCare Clinical Trials, the program is no charge but you must register to attend, here.